Do you want a proxy provider that supports an All in One (AIO) sneaker bot? Please visit Baker Proxies, which is one of the few proxies supporting AIO bots.
Baker Proxies – an Overview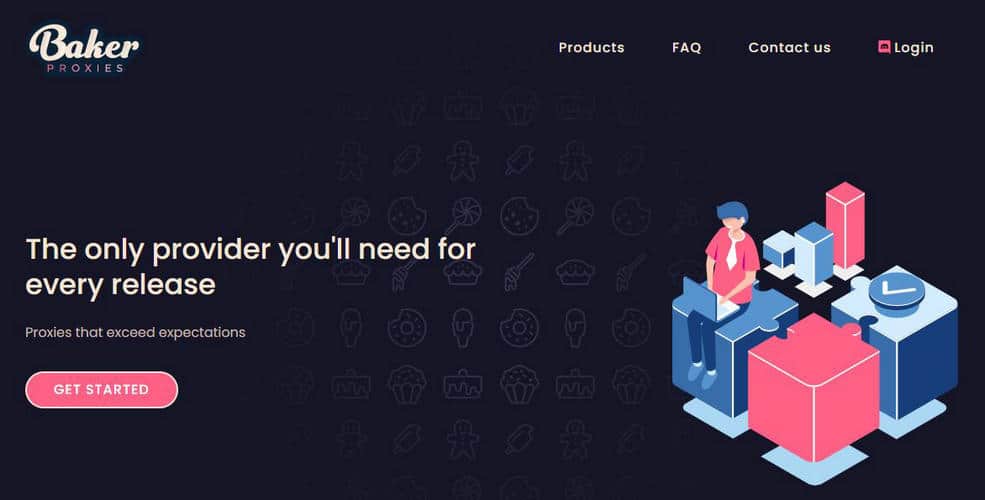 Because Sneaker sites have higher-demand limited pairs, you need a proxy server that supports AIO bots. These bots automatically make several sneaker orders on more sites and update you on the latest footwear in the market.
Baker proxies have AIO residential, which are private for your usage only; therefore, it guarantees you fast access to sneaker sites and multiple sneaker copping.
Other than the AIO feature, the following are other properties of Baker Proxies.
Proxy Types
There are two types of Baker proxies, which include datacenter and residential proxies. Baker proxies have a large pool of residential proxies which covers over 175 countries. These residential IPs rotates per session and secure you from proxies' blocks.
Another aspect of residential proxies is a curated IP pool with technicality in copping sneaker pairs. Still, residential proxies work on many sneaker sites because it supports AIO bots.
When it comes to datacenter proxies, the server's speed is unquestionable because it transmits a network of 100gigbate. Baker proxies provide private datacenter proxies dedicated to sneaker platforms like Footsites, Finishline, Adidas, and many others..
Pricing
Baker proxies have either residential or datacenter plans. First, the datacenter has platinum ISP and Gold ISP. Bart proxies charge these two packages per proxies, where the platinum package costs $25 on 25 proxies, and the Gold ISP rates at $22.5 for 25 proxies. These prices will increase per the increase of proxies, where the highest number is 100 proxies.
Not only the number of proxies but also the period coverage of proxies affect Baker proxies' price. For example, the values stated above are for a daily offer, but the platform also offers three days monthly and monthly subnets.
When it comes to residential proxies, the pricing is different from datacenter ones. As Baker Proxies charge datacenter ISP on proxies, with residential ones, they charge per bandwidth. The general price of Residential is $37 on 2 GB. However, this price increases as you opt for higher bandwidth.
Allows Top Up
Sometimes you may buy a plan, and then a need arises that necessitates you to top up the package. If such a situation happens, you should contact Baker Proxies' customer support, who will assist you in topping up your package.
Fast Connection with 99.9% Uptime
Since Baker Proxies has dedicated datacenter and residential proxies, their speed is also fast. Most significantly, if you buy the datacenter plan, you will experience a 1GB network with 99% uptime. That means there will be no network downtimes, disruptions, or timeouts.
24/7 Live Support
Having a live support platform is essential than buying tickets, emails, or social media. That is because live chat allows you to address your issues interactively. Fortunately, Baker proxies is among the few providers that provide live chat solutions