Luminati is arguably the best proxy service provider in the market. It leads in a lot of aspects and build never to fail. It proxies are some of the most secure and reliable in the industry.
Updated: Luminati Networks is now Bright Data! Learn why they rebrand here.
Luminati Proxies – An Overview
Luminati is a premium proxy service company with over 72 million residential IP addresses, 7 million mobile proxies, and a sizable number of proxies in its datacenter pool. With these numbers of proxies it possesses, it is crowned the largest proxy network in the world. Interestingly, it is regarded as the best proxy service. Their proxies cut across the residential, datacenter, and mobile proxies categories. They are the pioneers in the mobile proxy service provision.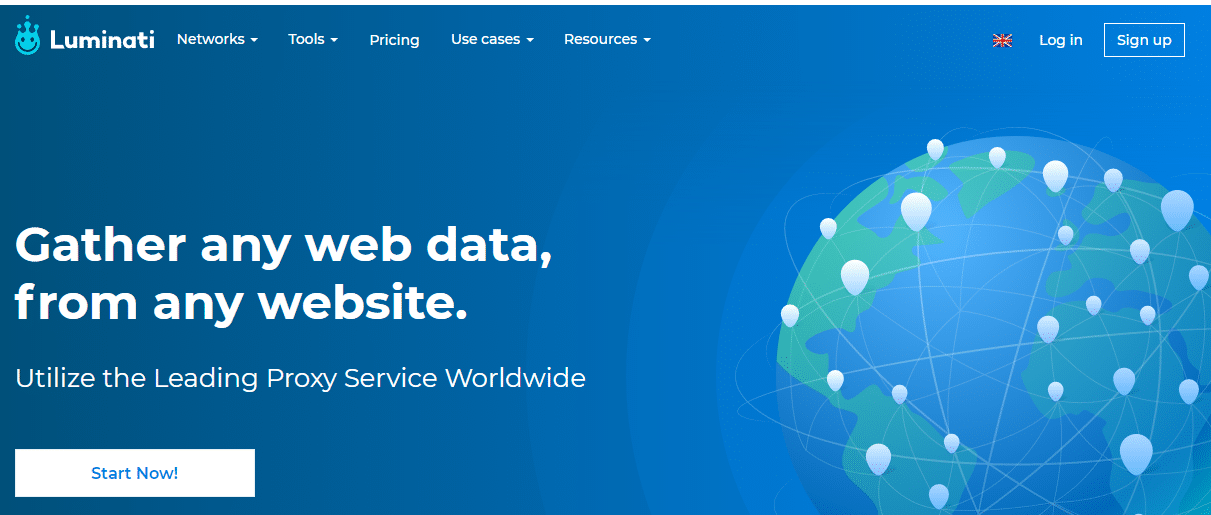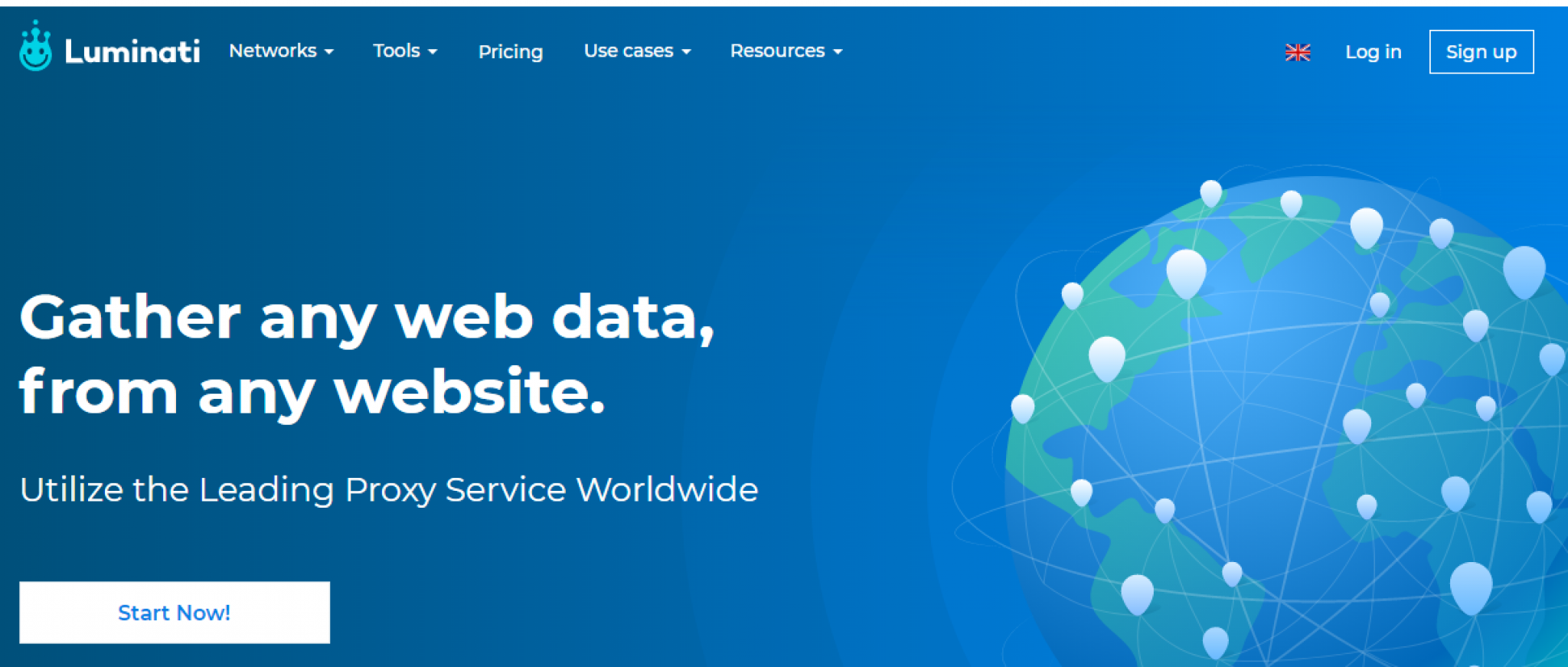 They lead in a lot of regards too, in the area of security reliable, and additional tool support. Because of this, Luminati has got a good share of the market especially among companies with a huge budget since their proxies are not pocket-friendly. Among their customers are Fortune 500 companies. Their proxies can be used for a variety of applications which include but not limited to data extraction, brand protection, travel fare aggregation, SEO monitoring, and Ads verification. Their proxies allow you to create an unlimited number of concurrent connections but come capped with limited bandwidth.
Major Features of Luminati
Luminati is loved by many big businesses because of the protection it proxies and how perfect it works. Let take a look at some of the top features of Luminati.
Excellent Proxy Network Distribution
At the beginning of the article, I stated that Luminati is the largest proxy network in the world because of the number of proxies it has, which cut across major proxy categories. Also impressive is its location coverage. Luminati has residential proxies in every country of the world. It also has proxies in almost all cities in the world. This worldwide geographical distribution of there is one of their major selling points.
Chrome Extension and Proxy Manager
Most proxy services only focus on creating proxies and leave every other task to the users to figure out. But Luminati went forward and is much more than just a provider of proxies; it also makes it easier for use for its customers because of some of the optional tools it provides. It comes with a Chrome Extension that makes it easier for you to integrate their proxies, set it up, and choose specific locations without the need to code or going for any complex settings. It also provides a proxy manager (Luminati Proxy Manager), which is an Open Source tool that can help you stay organized and better manage your proxies.
Excellent Session Control
Depending on your use case, you might want to make use of proxies that have a good session control or not. Regardless of your use case, Luminati is here for you. They do have high rotating IPs. Aside from that, they also have protocols that change after a specific period of time. They give you 100% control over your session management.
Pricing
Luminati is not pocket-friendly. Their residential and mobile proxies are the most expensive. The minimum monetary commitment for these two is $500 – even at this, bandwidth given to you is capped. Their datacenter proxies are a little more flexible as they have a Pay as You Go package but still capped.
Buy Luminati Proxies
To buy the undetectable proxies, you will have to visit the Luminati website and choose the package you want. They have a good number of payment options, which include credit card, PayPal, Payoneer, and Alipay. They give you a free 7 days free trial but do not offer a refund.