Want to learn more about YourPrivateProxy? No problem, you are on the right page as this post will provide you a brief overview of YourPrivateProxy, it proxies, pricing, and many more.
YourPrivateProxy Proxies – an Overview
YourPrivateProxy are suppliers of proxies –  not just any type of proxies but premium residential and datacenter proxies. However, they are mostly known for their datacenter proxies. For the best residential proxy providers, take a look at Lumina, GeoSurf, Oxylabs, and Smartproxy. This article centers on their datacenter proxies. their datacenter works but it is a little bit pricy compared to that of others in its league. The YourPrivateProxy datacenter proxies can be used for playing online games, travel fare aggregation, social media management, and much more.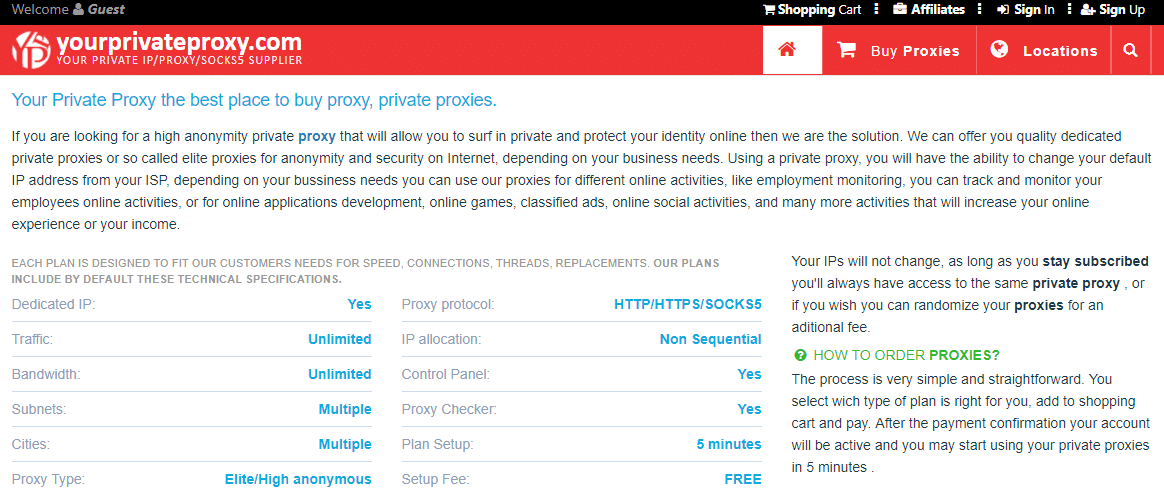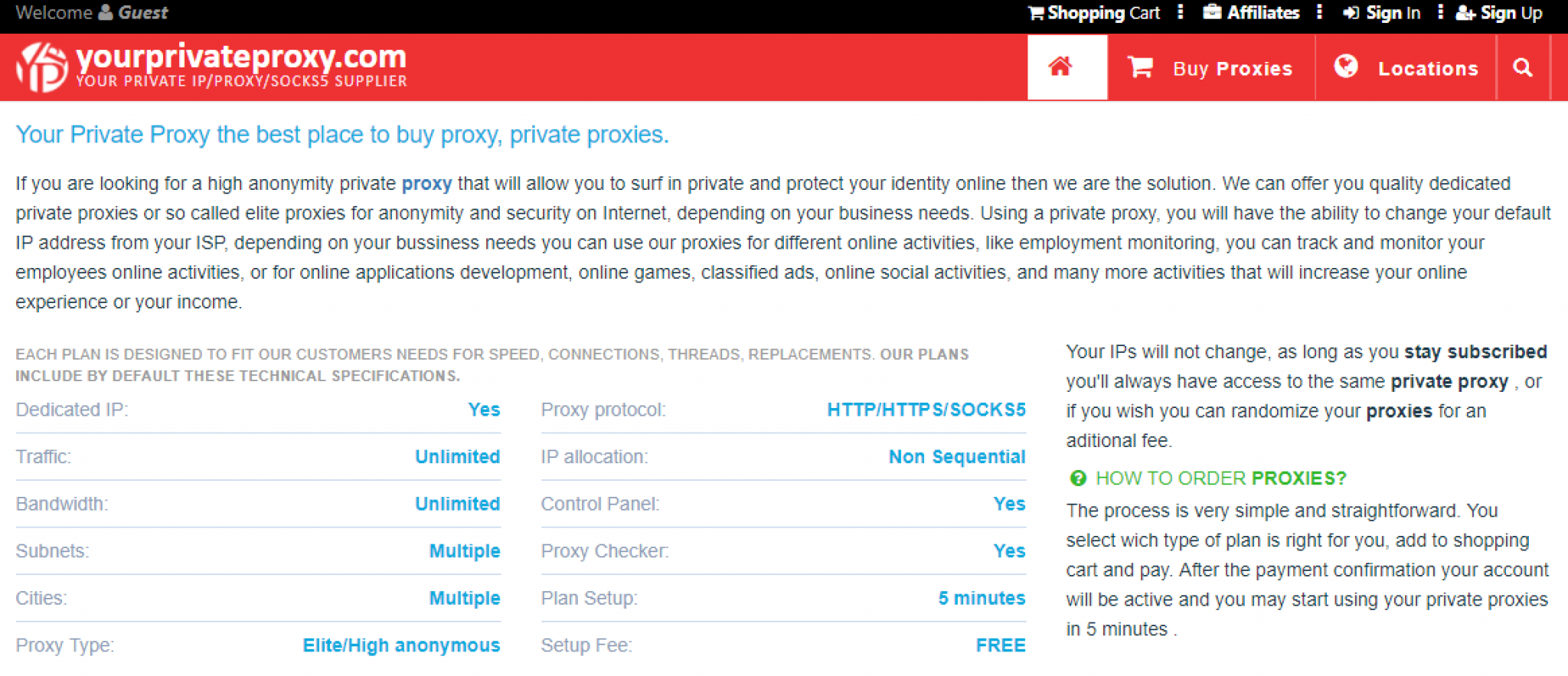 Unlike many other proxy providers that provides only HTTP/HTTPS proxies, YourPrivateProxy have proxies both in the HTTP(S) and SOCKS5 categories. Some of the features of their proxies includes unlimited traffic and bandwidth, easy to setup, non-sequential proxy allocation, and a quick setup. They do not offer shared proxies and you are rest assured proxies sold to you remain only for you until when they refresh your list for you during the next billing circle. This gives you a little bit of confidence.
Major Features of YourPrivateProxy
As I stated earlier, YourPrivateProxy is a proxy provider with proxies that works and they are expensive compared to others in their league. This is because of the fact that they are secure, reliable, and have high performance. Aside from these, there are also other aspects of YourPrivateProxy worth mentioning.
Good Server Location Distribution
YourPrivateProxy does not have all it proxies situated in a single location – it has servers in a good number of locations. Currently, the number of location YourPrivateProxy has datacenters in about 28 locations in North America and Europe. Specifically, the 28 locations are spread across the United States, Netherland, Canada, Germany, and United Kingdom.
Highly Anonymous
One thing I also love about the YourPrivateProxy is its undetectable nature. Their proxies are highly anonymous and elite proxies and built not to fail. You won't have to worry much aside from solving captchas occasionally.
Pricing
The pricing of YourPrivateProxy is expensive especially when buying their small package. To buy one private proxy, you will have to pay $6.97. regardless of the plan you subscribe to, you are restricted to only 20 threads per proxy. Also, you can only use a maximum 5 devices per package.
Buy YourPrivateProxy Proxies
To buy proxies from YourPrivateProxy, you need to visit their website and make an order.