10 Awesome Resale Platforms to Resell Your Yeezy
Yeezys are one of the most popular sneakers around. You may manage to get hold of a couple of pairs and not know where to resell.  However, there are some platforms that you can use to resell.
Yeezy's sneakers are one of the best in the market. However, getting hold of them on the official website can be hectic.
However, once you get hold of the Adidas Yeezy sneakers, you can use these platforms to resell them. They are ideal, straightforward, accessible, and efficient. Additionally, it is easy to sell and buy items from the platforms.
---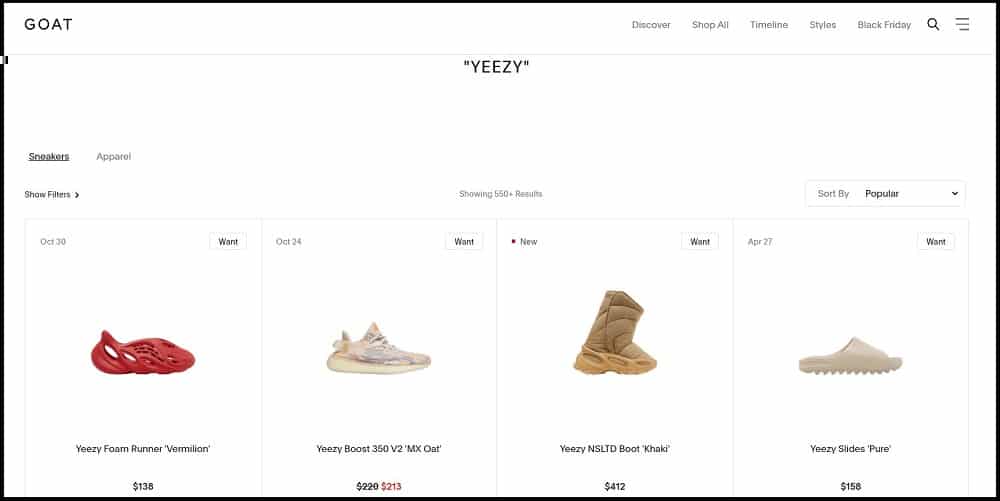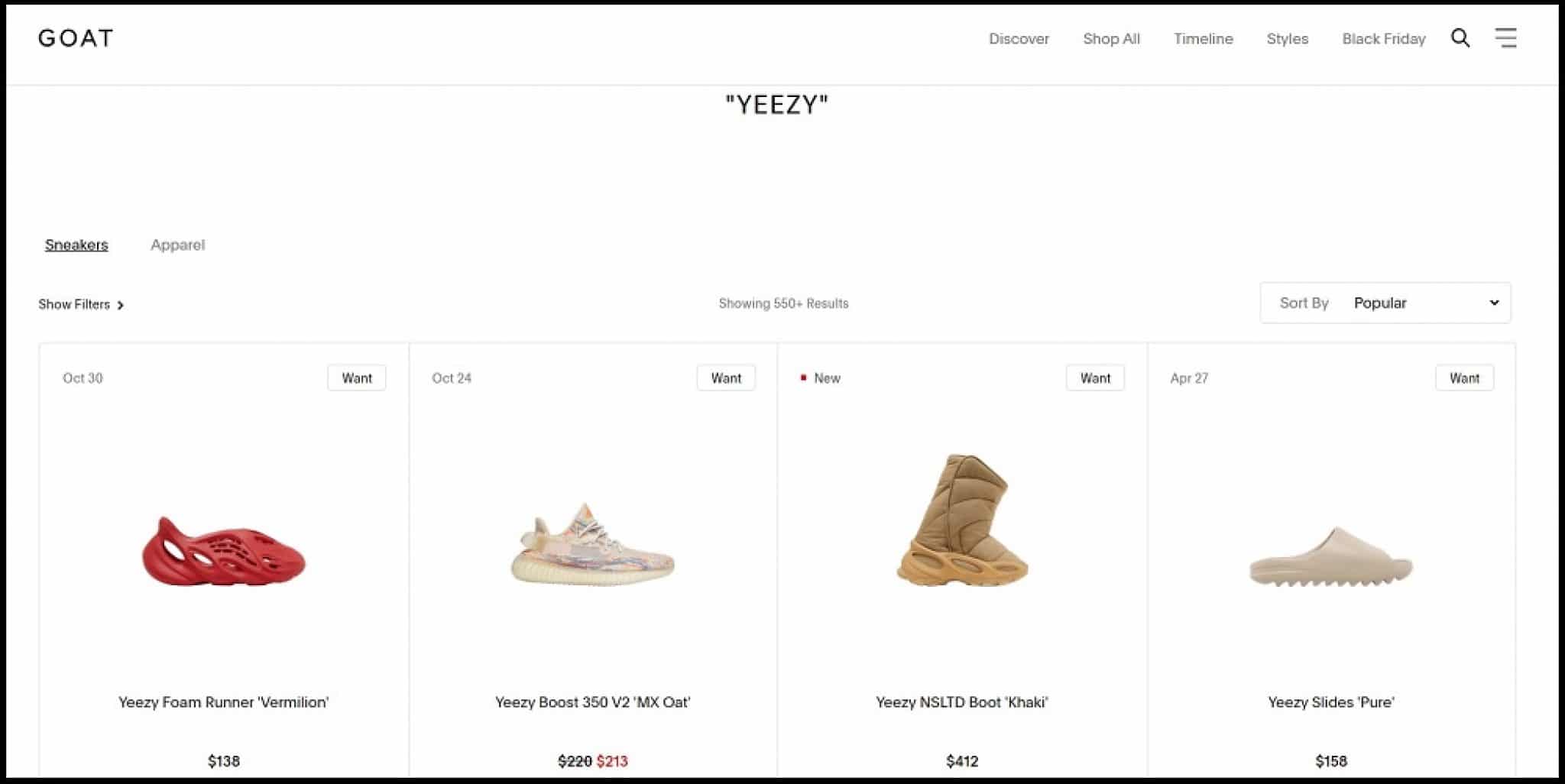 Goat is a paradise for shoe vendors and fans. To sell Yeezy on the Goat, you first need to get their approval. After you fill in the sales information, the staff will review your information, and it may take about three days.
Additionally, they charge sellers based on geographic location. Sellers in the U.S., Australia, Belgium, and the U.K. are more favored than in other areas. This is because they charge more than $20. If you are not from these areas, it is not recommended to choose the goat platform.
You can easily resell on the platform by paying an average commission of 9.5% to 25%. The specific rate will be based on the number of canceled orders. When you finally withdraw to your PayPal account, you still need to pay a 2.9% withdrawal fee. If your Yeezy sneaker profit margin is not very large, it is recommended to choose carefully.
---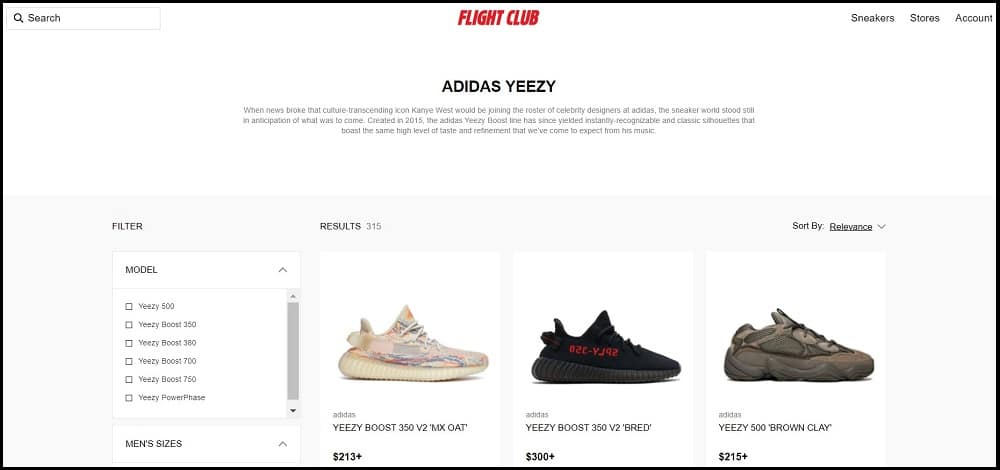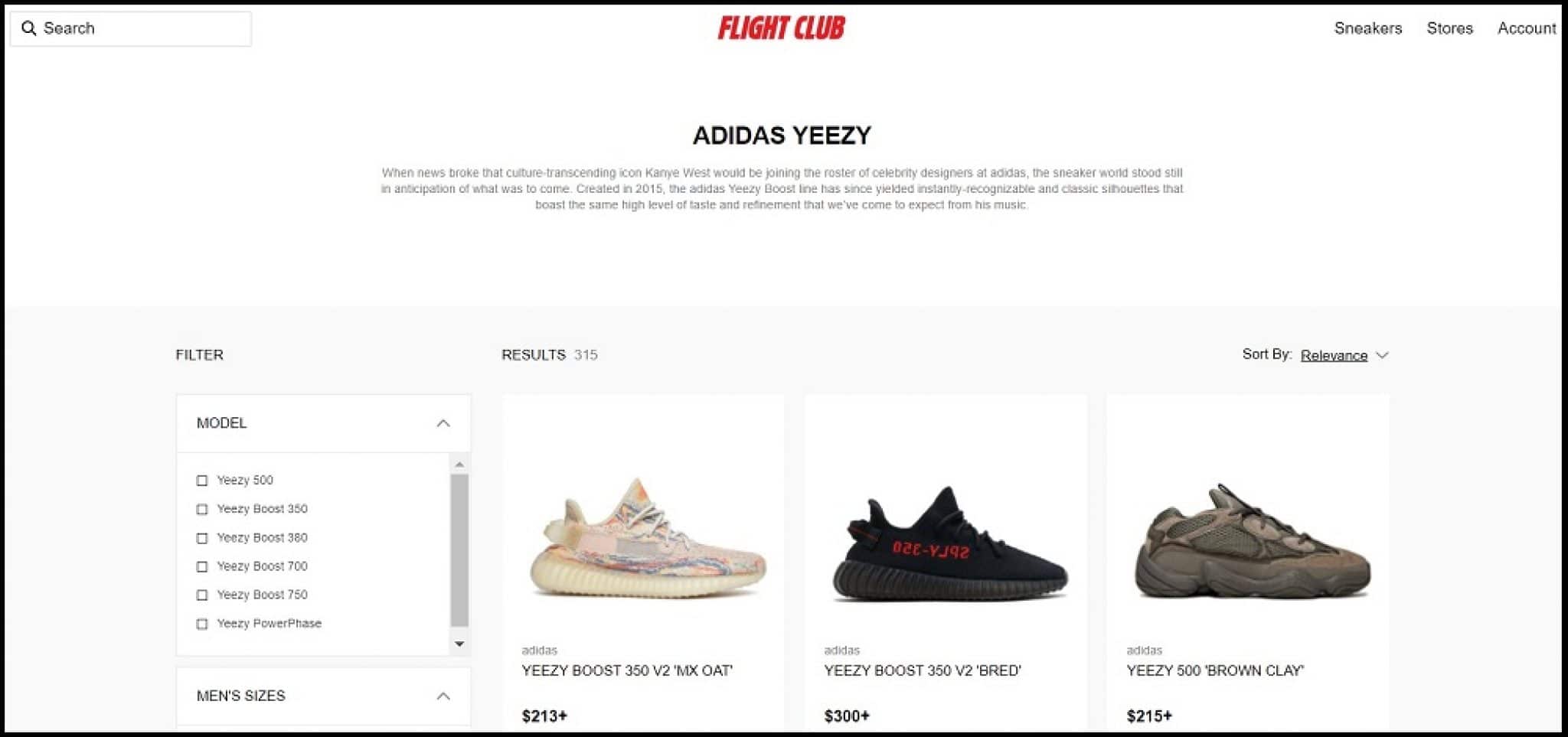 Do you have some Adidas Yeezy that you would want to resell? Well, you can sell on Flight club. Adidas Yeezy has grown over time, with many people opting for their sneakers. Flight Club was established 15 years + ago and has evolved from a one-stop sneaker destination to a cultural hub for sneaker enthusiasts.
Selling on Flight club is the way to sell your new or lightly used sneakers. If you want to sell on the platform, you need to create an account, create a submission on the sellers' page, and look for the shoes you want to sell.
Once received the process and verified your sneakers' authenticity. The item will then be listed across the network of selling channels. When your shoes sell well, you can request a digital payout through PayPal or a bank transfer.
---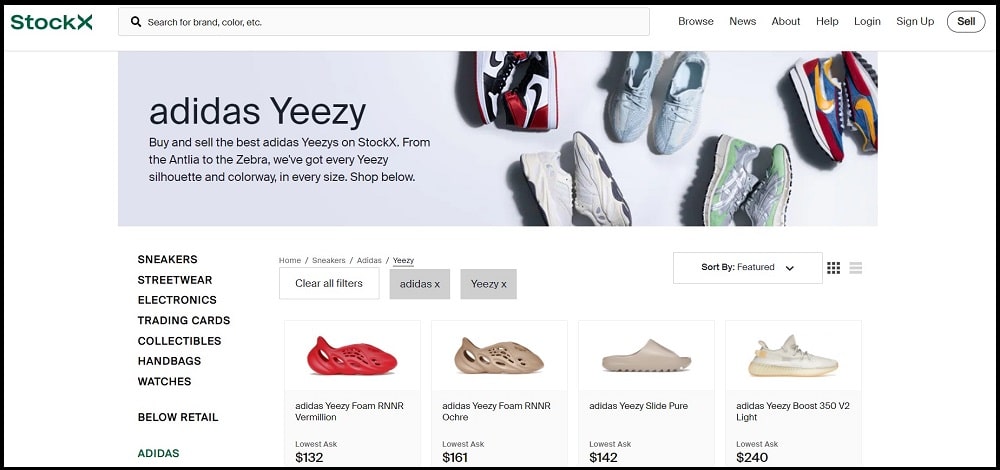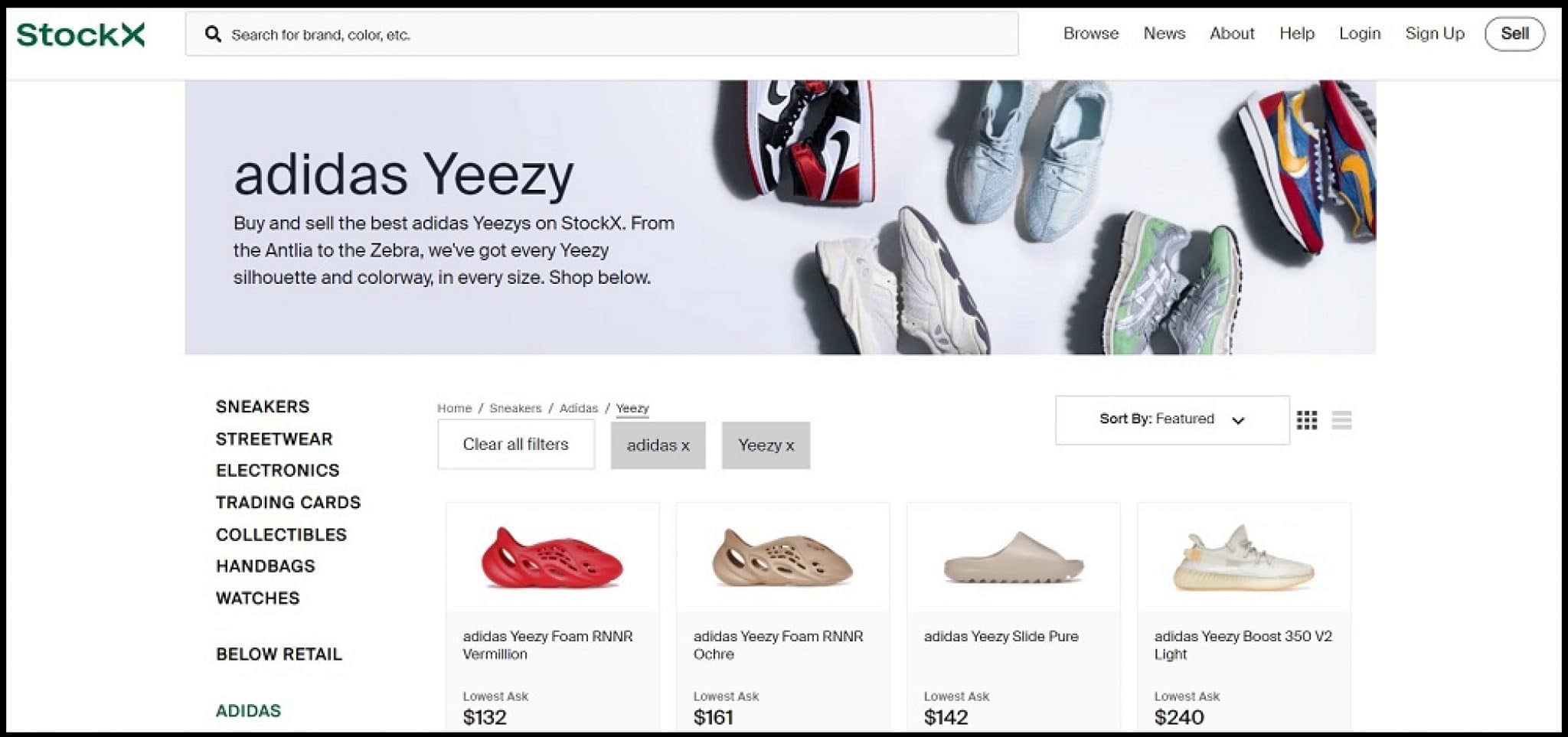 While on StockX, you can resell all types of Yeezy sneakers that you can think of.  To sell, you first need to go to the seller's page. Once there, you should list your item.
You can either decide to "sell now" at the highest bid or "set an ask" for the price you want to sell your item for. The next thing is to ship your item within two business days. The StockX team then authenticates and ships it to the buyer. As soon as your item passes verification, you get paid.
If you fail to ship your item within 2 business days, you will be charged 15% of the transaction price. Now you have a place to sell your Yeezy sneakers! No more worries.
---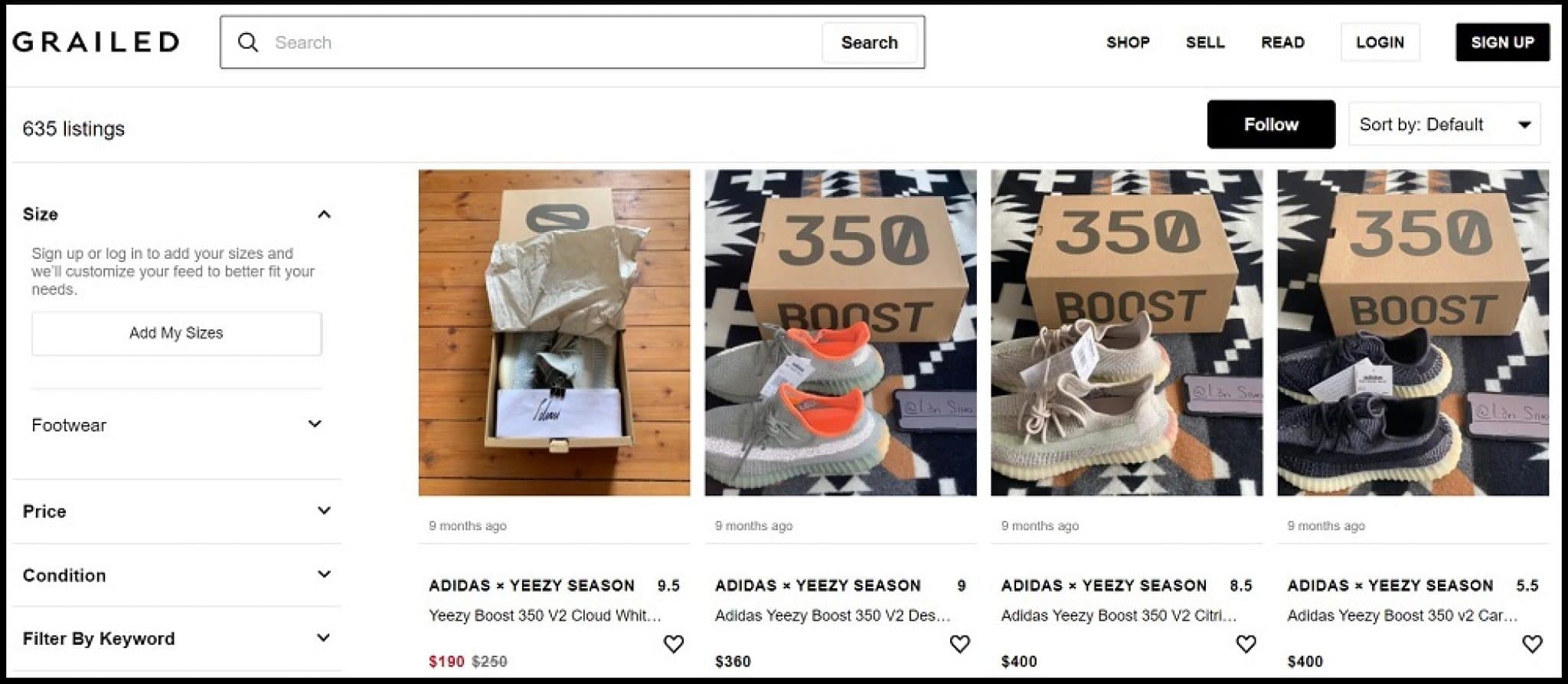 Do you have some Adidas Yeezy sneakers that you would want to sell? Well, you can use the grailed platform! Now you have the perfect platform to sell the many Yeezy sneakers you got from copping on their official site using your bot.
You can either post multiple shoes or just a few. You first need to create an account or log in to sell an item. Just click on the "sell" button on the top right side of the website or bottom navigation in the app. Images can help you to sell items effortlessly.
To make this possible, use a good camera or professional camera if posting from a computer or app. Furthermore, to make the image pop, ensure there is good lighting and use a simple background. Remember to take the pictures from different angles to show details, fill in all the required details of the designer, size, description, and much more.
---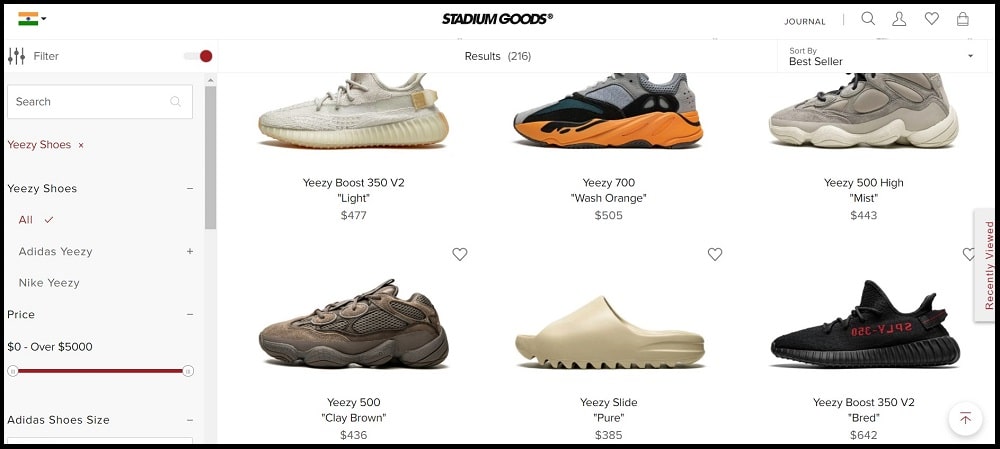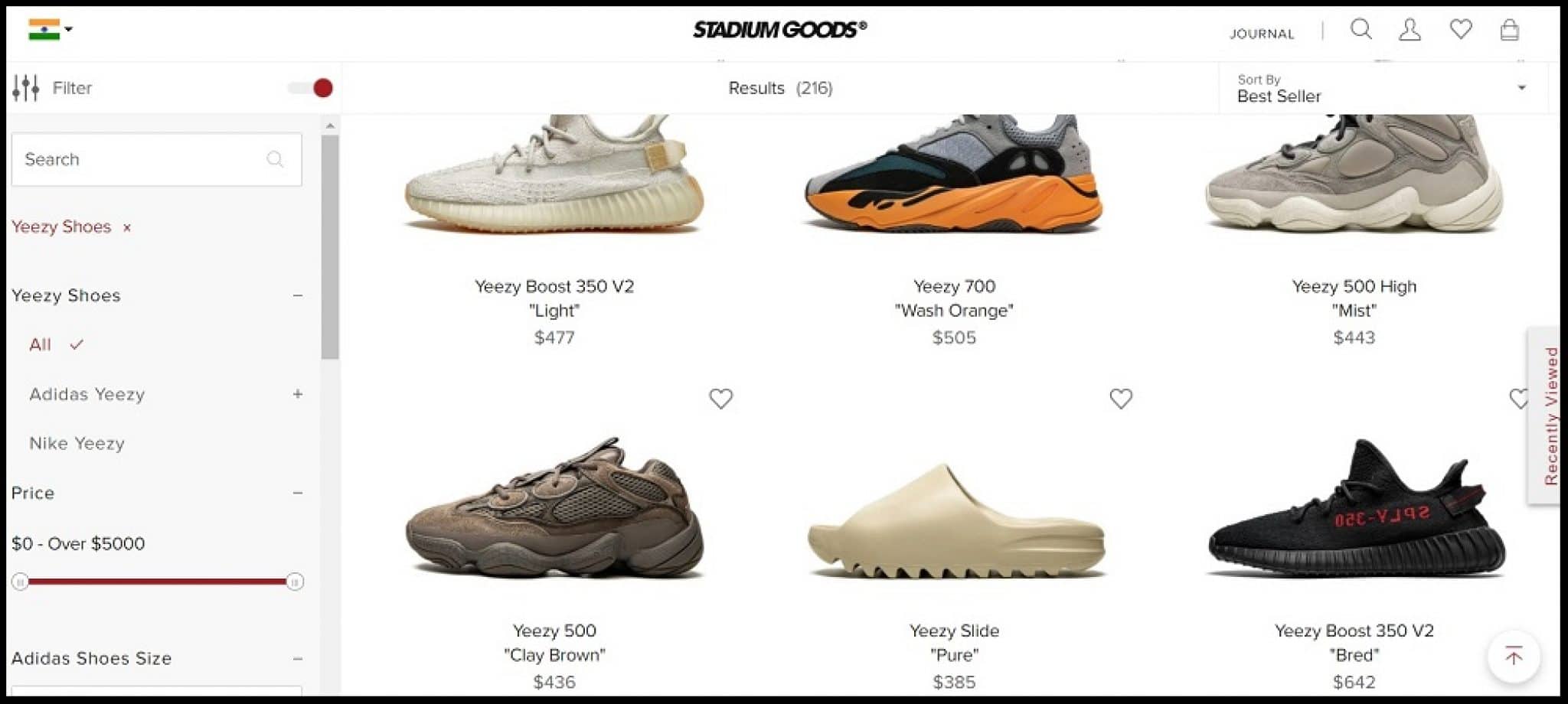 Stadium goods are one of the most trusted platforms. It features different varieties of Yeezy sneakers. You will be able to sell your Yeezy sneakers at ease. First, you need to create an account on the seller portal. After you are done, list the sneakers you want to consign.
The stadium goods team will then review and approve. You are then required to deliver the items to stadium goods for inspection. You can either ship or walk in the store. Try to do it as soon as possible.
If the items are in good shape, they will be made available on the website, sales channels, and retail stores. Once the item sells and ships, you will be paid through Hyperwallet. The process is not too complex. When the item sells, you will receive 80% of the list price. Stadium goods receive 20% of the commission. That's a great deal if you are selling multiple Yeezy sneakers.
---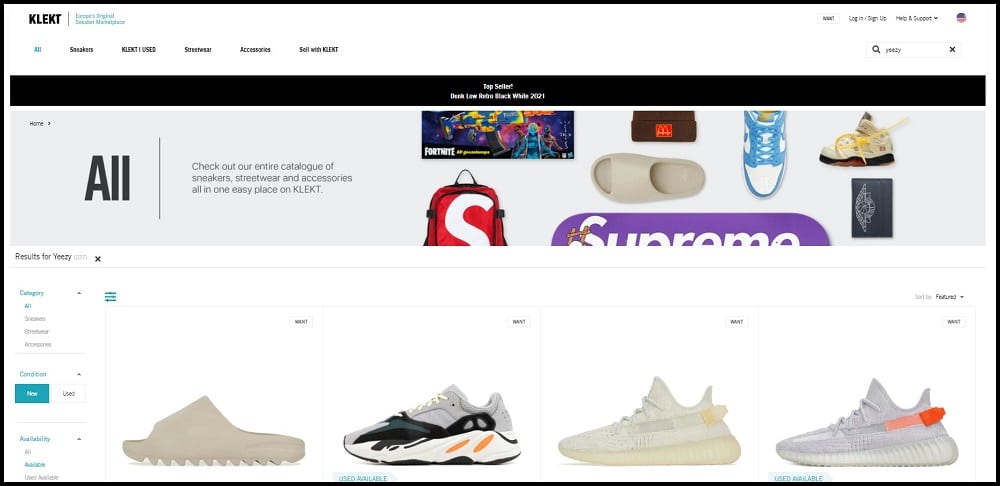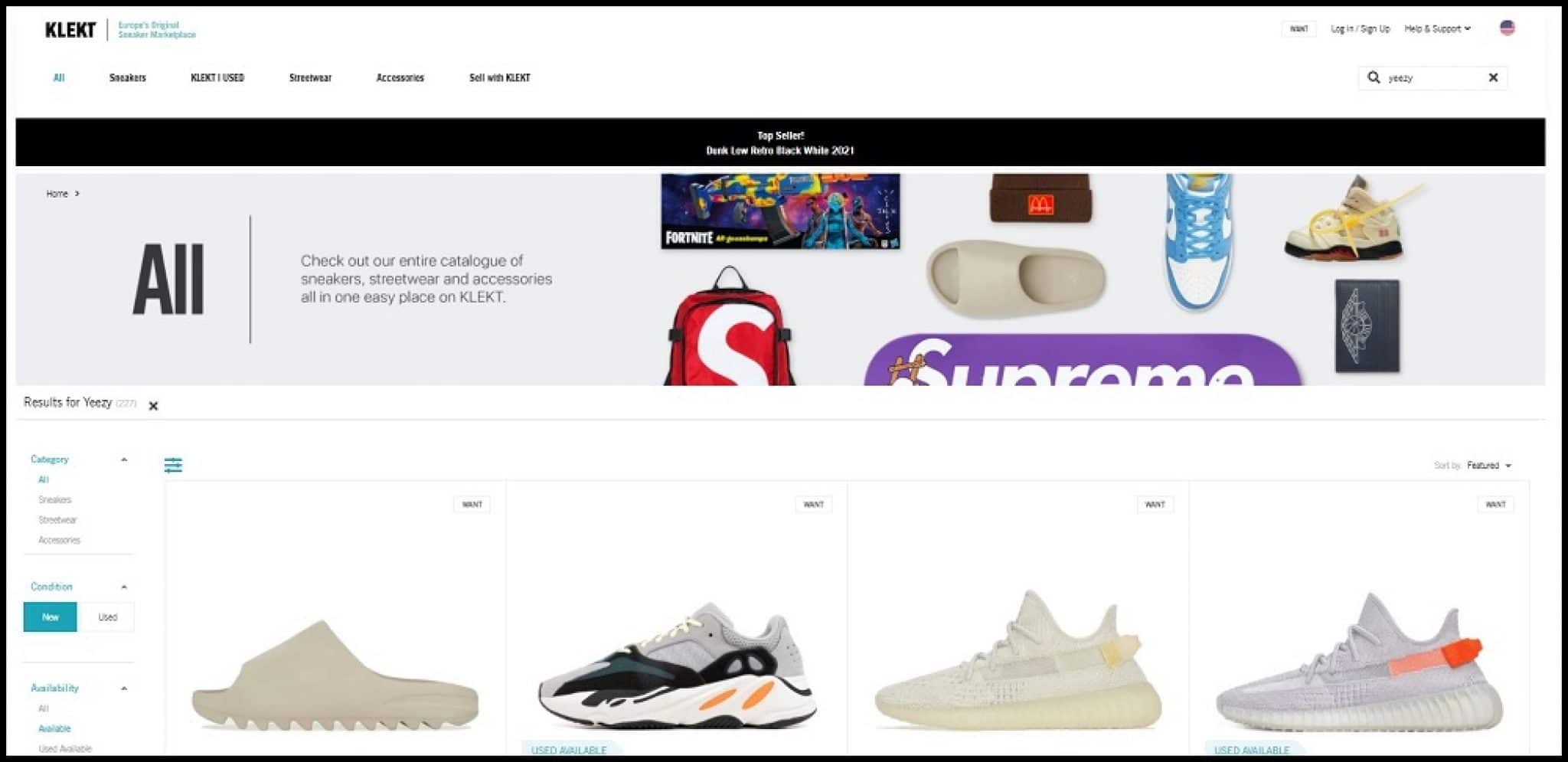 If you want to sell on the Klekt platform, you need to hold a permanent residence in the UK or European Union. Klekt is the best platform whether you are a seasoned seller or someone looking to sell for the first time.
They recently separated the buying and selling functionality on Klekt. Hence, to continue selling on Klekt, download it separately, either for Android or iOS. To become a Klekt seller, you need to make an account with them – signing in or logging in takes a few minutes.
Additionally, if you want to sell, you will need to connect your PayPal account. Just ensure to use the same email address for PayPal and the Klekt account. Finish up the authentication process as required.  You can then see a list of products and search to find products you can easily sell. Also, remember to choose the right size of the shows you want to sell and the quantity you have.
---


You can also sell your Yeezy sneakers on Kixify. Just like most ideal platforms, it is easy to create an account. You need first to sign up, upload the products, and start selling in minutes. At Kixify, it is free to set up a store.
Only when you sell the Yeezy sneakers will Kixify charge you a small 10% transaction fee. Apart from that, there are no other queer or hidden fees. You can now sell in peace! Fortunately, there is no limitation on the number of products you can upload. However, try to consider the flow of the store.
PayPal is the most convenient model to get paid due to its flexibility. Additionally, the Kixify commission is collected at checkout after each sale. You are the one who controls the store, and you are given the tools to edit, track and promote your store.
If you want to refund or cancel an order, log into your PayPal account, and open the transaction, you wish to refund. Once the refund is complete, Kixify will cancel the order and waive any associated fees.
---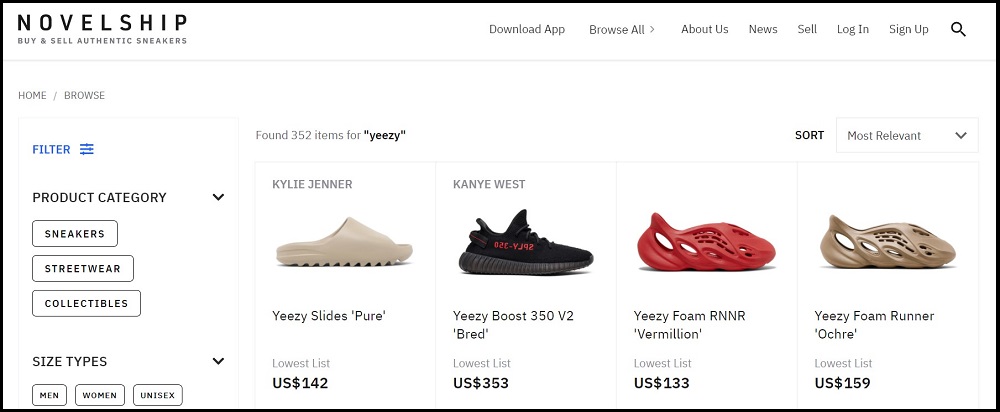 This is one of the best products that you can use to sell items. You need to search for the product you want to sell. Then sell instantly at the highest offer or create a list. The next thing is to ship your product using the pre-paid label.
The item is then authenticated and delivered to the buyer. You will then receive your payment. While creating a listing, search for the product you want to sell in the search box. You can also decide to browse all. Also, remember to select the size of the shoes and provide an excellent description to ensure the item sells.
---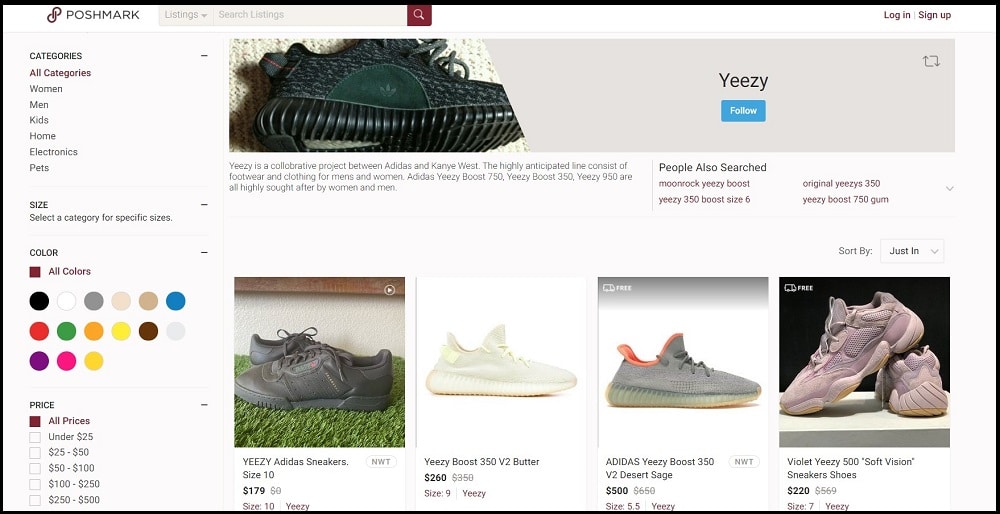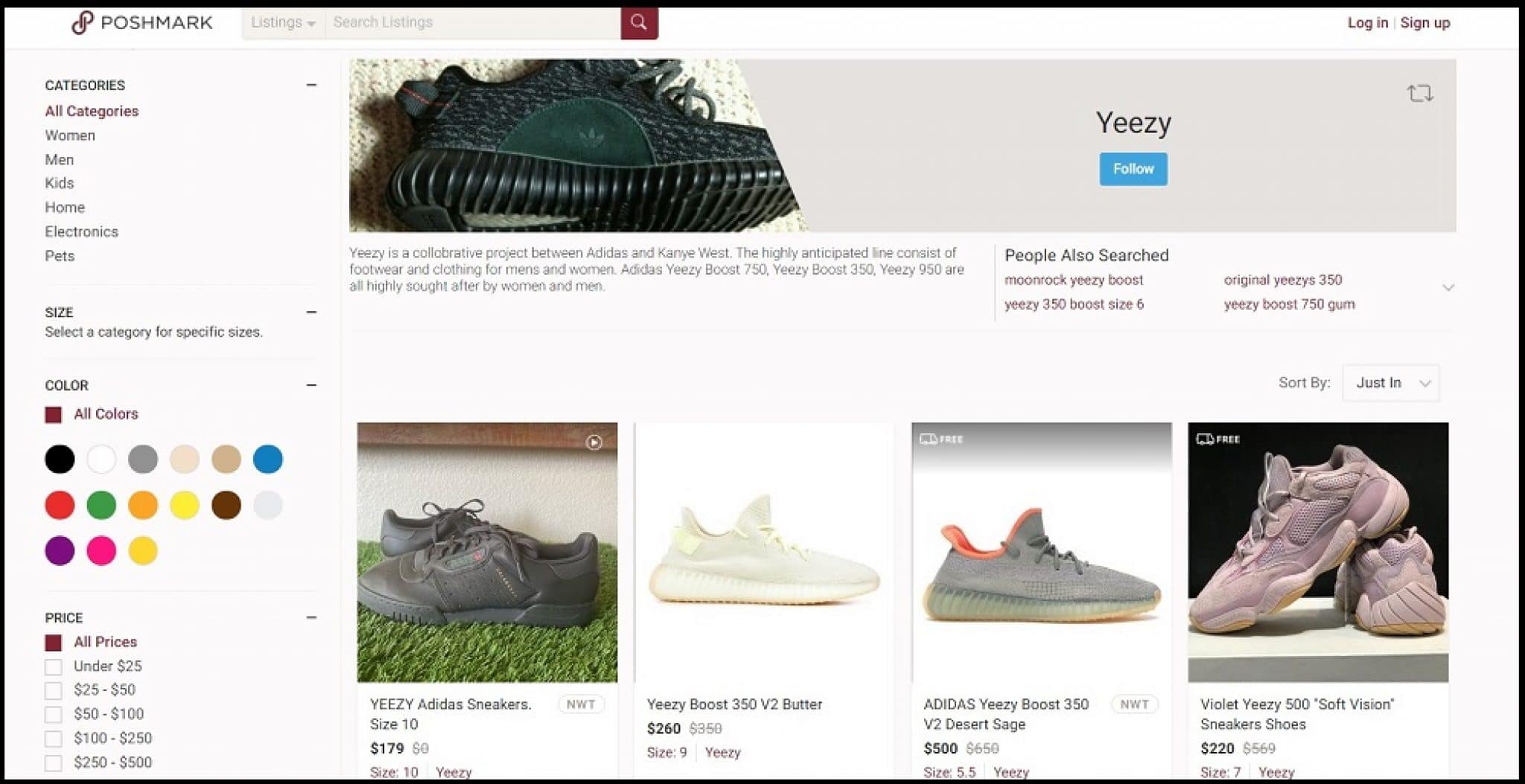 Poshmark is an ideal social marketplace for new and second-hand clothes, shoes, and accessories. One of the ideal places to sell your Yeezy. If you copped too many items and are wondering where to sell them, consider the Poshmark platform. You can never go wrong!
Ideally, it is easy to create a listing on Poshmark; You simply need to create an account, snap a beautiful image of the item then upload it. Also, remember to fill in the description, and set a price. It is much easier to do than through the mobile app.
When selling on Poshmark, you are provided with a pre-paid, pre-addressed label to be put on the box. Once the sale has been packaged, you can drop it off at the USPS mailbox or let it be picked up for free from your home. It is a safe platform for selling and buying.
---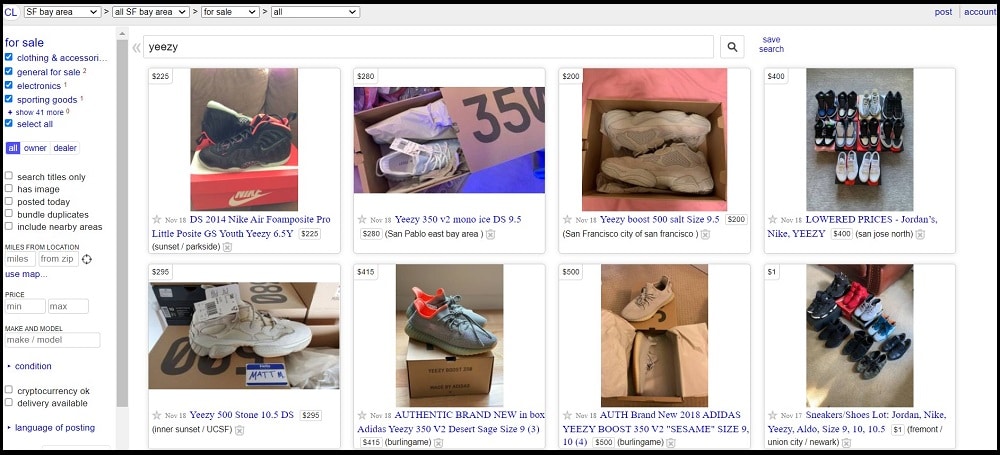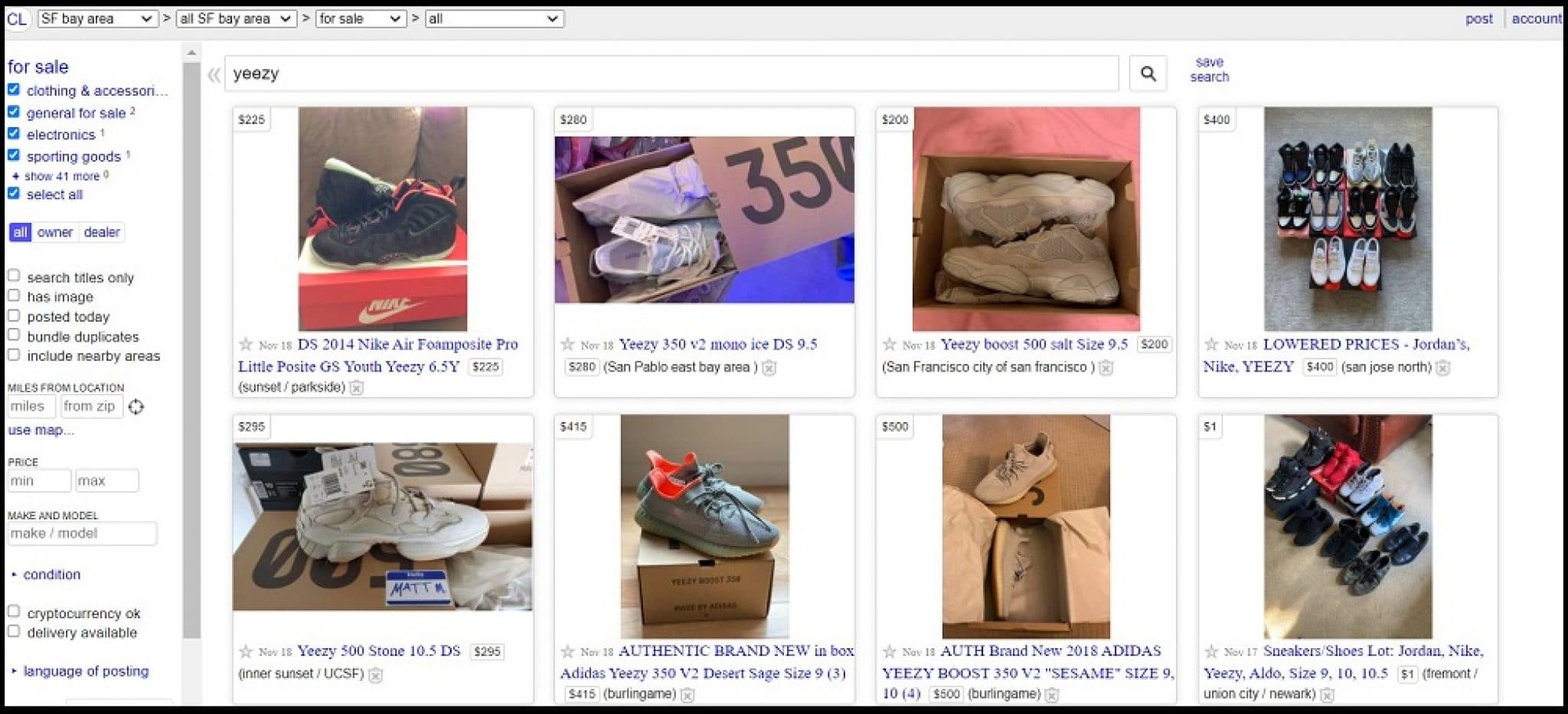 Craiglist is another diverse platform where you can sell your Yeezy. Craiglist is diverse and features different sellers with various items. Hence, to stand out, you will need to have high-quality pictures, provide sufficient description, and good price for the items. It is also a safe platform. It features many classified ads, and you can sell for free.
While selling, remember to choose an ideal location. While posting, you will need to click "create a posting." Then fine-tune the location and continue with the process until you are done. Remember to choose the appropriate category and start selling.
---
Conclusion
These are some of the best platforms that you can use to resell your Yeezy. They are ideal, efficient, and effective. The perfect platforms to sell your excess sneakers or other items.
Also, remember to counter-check the terms and conditions to know how best to go about your sales. It would help if you also made a profit in the long run.