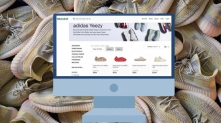 10 Best Place to Snap Up Yeezys!
Are you a fan of Yeezy sneaker or any of their items? Here are some of the platforms that you can use to buy Yeezy sneakers. You will definitely be happy.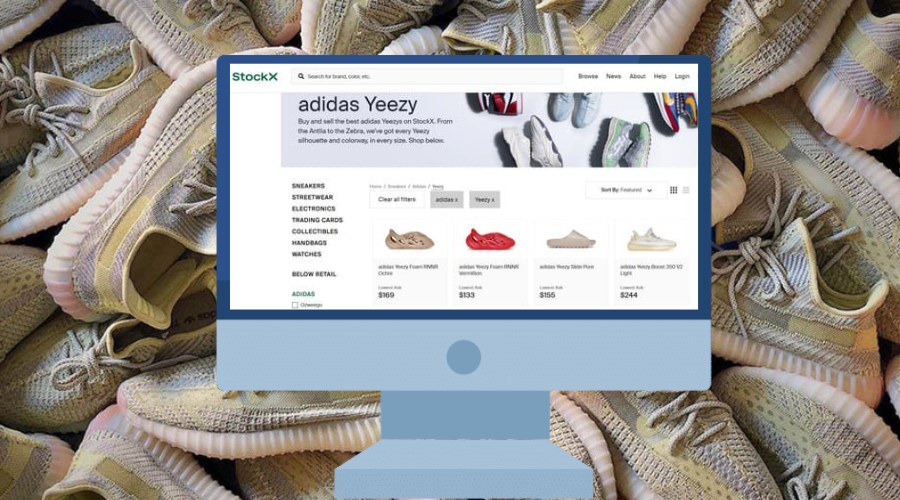 Yeezy sneakers designed by the American rapper, Kanye West, are undoubtedly one of the leading status symbols across the entire world of sneakers. This is because Kanye West decided to collaborate with a German sportswear brand, Adidas, which is the leading sportswear company in Europe and also the second-largest sportswear company in the whole world, after Nike.
The collaboration turned out to be more famous for its good-quality sneakers. This resulted in high demand for the Yeezy sneakers worldwide. Before you decide to purchase a pair of Adidas Yeezy sneakers, one crucial thing is to know exactly where you buy Yeezy sneakers online. Below are some places where you can get Yeezy sneakers:
---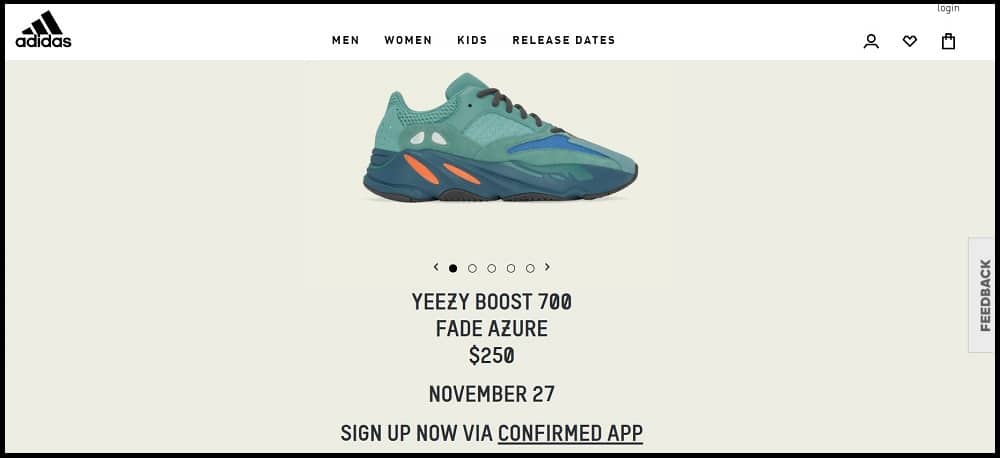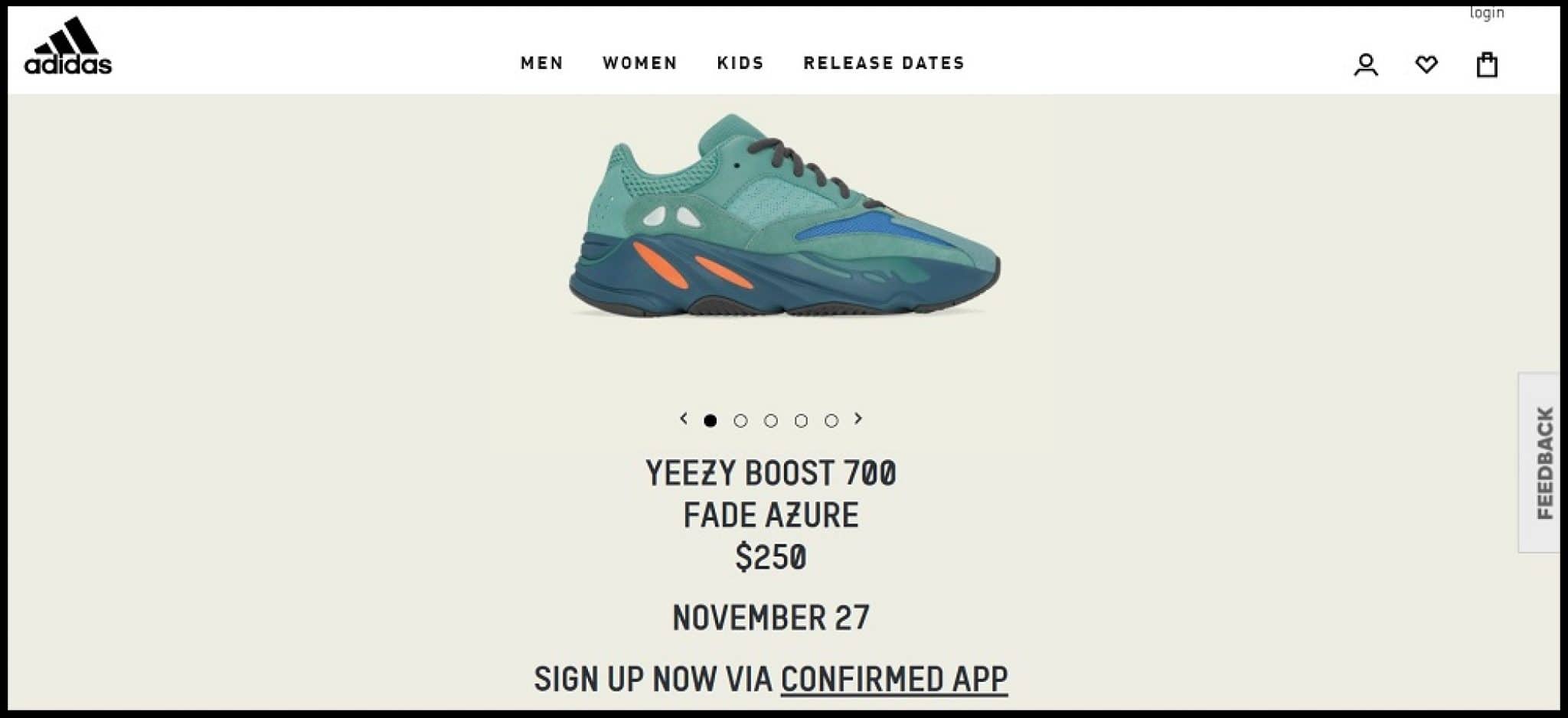 At times, buying Yeezy on the Adidas official website is a tough battle. This mainly occurs if you don't have a dedicated Yeezy bot or AIO bot. However, I suggest that you give up this road. Trying to get Yeezy sneakers from its official site is like a block of people trying to squeeze into a bus.
The only guarantee is that the shoes you get from Yeezy's official website are genuine. However, you are not guaranteed whether you will be able to snap them up. Another advantage is that you will only need to pay the retail price, and shipping, with no other hidden commissions. It is worth the trial!
---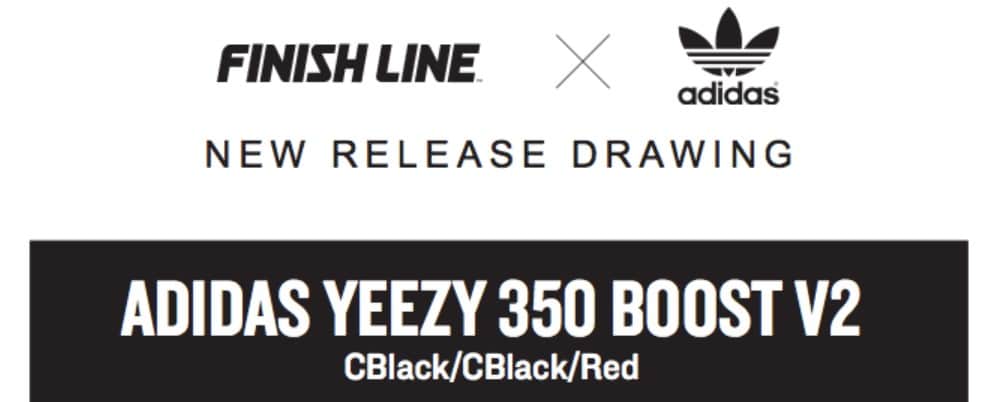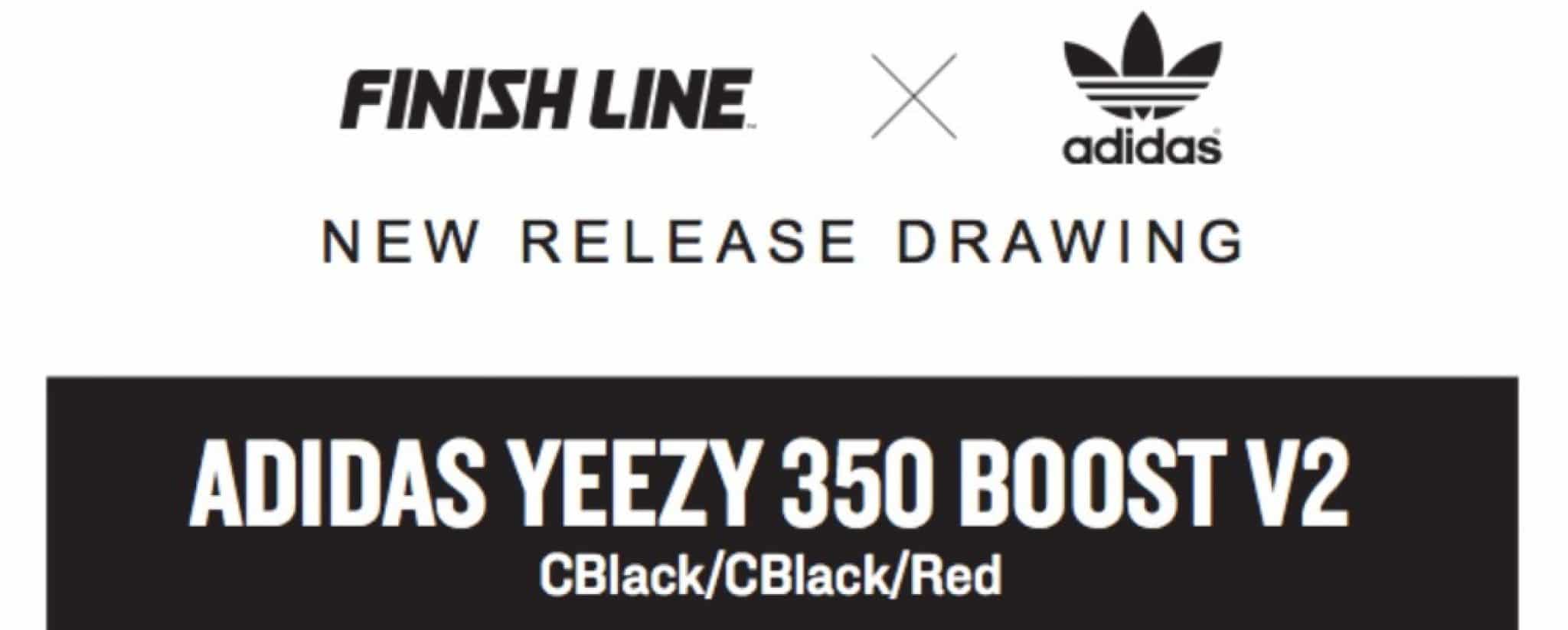 If you're looking for where to purchase Yeezy sneakers, then Finish Line is the right place! There is an app for Finish Line that you can use to get the best Yeezy sneakers. What you need to do is download the app for the greatest chance to cop the most recent Adidas Yeezy sneakers once they are available.
---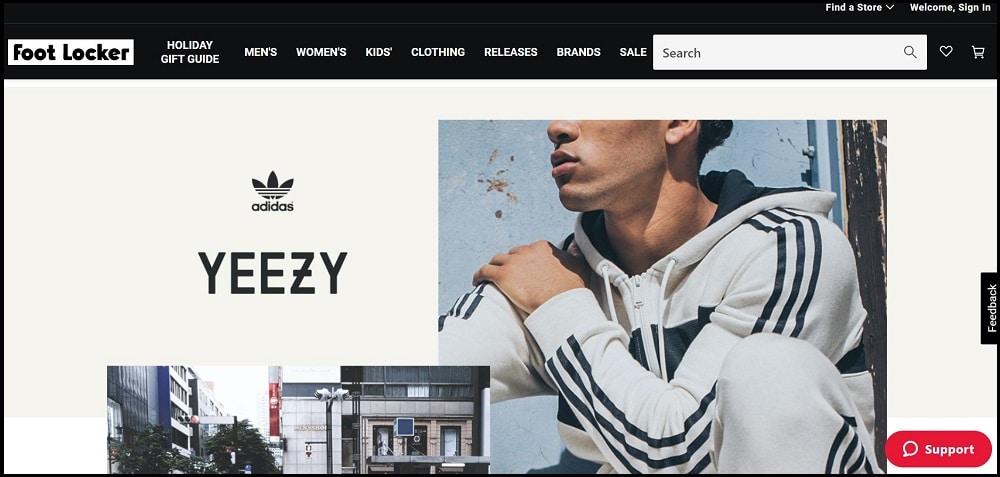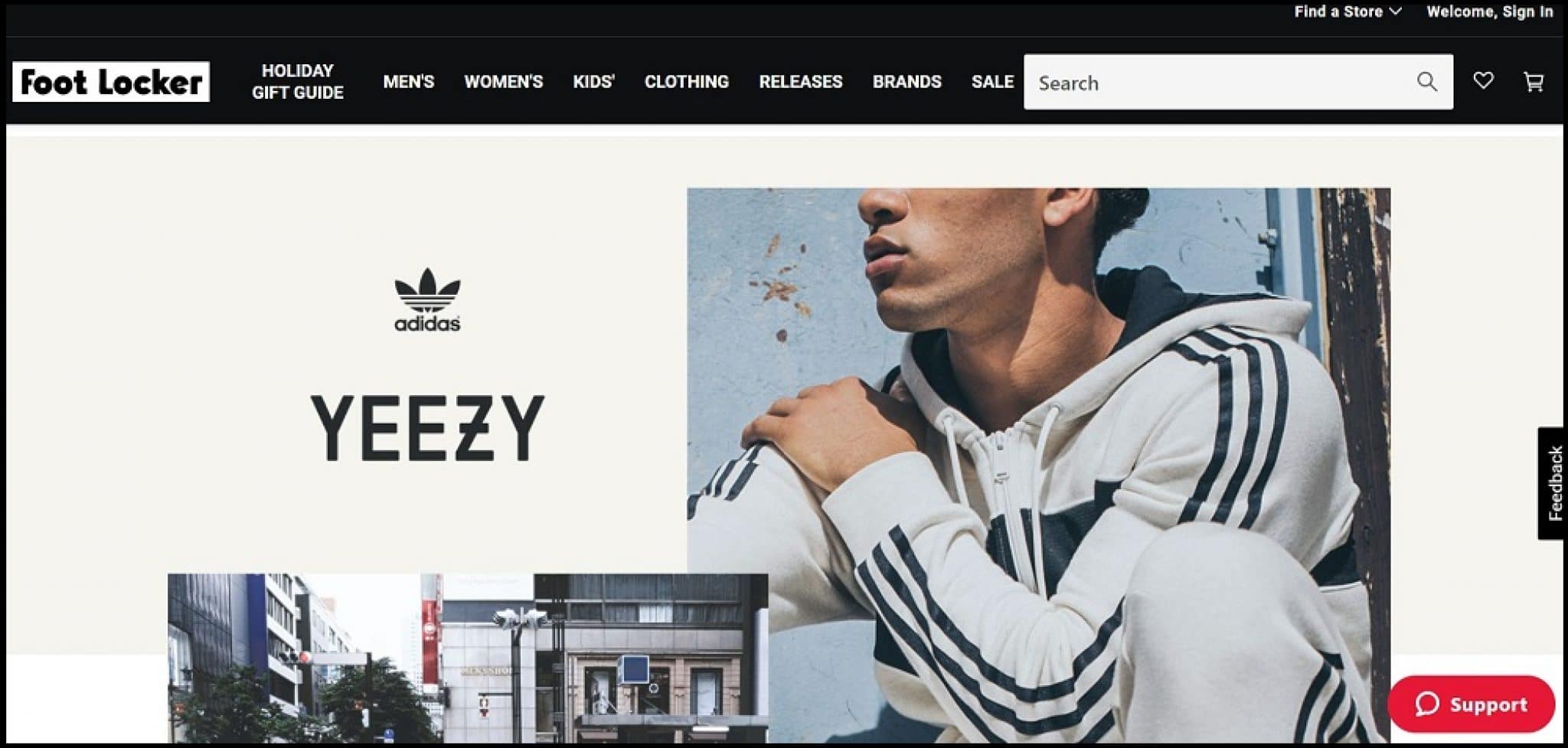 Though Foot Locker is an American company, it serves customers from the whole world. You have two options to get your favorite sneaker, i.e., you can either decide to visit one of the Foot Locker retail stores nearest to you, or you can also decide to shop online.
Foot Locker is determined to motivate and empower youth beliefs in the entire world. This is through fueling a shared desire for expressiveness and generating unrivaled practices at the center of the worldwide sneaker community. The company has its main headquarters in New York City.
---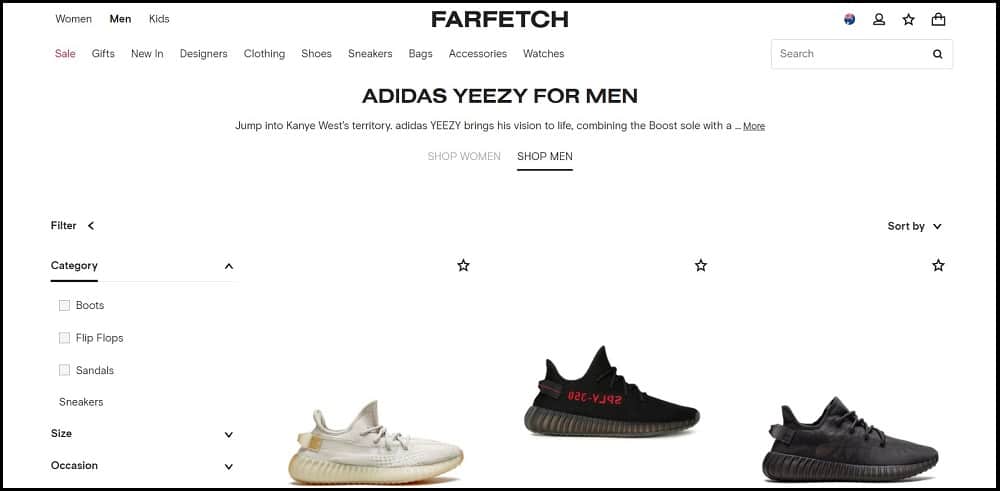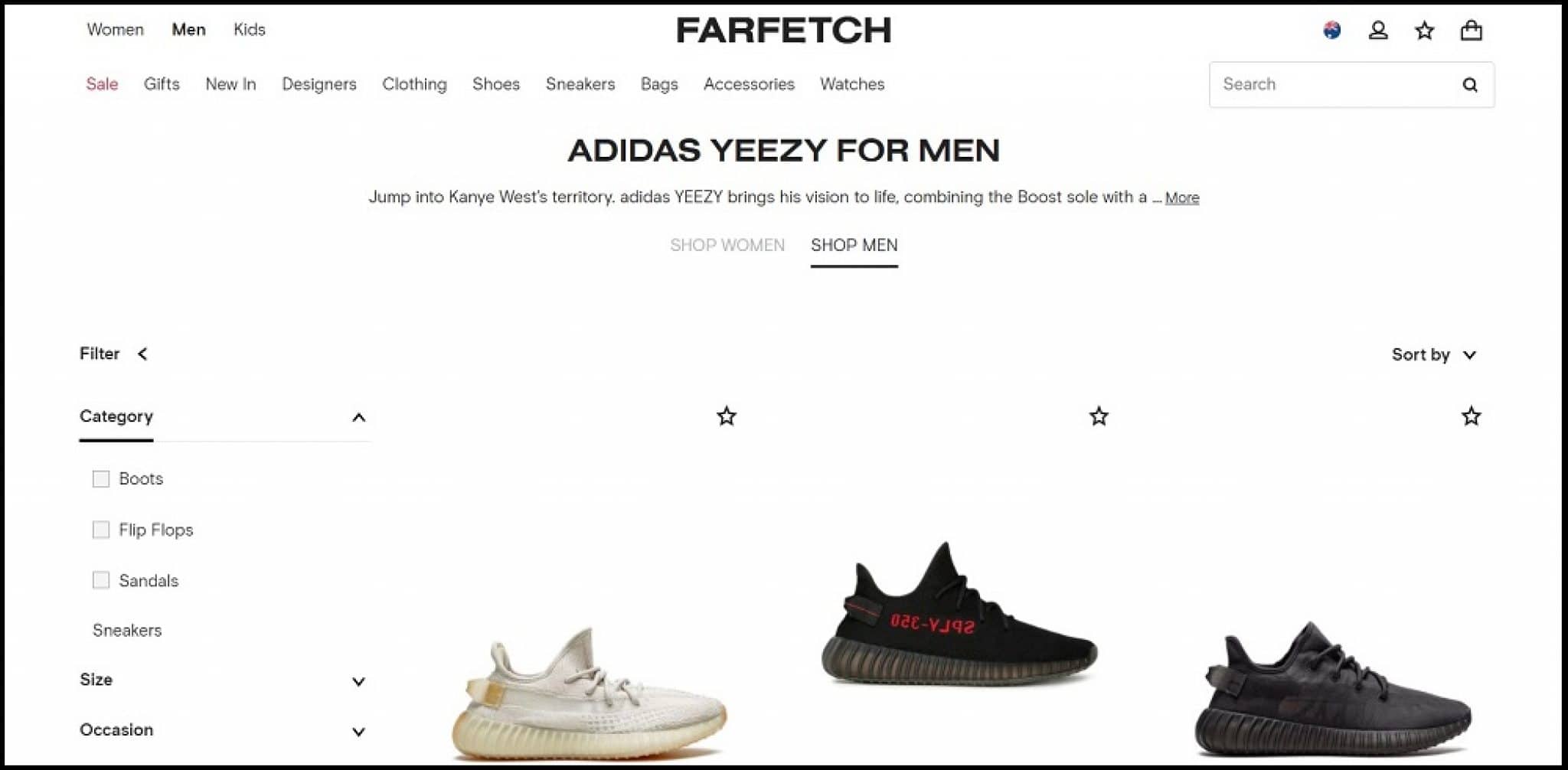 Currently, the Farfetch Marketplace links customers in over 190 countries. Above all, the company lands with items from 50 different countries. It also features the world's greatest brands, which are over 1,300.
Apart from that, Farfetch delivers a truthful unique shopping familiarity and also the entrance to the most widespread selection of amenities on that single platform. Farfetch is one of the few sites that sell Adidas Yeezy, with a huge collection of items.
---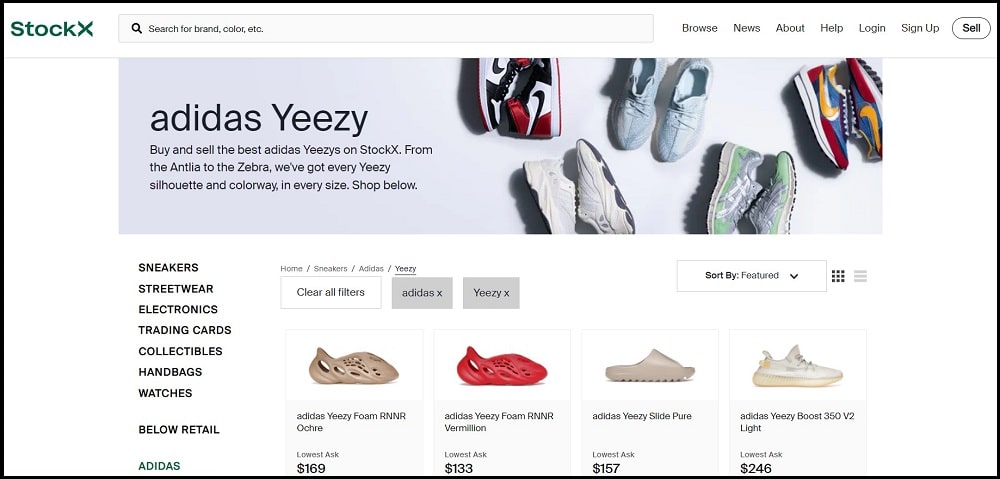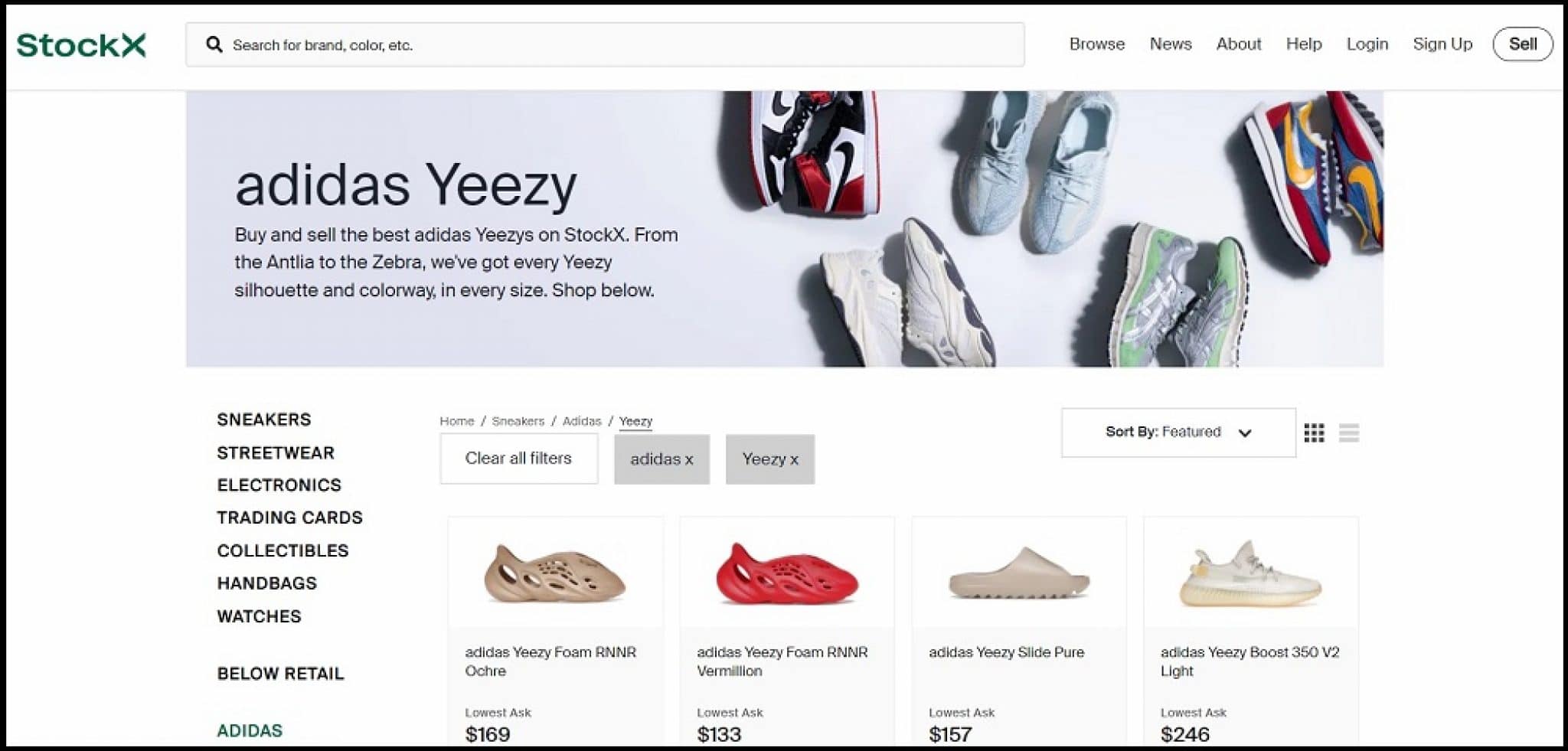 StockX is an online market where you can purchase and sell limited version and high demand sneakers. This platform permits users to produce their own modified sneaker collection by uploading their present collection.
After that, they match and compare their sneaker group to the other operators on the platform.
---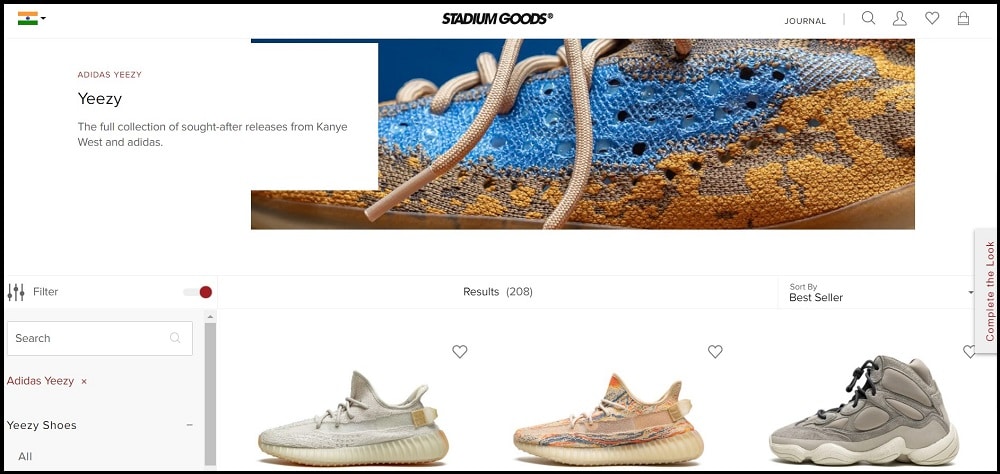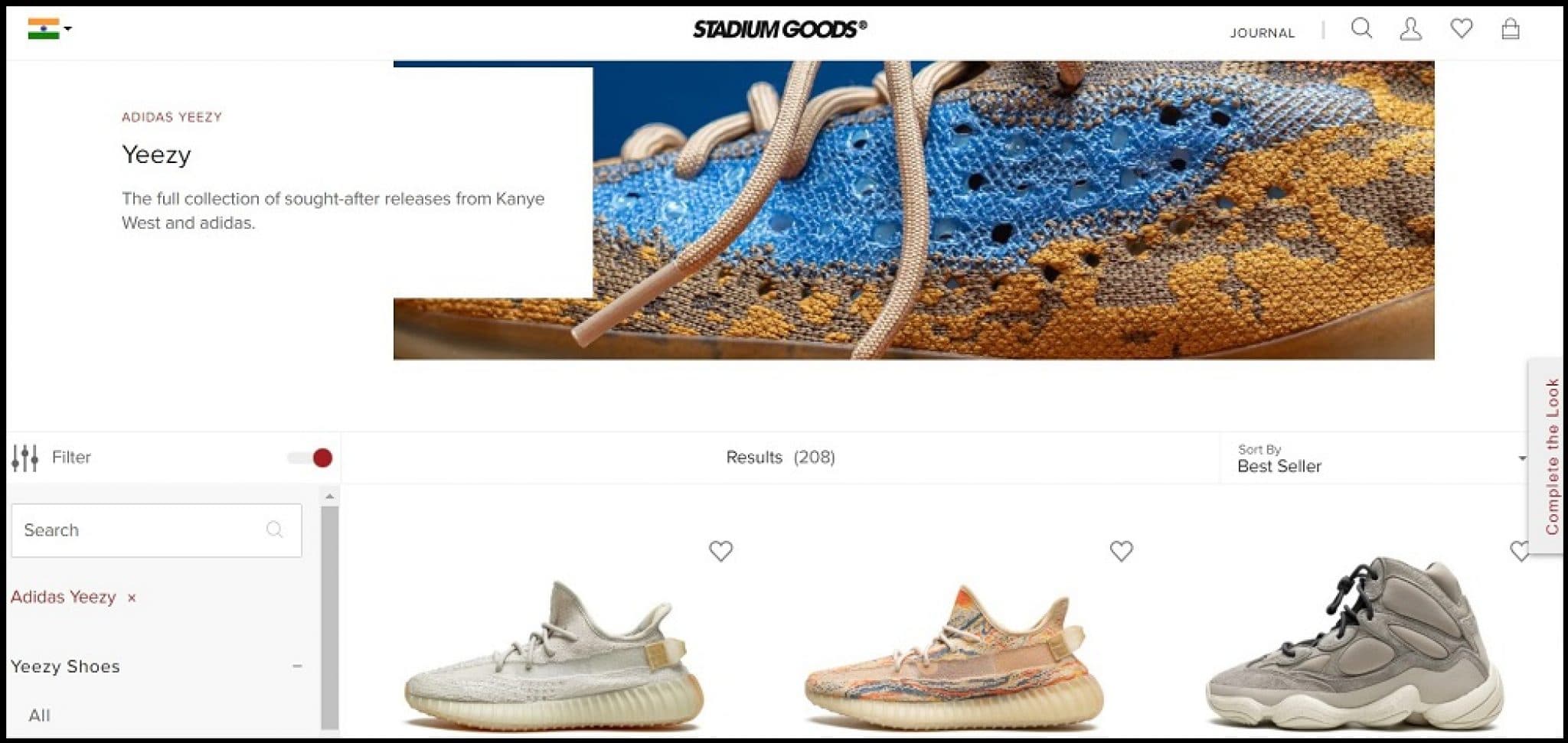 Stadium Goods focuses on sneakers and streetwear substances that are no longer obtainable at old-fashioned retail stores. This is because when it comes to streetwear and sneakers, then Stadium Goods is the place to consider in getting all the commodities that you want.
All products on Stadium Goods are unworn and genuine. It is, therefore, a one-stop-shop designed for all streetwear and sneakers from numerous brands.
If you require genuine Yeezy sneakers, then Stadium goods are one of the finest places to purchase Yeezy sneakers.
---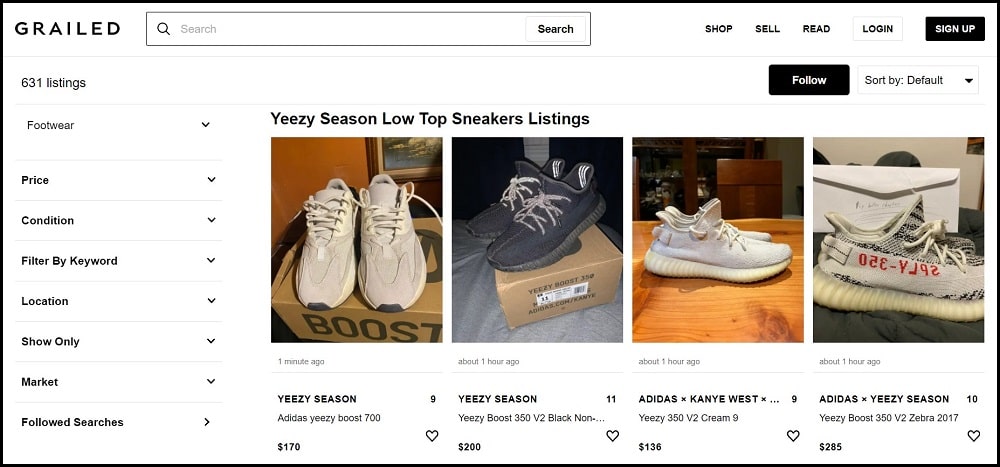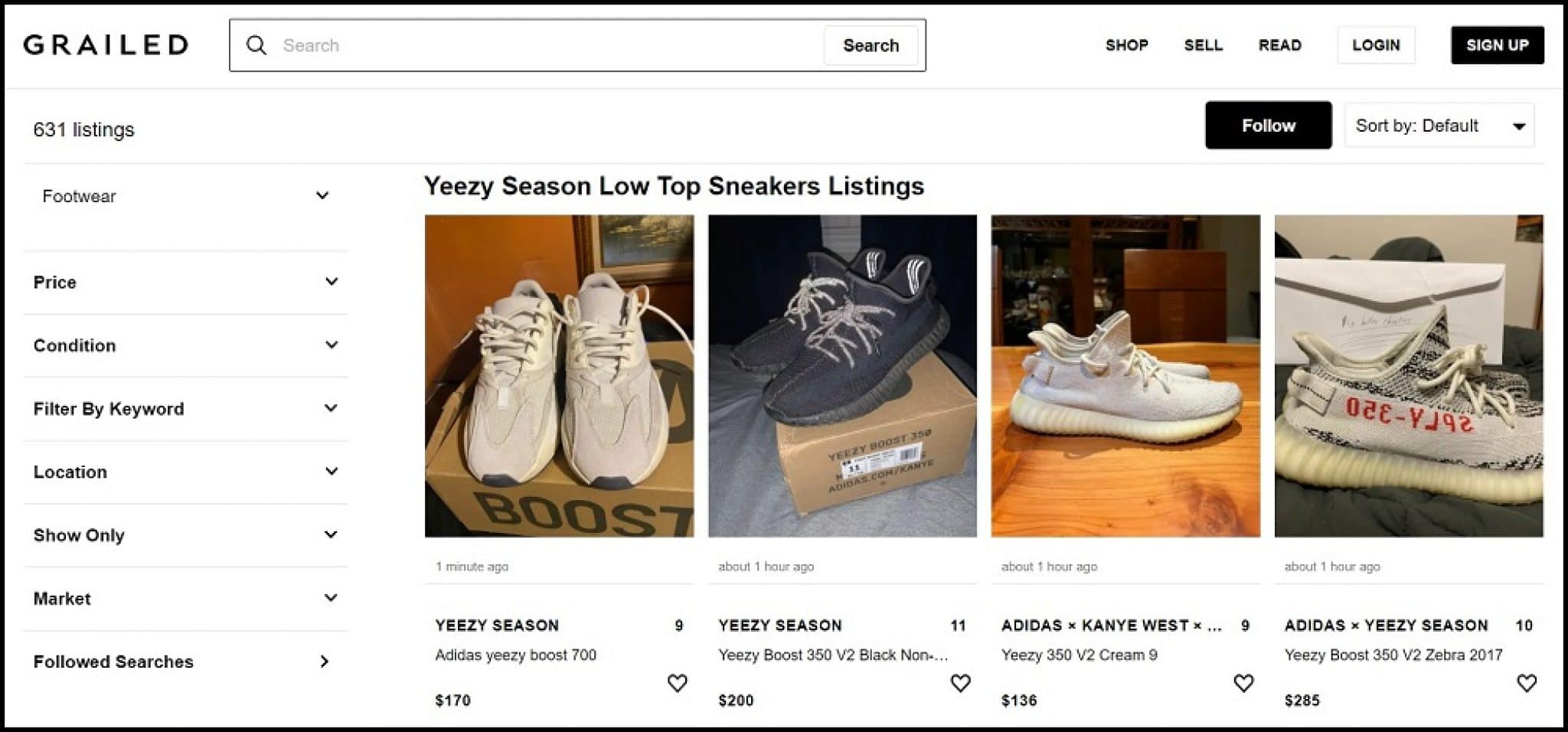 Wonder where to buy quality shoes, then Grailed is the best marketplace for you! Grailed community marketplace was constructed for supporters by the supporters. The main goal for Grailed is to deliver a cooperative and educational assembly ground where fashion supporters can purchase and sell their unique quantities.
The Grailed team gives an environment that inspires progression and learning, hence giving you that chance to lead your tasks and take superiority in the work that you do. Grailed always look for chances to generate a more general, enjoyable, collective, and operational work environment.
---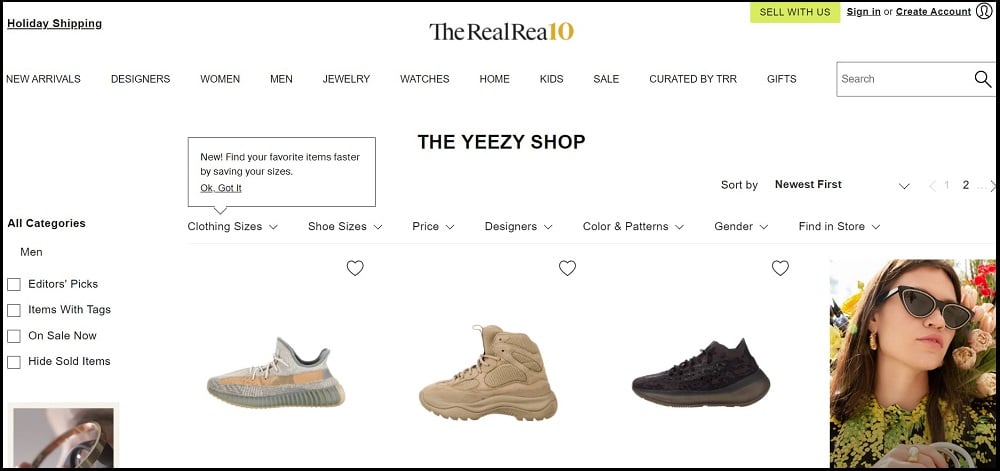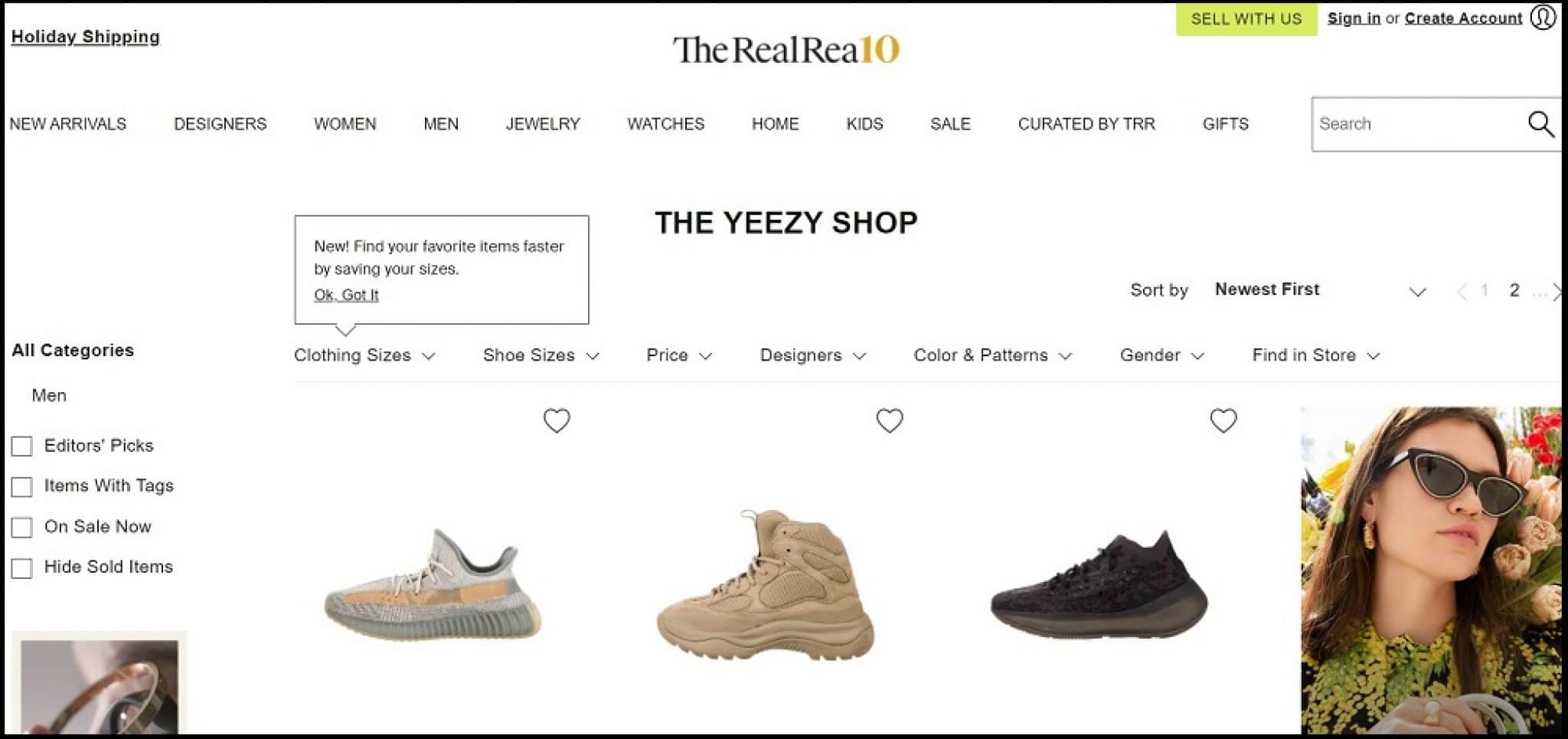 RealReal is one of the leading online marketplaces for genuine, resale luxury items in the whole world. With a difficult verification process overseen by professionals, RealReal provides a safe and trustworthy platform for consumers to purchase and sell their luxurious things.
As a workable company, RealReal offers a new life to quantities of different makes, hence supporting the globular economy. RealReal makes consigning easy with direct shipping, free in-home pickup, virtual appointments, and finally, drop-off service.
---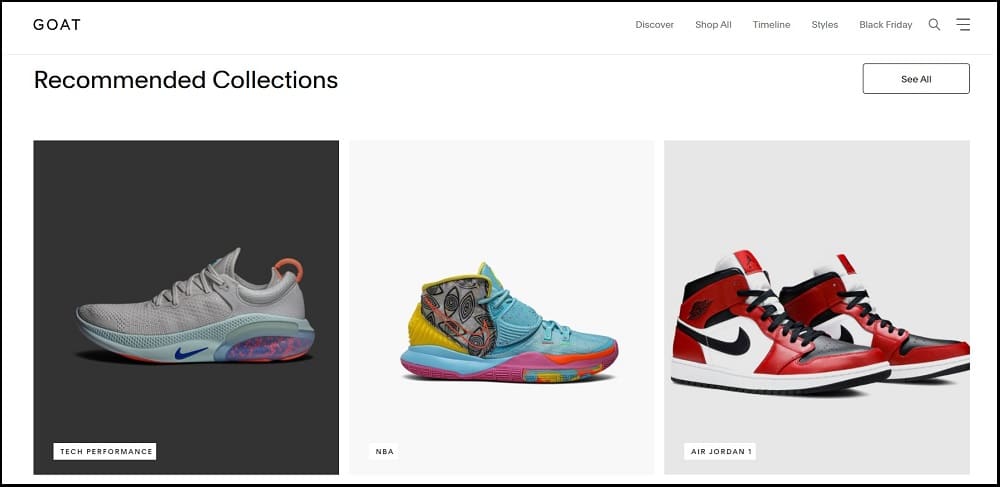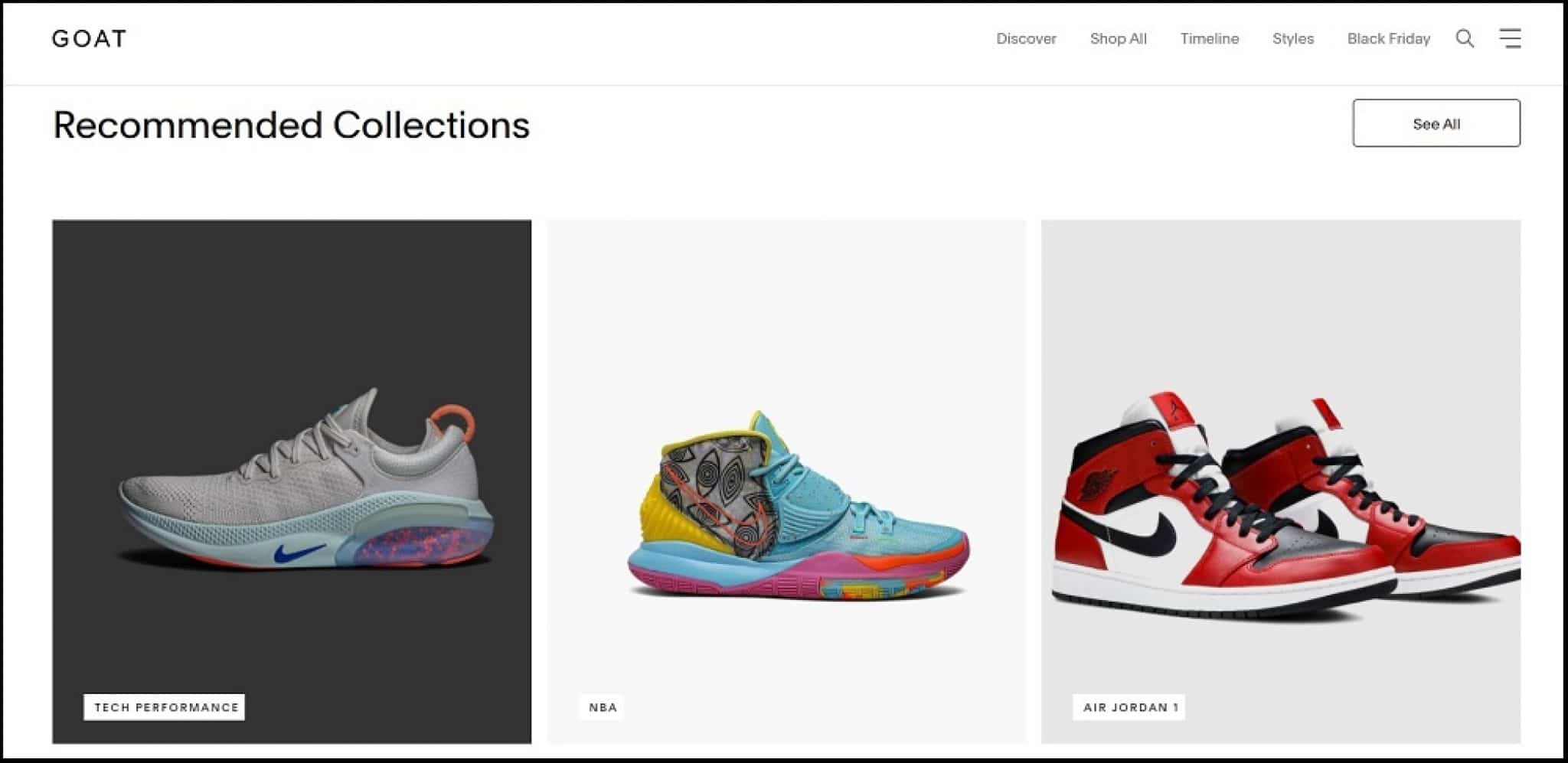 There is a new feature known as the Try-On that is available at the moment on the GOAT app that allows users to have access to some of the best in-demand sneakers of all time. Beyond observing the better points of uncommon pairs, operators of the app can also virtually attempt the sneakers on, permitting them to understand what an indefinable pair of sneakers like the Yeezy sneakers might look when worn on their feet.
---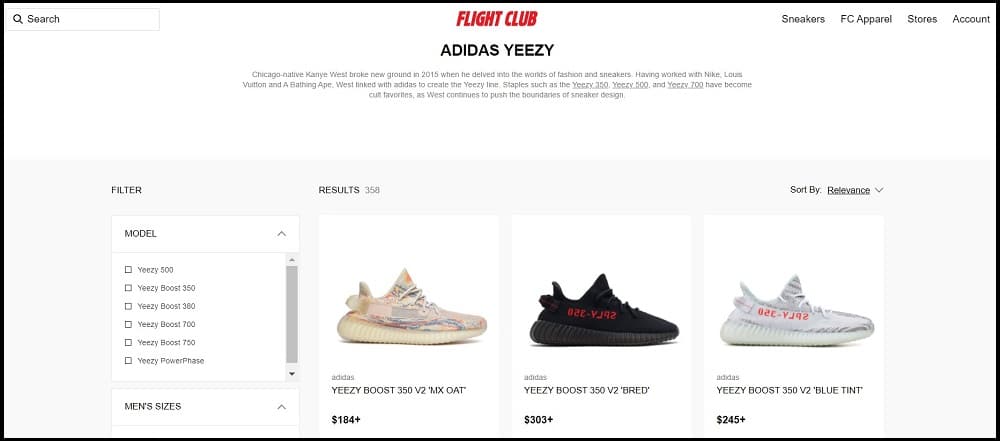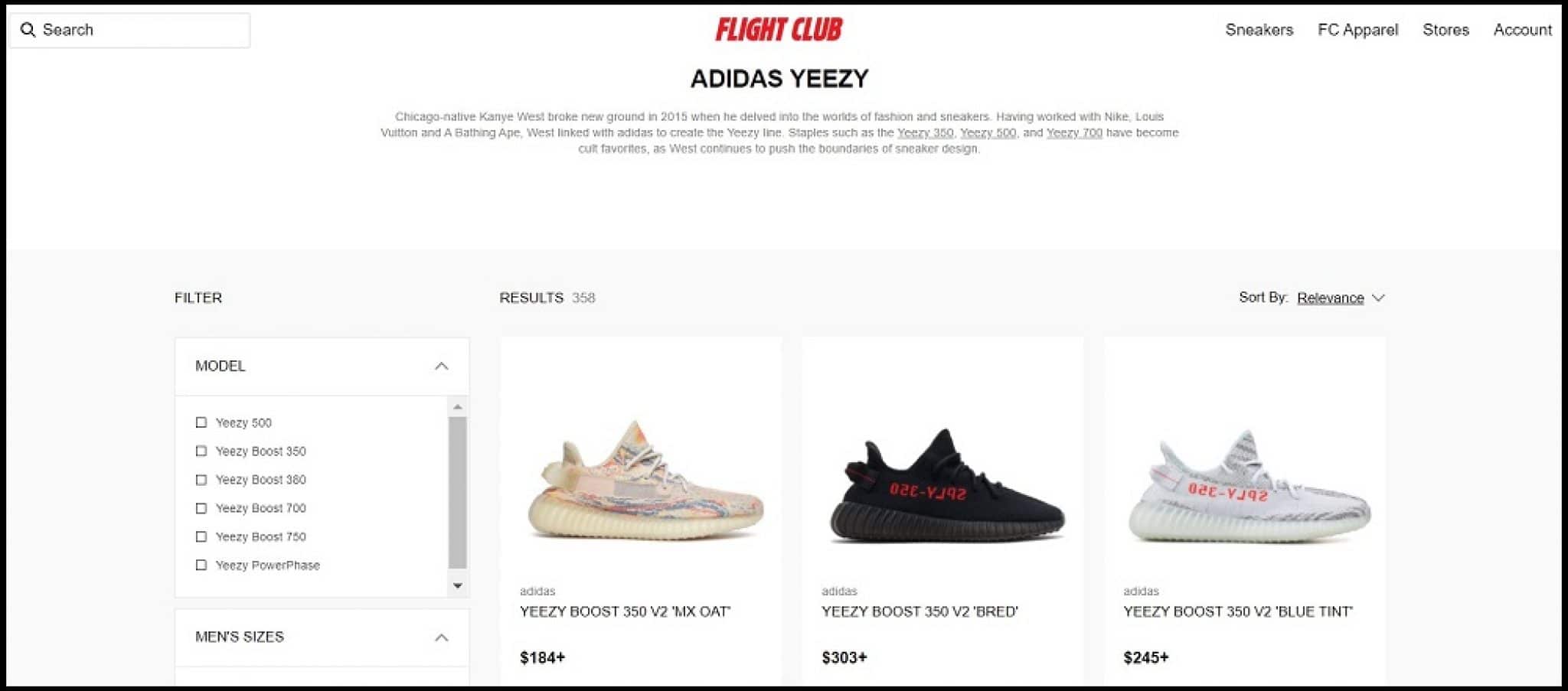 It offers a wide collection of Yeezys, Nike, Adidas, Jordans, and other popular brands. Additionally, Flight Club sells both sneakers and a variety of different streetwear quantities alongside their products.
Flight Club is also a resale shop that operates under a consignment organization where customers can sell their sneakers in the store; in addition to that, Flight Club takes a certain percentage of the last sale in return. However, Flight Club doesn't possess its stock, but on the other hand, the consignors possess it, and the sneakers are sold for a resale price that is typically slightly higher than the original wholesale prices.
As the sneaker batch began moving deeper into the virtual kingdom, Flight Club came up with the common secondary GOAT app in 2018. Flight Club, together with Goat, was able to make the best use of its solid inventory, in addition, to staying onward of the digital arc.
---
Conclusion
With the above information, you now know the exact place to purchase Yeezy sneakers online. In addition, you can also find a local retail store near you to know whether Yeezy sneakers are available.
Yeezy's sneakers are known to be very popular. As a result, the demand for sneakers is also high. A good piece of advice is that if you want a pair or pairs of Yeezy sneakers, you should hurry up and buy them as soon as possible. Ultimately, if you delay, they will be gone before you even know it.