Are you looking for a sneaker bot to use for copping limited-edition high on-demand sneakers from Supreme sites? Then Velox should be one of the options on your list.
What is Velox?
Velox is a sneaker bot that was developed for copping sneakers from Supreme sites. A sneaker bot is a computer program developed to enable sneakerheads and resellers to win releases. Limited-edition releases on Supreme sites are competitive, and you will most likely lose out if you are not fast enough as Supreme follows the first-come-first-serve model. By making use of a Velox, you automate the process of checking out items at blazing speed. With this, you can even cop multiple pairs concurrently and resell for profit – worry not, there is money in reselling high on-demand sneakers.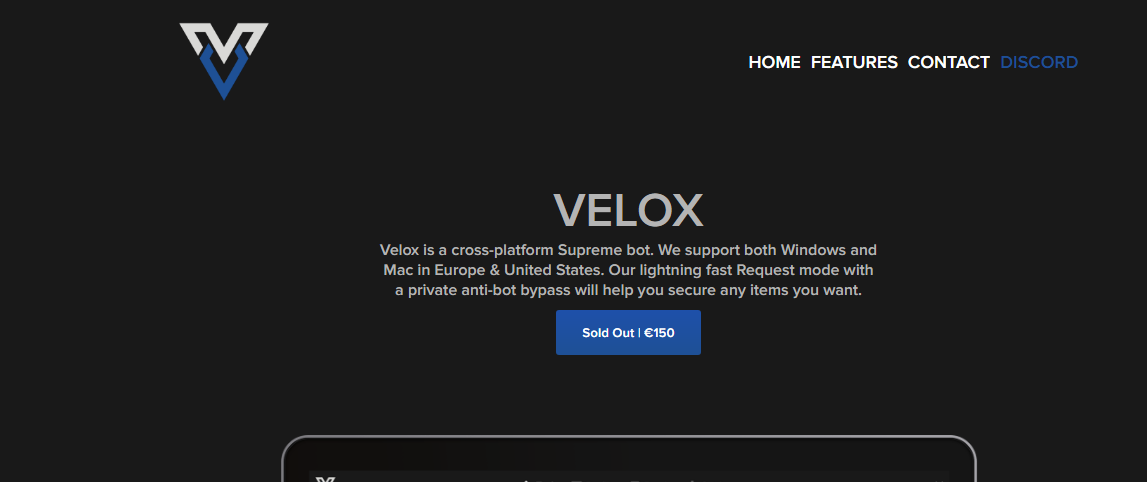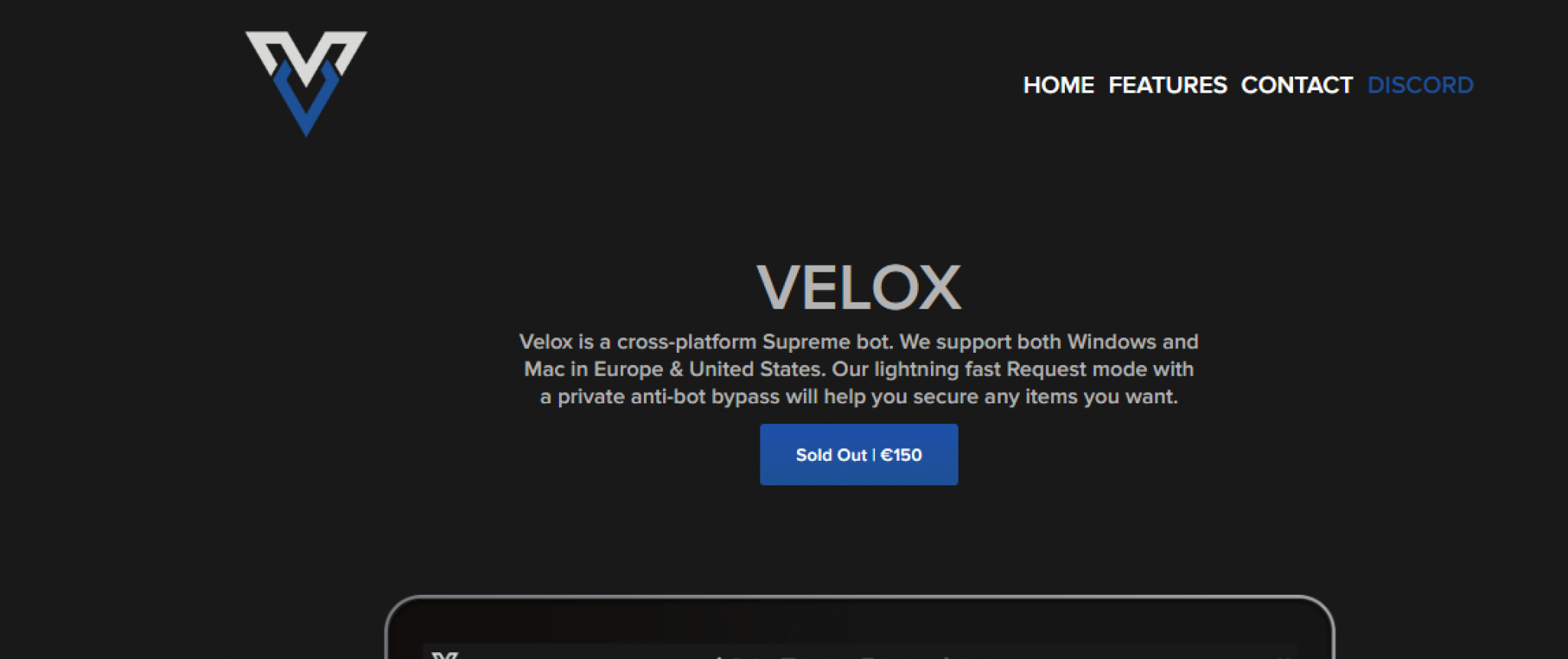 Velox is both for all regardless of your Operating System as the bot has been developed to be cross-platform, and you can use it on both Windows and Mac. Another thing you need to take note of is that the bot is for both EU and US audiences. The speed at which this bot executes copping tasks is impressive and, as such, has helped its users cop successfully. Just like every other bot, Velox only increases your chances – it does not provide you any form of guarantee as you will be competing with other bot users.
How Does Velox Work?
Velox is just like every other sneaker bot, and as such, they have the same working mechanism with just little twists as the difference. Velox is able to make a purchase by replicating web requests your browser will send if you will be making the purchase manually. The competitive advantage it has over you if you will be doing it manually is that it is multithreaded and very fast. This makes it go through the whole process of making a purchase much faster than you can. However, aside from speed, they have other features that will make you use Velox.
The bot comes with bot a user interface that is easy to use. With this user interface, you can set up the bot, enter the required details, including Supreme accounts, proxies, and credit card details, among others. Hidden behind the user interface is the backend, which takes care of the logic of the bot. It is the backend that is responsible for sending web requests to Supreme sites and handling the anti-bot evasion techniques. To learn how to configure and make use of this bot, watch the video featured below.
Velox Features
As stated earlier, the Velox Supreme bot has other features aside from just been a speed beast. What are these features? They will be discussed below.
Multithreaded and Fast
One thing you will come to like about Velox is that it has support for multithread, which is another way of saying it can carry out more than one task at once. This makes it possible for you to cop more than a pair simultaneously.
Anti-Bot Bypass
Velox is aware of the anti-bot systems put forward by Supreme web servers to discourage botting, and it has its way of walking around the anti-bot systems. This bot makes use of proxies and some in-house techniques to make sure your traffic is not recognized as bot traffic; thus, depriving you access. This bot also has support for different checkout modes in case one gets detected by anti-bot systems.
Restock Mode Support
Supreme sites sometimes restock after their first drop to give others the opportunity to buy. Velox is one of the bots that put this into consideration and wait for restocking, and when this happens, it sends in requests for purchase, thereby giving you the opportunity to buy more.
Pricing
When it comes to pricing, the Velox Supreme bot can be said to be an affordable bot. the price tag on this bot is €150.
Join the Velox Supreme Community
From the above, you can tell that the Velox Supreme bot works. It has been useful to many sneakerheads and resellers, and you can get the success stories from Twitter. If you are interested in making use of the bot, you can visit the Velox Supreme bot website. Just like every other speaker bot in the market that works, it is not always available for sale as it easily gets sold out.