Are you looking for a proxy provider that offers high anonymity and security for your data? Trinity Proxies provide the best premium residential and data center proxies.
Trinity Proxies – An Overview
If you are looking for residential and data center proxies, then you should consider Trinity Proxies. They have dedicated servers that ensure your connection is up at all times. Trinity Proxies also guarantee a 99.9% uptime; this ensures that you don't have a slow connection that may leak your IP.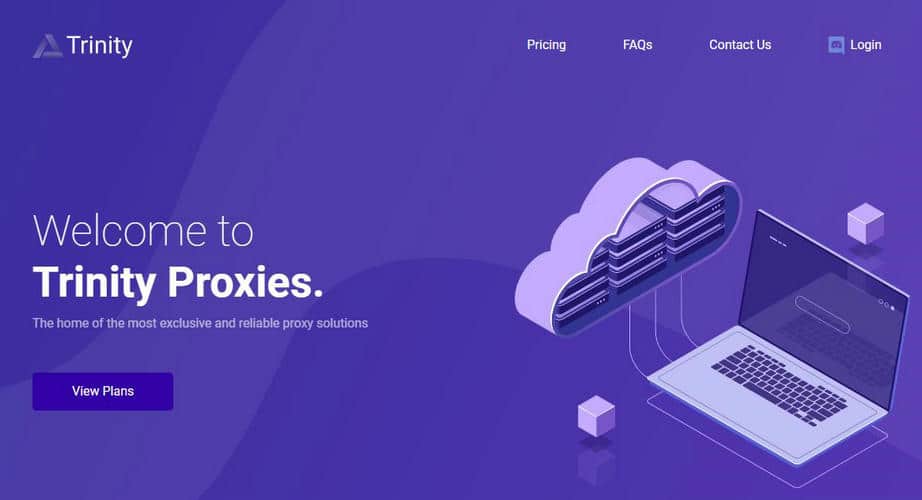 Their proxies also offer a high-speed connection with sneaker bots. Fast connections also ensure your device easily bypasses web filters, therefore, making your IP remain anonymous.
Apart from that, these are some of the most impressive features available on the Trinity Proxies website.
Pricing
Trinity Proxies have some of the best pricing in the industry. They offer pocket-friendly data plans with flexible payment schedules. The datacenter proxy data plans start from $70 valid for 30 days, while the residential proxies pricing starts from $36 active for 60 days.
All the proxy plans come with unlimited bandwidth and are 100% dedicated. Additionally, the proxies are all optimized for sneaker sites.
Wide pool of IPs
It is essential to have a proxy provider with a vast pool of IPs. Trinity Proxies has millions of IPs that are readily available for use by their customers. This is made possible by their servers that are available in over 173 countries.
Instant delivery
Trinity Proxies are among the leading proxy providers that offer instant delivery for their proxies. Once you purchase your preferred data plan, you don't need to wait for your account activation. You get instant activation upon purchase.
24/7 Customer Support
With Trinity Proxies, you are sure to get real-time customer support. You can use their official Twitter and Discord platforms or email addresses to get the best customer support.