The Shit Bot is one of the bots in the market that will give you the competitive advantages to beat other sneakerheads and buy limited-edition Nike sneakers at retail price.
What is The Shit Bot?
The Shit Bot is a computer program that helps automates the process of buying sneakers from Nike sites. However, they are useful only when a release is a limited-edition release, and there is a high demand for it. There is no denying that computer bots are fast and can walk through the checkout process much faster than a human can, and as such, a computer bot like The Shit Bot will help you nuke any Nike release.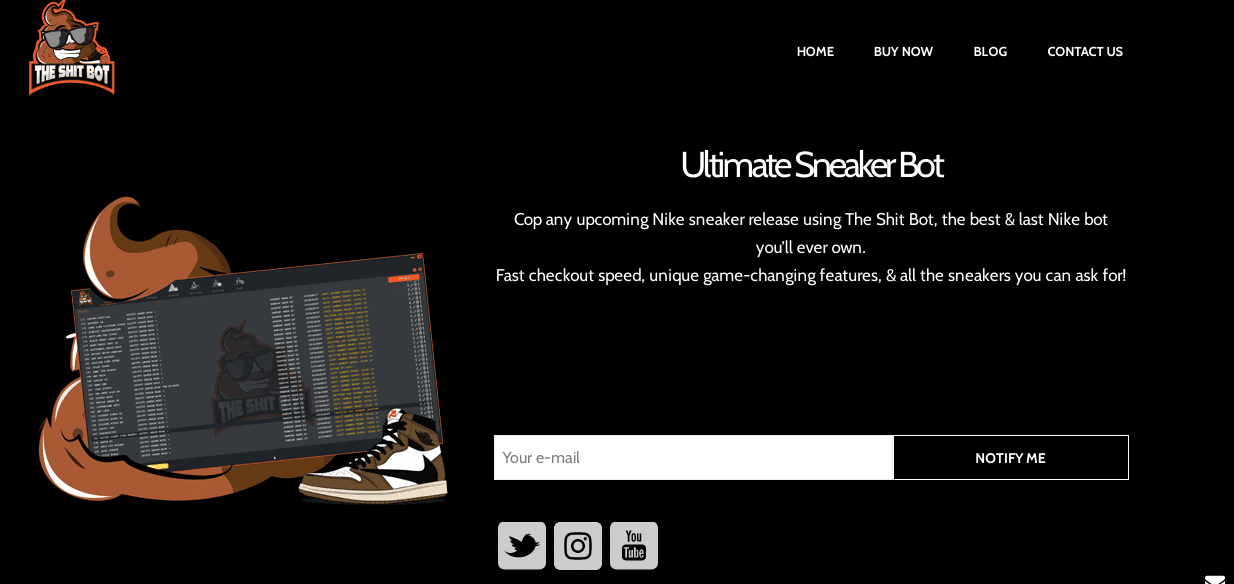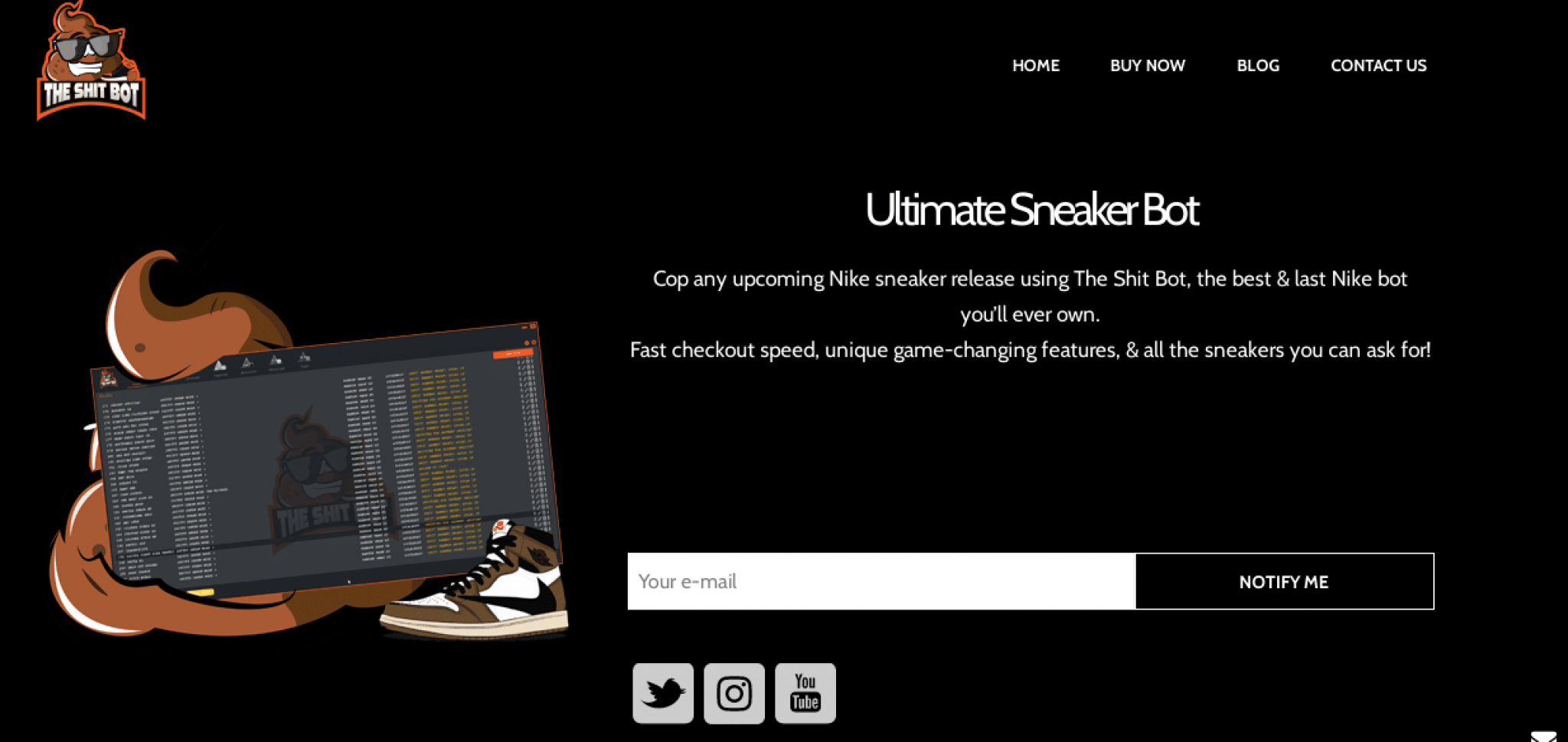 The Shit Bot is arguably one of the best Nike bots in the market and comes with a lot of premium features. Aside from the fact that it is very fast and undetectable, it also has other features such as a Nike account checker, sensor harvester Akamai, exclusive access checker, and a good number of other features. However, this bot is on top of the shelf when the price is being considered.
How Does It Work?
You might be wondering how The Shit Bot works if you are not a developer. But for developers, The Shit Bot is nothing more than an automation bot. All it does is to replicate the same process you will take when manually buying the same Nike sneakers from the Nike websites – it does this by consuming replicating HTTP requests our browsers send. However, it does much more than we can do – it is fast, can evade detection as a bot, and also have some other in-house systems to increase your chances of succeeding. The Shit Bot actually comes with two components – front-end and backend.
The backend takes care of all the functionality, and it is actually the most important. The front-end is the part of the bot we can see and interact with directly, and this is the User Interface. While the backend is complex and does a lot of things, these complexities have been hidden with the simple User Interface we interact with. To learn more about how the bot works and how to make use of it, check out the video featured below.
The Shit Bot Features
The Shit Bot is a premium bot that only those with a good budget can afford, and this is not without reason – it works perfectly. Let take a look at some of the features that make this bot a choice among sneakerheads.
Supports All Nike Region
One thing you will come to like about The Shit Bot is that it has support for all Nike sites, and you will agree with me that it is not that easy to keep a tab on all sites even though they have a lot of similarities. The bot has support for over 40 Nike regions around the world.
Mass Creating and Editing Tasks
There is a high chance that you are not paying for a sneaker bot to cop only a pair, and if you are, then I am sorry – The Shit Bot is not for you as its price will scare you. It is for resellers and can help them cop many pairs. For this, it has support for mass creating tasks and even editing them in bulk. This makes the whole process easier for you.
Account Checker Support
With this tool, you can verify if the username and password for your Nike account are correct. It also has support for checking mobile verification. Another account checker feature is its support for exclusive access checker as not all accounts have access to some releases. This has you streamline processes and avoid wasting time on accounts that have not been verified or do not have access rights.
Pricing
I must confess, The Shit Bot is an expensive bot developed for only premium users. While other bots are sold out easily, The Shit Bot is not. The price tag on this bot is $9900 for a year. Of course, this is not the real price, just for placeholding. When you enter the discount code they give for group buys and other methods of restocks. The fact that its subscription is yearly also tells you that it is the bot for serious marketers and not sneakerheads looking to buy just a pair.
Become a The Shit Bot User Today
If you can afford the price tag on The Shit Bot, then head over to the Buy Now Page on the Shit Bot website and make an order for the bot to start using their bots – it is that easy.