When it comes to having diversity in proxies provided, Stormproxies is a king as it has some of the most specialized proxy packages in the market. It is one of the best residential proxy providers when affordability is of concerned.
Stormproxies – an Overview
When pricing is a major challenge, you'll realize how being cheap is not really a bad word and does not mean inferior. Stormproxies is a proxy provider that caters for the need of small Internet marketers without a huge budget to go for the big players like Luminati and Oxylabs. Very interesting is the fact that this proxy provider is unique. It has a good number of specialized proxies for specific social media sites, sneaker copping, and ticketing. For SEO purposes, their residential proxies are the best. They do not place restrictions on the consumable bandwidth you can use and as such, your subscription comes with unlimited bandwidth.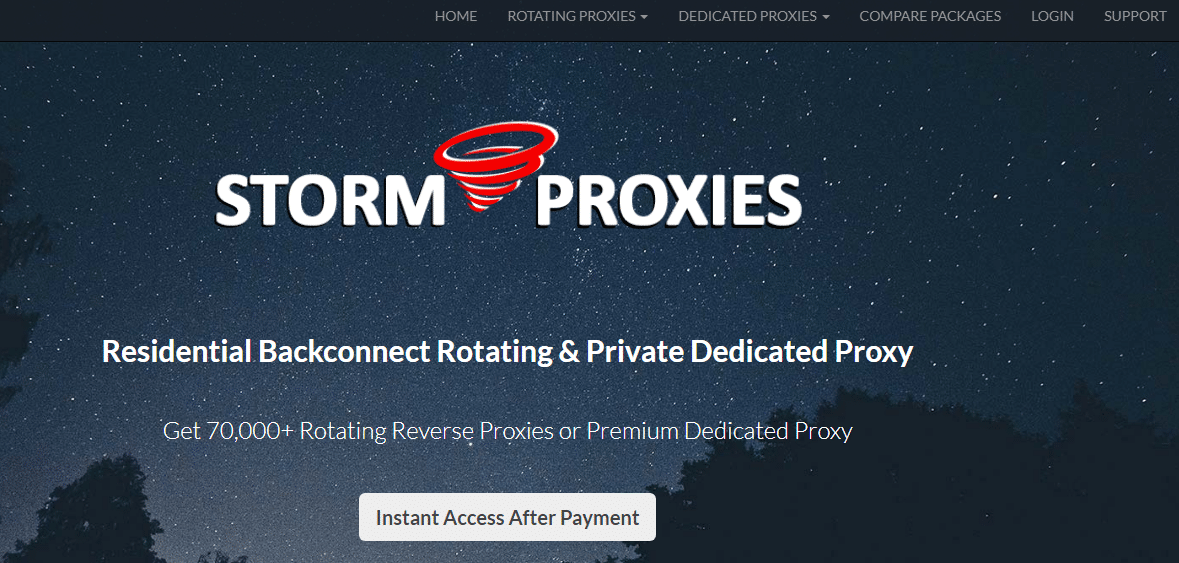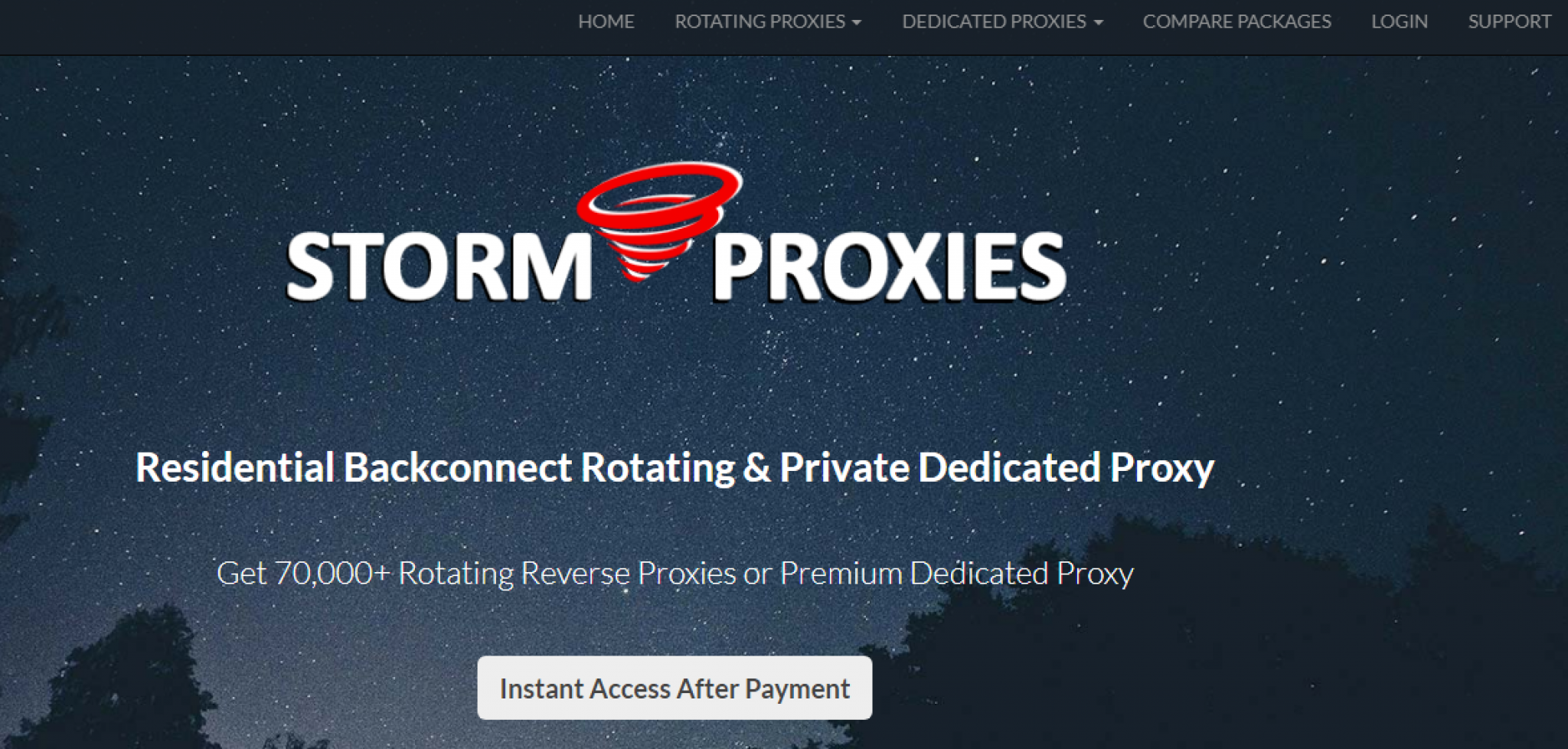 However, while your connection is unmetered, the number of threads allowed is limited 40 to 150, depending on the package you subscribe to. Even though they stated that they do have worldwide coverage, a good number of their proxies are US proxies, and in fact, the US and EU region is their major coverage area. They are also slightly limited by the number of residential proxies they have in their pool – about 70,000 IPs.
Major Features of Stormproxies
Stormproxies proxies work – thanks to a good number of features that come with it. Let take a look at some of them below.
Session Control
Do you need to keep a persistent session using the same IP or appear to the websites you visit as a new user for every request you make? Whichever you choose, Stormproxies have you covered. For their backconnect proxies, each of the plans comes with 3 types of proxies. High rotating proxies that change IPs per request, proxies that change IP address after 5 minutes, and those that change after 3 minutes. This makes their proxies not only suitable for SEO, but for other activities that require a persistent session.
Specializes Packages
One of the greatest strengths of Stormproxies is that it has special proxies for special use cases. Aside from having general backconnect proxies and HTTP proxies for surfing the Internet, they also provide proxies specifically for use cases that their general proxies aren't compatible with. They have proxies specifically engineered for social media management, some for sneaker copping, while others are for ticketing. This diversity in proxies provided, make them a special provider.
Pricing
As there are different proxies, each having a particular application, so is their pricing, and as such, trying to discuss its different pricing will confuse readers. However, just know that they are one of the cheapest providers. They are also known for not offering a free trial option for intending customers. However, they do have a sound refund policy to help you get back your money within 2 days if you are not satisfied with their service.
Buy Stormproxies Proxies
For affordable proxies that work, go to the Stormproxies website and make a purchase. You'll get access to your proxies instantly.