Do you want to cop and resell sneaker products but wondering where to start? If you don't know where to start, you can visit Soleus which is good in sneaker copping and reselling orientation.
Soleus.io – an Overview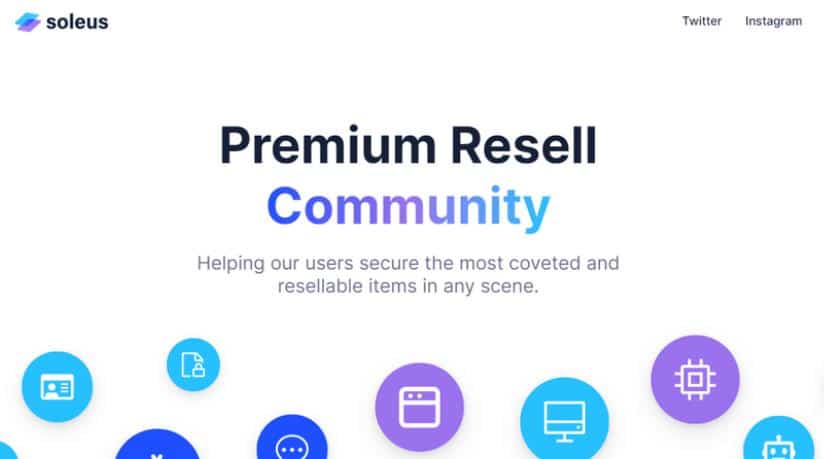 The following are some properties that make you learn about reselling and copping.
It Has a School
In soleus school, you are taken through a curriculum that deals with a sneaker reselling. This curriculum may cover subjects like sneaker proxies, purchasing bots, reselling strategies, and creating online shoe stores.
There Are Teachers
If there is a school, you can't fail to find teachers. That is the same case with Soleus, which has at least 25 experienced teachers. These teachers train you adequately on different topics of the curriculum. Also, these teachers have a combined reselling experience of fifty years.
Guides
For a more accessible training scheme, Soleus treats you with a reselling guide. This guide provides in-depth content and information about the topics like bots, sneaker proxies, or setting up a website.
Video or Voice Setups
Apart from guides, Soleus has video tutorials to help you set up reselling tools like bots. The main focus is on expert resellers who tutors about the reselling topic.
Chats
It is not all about sneaker business, but Soleus keeps its members entertained with a chatting platform. Just like social media sites, this platform lets your link with its over 2000 members and chat about life, hobbies, and other exciting topics.
Takeaways
There is always something good for Soleus' members because it gives away free proxies, bots, and other reselling tools. That will help you to start your reselling exercise after undergoing training.
Responsive Customer Support
If you have a query or a question about Sneaker proxy's services, you may consult Soleus' customer support. This team has professional people who address your issue within a short time. You can contact this team especially using a private ticket or Twitter.