Soleslayer is the ultimate AIO bot developed for the group of sites that makes up the Footsites platform. The bot is the ultimate recipe for success as far copping from these Footsites is concerned. It features a flawless performance and has recorded a great level of success.
What is Soleslayer?
Soleslayer is a Windows-based bot that automates the process of buying limited-edition high on-demand sneakers from Footsites. For the uninitiated, Footsites is the name used for sites such as Footlocker, EastBay, Footaction, Champs Sports, and their associated regional sites. This bot was developed by Teamslayer to carter for the sneaker lovers with interest in copping from these sites.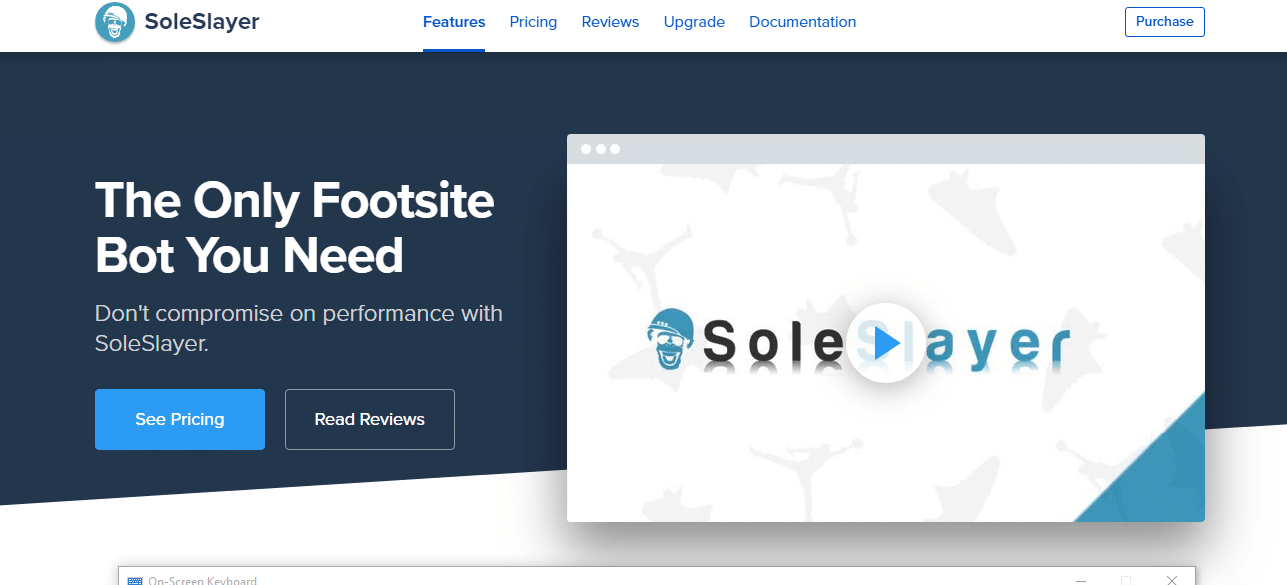 The bot is a successful one. With over 100,000 sneakers checked out, Soleslayer is a force to reckon with. It is easy to use, give you total control over how and when you use the bot, and yes – it supports copping of multiple pairs. With Soleslayer, you've got all you need to cop your favorite sneakers at retail prices.
How Does It Work?
You have to install Soleslayer for it to work for you. If you are using Windows operating system, you can simply install it and provide your license details. For Mac users, they need to install the bot on a VPS for it to work for them. The bot comes with a Graphic User Interface meant for you to use as a control for the bot's backend. The backend takes care of the purchase process. To learn how to use this bot, watch the video below.
Soleslayer Features
Soleslayer is an advanced bot with sophisticated features that make it suitable for copping from Footsites without much risk. What are the features? Easy of usage, captcha solver, guest checkout, proxy support, and many more. This section of the article will discuss a few of these.
Avoid Detection and Ban
Sneakers are becoming smarter in their fight against bots, and Footsites aren't left out in the fight. These sites have developed some indicators that define bot traffic and real human traffic, and if traffic looks like it originates from a bot, it is treated as such.  To avoid detection, Soleslayer comes with some features including the use of proxies. It also tries to mimic human behavior as much as possible.
Captchas Solver
If you plan using a bot for your copping gaming, then be ready to solve captchas and let face it; they can slow you down to the point that frustration starts to set in. However, with bots like Soleslayer, solving captchas becomes easy because of its instant captcha solver that incorporates the use of multiple tabs.
Scheduler
With Soleslayer, you do not have to be close to your computer at the time of drop. The bot comes with a timer that you can use to schedule when the bot should be launched, and cop on your behave.
Pricing
Soleslayer is not subscription-based. You pay ones and enjoy the bot for its lifetime. They have an array of plan with their smallest plan priced at $149. This plan comes with basic support and allows you to add 5 tasks. You can always upgrade to a higher plan when you choose to.
Join the Soleslayer Community
Soleslayer has over 6,000 users. You can be part of them, too, and enjoy the benefit of not buying your favorite sneakers at resale. Visit the Teamslayer website and make your order now.