If you are looking for a residential proxy provider you can trust for your sneaker copping exercise, then Slash Proxies is one of the providers you can trust. Learn more about this unpopular yet reliable proxy provider below.
Slash Proxies – an Overview
Slash Proxies is a proxy provider with its focus on the sneaker copping market. With residential proxies from Slash Proxies, your chances of copping more limited-edition sneakers are increased. It might interest you to know that Slash Proxies have specific proxy pools for specific sites, giving you the rest of mind that you are using the right proxies for the job. You also do not have to worry about anti-bot systems as they have all it takes to evade them. One good thing you will come to like about Slash Proxies is that you can actually subscribe for a longer period – 60 days or even non-expiry.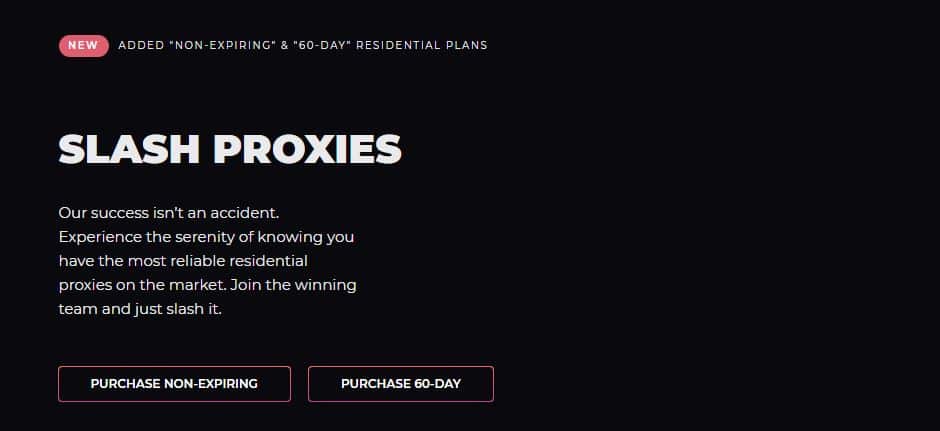 If you have been checking out success stories of sneaker coppers on Twitter, you will discover that Slash Proxies handle is being tagged a lot. The success story is not by accident. Slash Proxies is actually a reseller of Smartproxy proxies but have it specialized in making them efficient for sneaker copping. It remains one of the best proxy provider in the sneaker copping market. To buy proxies from them, visit the Slash Proxies website today and make a purchase. The proxies would be delivered to your dashboard instantly.