Are you a beginner sneaker copper looking for a bot that is not complicated and comes with a simple UI? Slap IO is a new kid in the block. It was made for Supreme sites and has shown early signs of becoming a beast in the future.
What is Slap IO?
If you are like me, you will always be looking for ways to better your copping game, and that was what led me to discover Slap IO. The bot was made specifically for Supreme platforms. Even though the bot is new in the industry, it has helped a lot of sneakerheads and resellers cop more pairs than they expect. The question now is – can it compete against the already existing ones and dislodge them? Time will tell, but if you ask me, the sky is wide enough for all the birds to fly.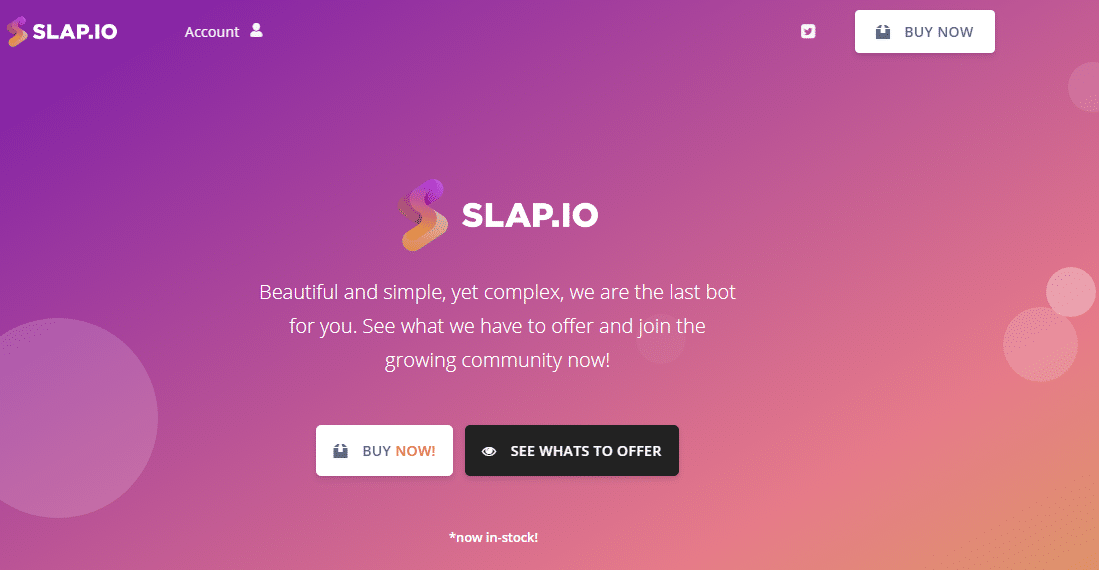 What I liked most about Slap IO is the fact that it is beginner-friendly. In fact, I am yet to personally use one that's as easy to use as Slap IO. The User Interface is intuitive, sleek, clean, and simple. However, this does not in any way define its functionality – Slap IO is a powerful sneaker bot. The bot comes handy during the general Supreme releases. If you are looking for a bot you can use, then I will suggest Slap IO to you.
How Does It Work?
The working mechanism of Slap IO is very easy. It does nothing more than to automate your actions on Supreme sites. It consumes the web APIs and sends requests to Supreme web servers on your behave. they are undetectable and comes with technique to prevent Supreme from detecting them. The bot comes with a backend that does all these. For you to control the backend, it comes with a User Interface, which I stated above that it is intuitive and easy to use.
Slap OI Features
Even though Slap IO looks simple, that does not mean it is actually a simple tool. It performs some complicated tasks to get you ahead of the game. This is because of some of its features. This part of the article will discuss some of these features.
Very Easy to Use
While you might not see its ease of usage as a big deal, if you have made use of a complicated sneaker bot, you will know that it deserves some accolades. Using Slap IO is fluid; many of the things are done for you. You only have to set up few things and let it do its work.
Multithread Support
Slap IO provides multithread support. What this does is that it gives the bot the ability to run tasks concurrently. With this, you can add a good number of tasks, and the bot will run them all at ones. It also does this at a fast speed.
Captchas Solver
Slap IO comes with a captchas solver that makes solving captchas easy. It does not have the capability to stop their occurrence, but at least, solving them is made easy.
Pricing
Slap IO strives on the one-time payment model. It cost $100 to buy the license for this bot.
Join the Slap IO Community
If you are interested in buying this bot, head over to the Slap OI website and make a purchase today to start enjoying an easy copping experience.