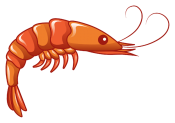 If you're still queuing at sneaker stores in the hope of buying on-demand footwear or apparel, know this… It's not going to happen in a thousand years. Shoe bots have taken over the purchase of sneakers and other hype items today. What you need is botting software that can help you bypass queues and beat the competition if you're ever going to get your hands on any of those coveted footwear brands. Shrimp AIO is just that bot that can help you get the job done.
What is Shrimp AIO?
Shrimp AIO is a botting computer program that automates checkouts of all your favorite sneakers from online stores. The bot comes with some compelling features to give the user the best copping experience. It was recently re-coded with some awesome features to make it more beginner-friendly. Also worth mentioning is that the bot has an inbuilt captcha solver algorithm. That makes for an even faster checkout experience.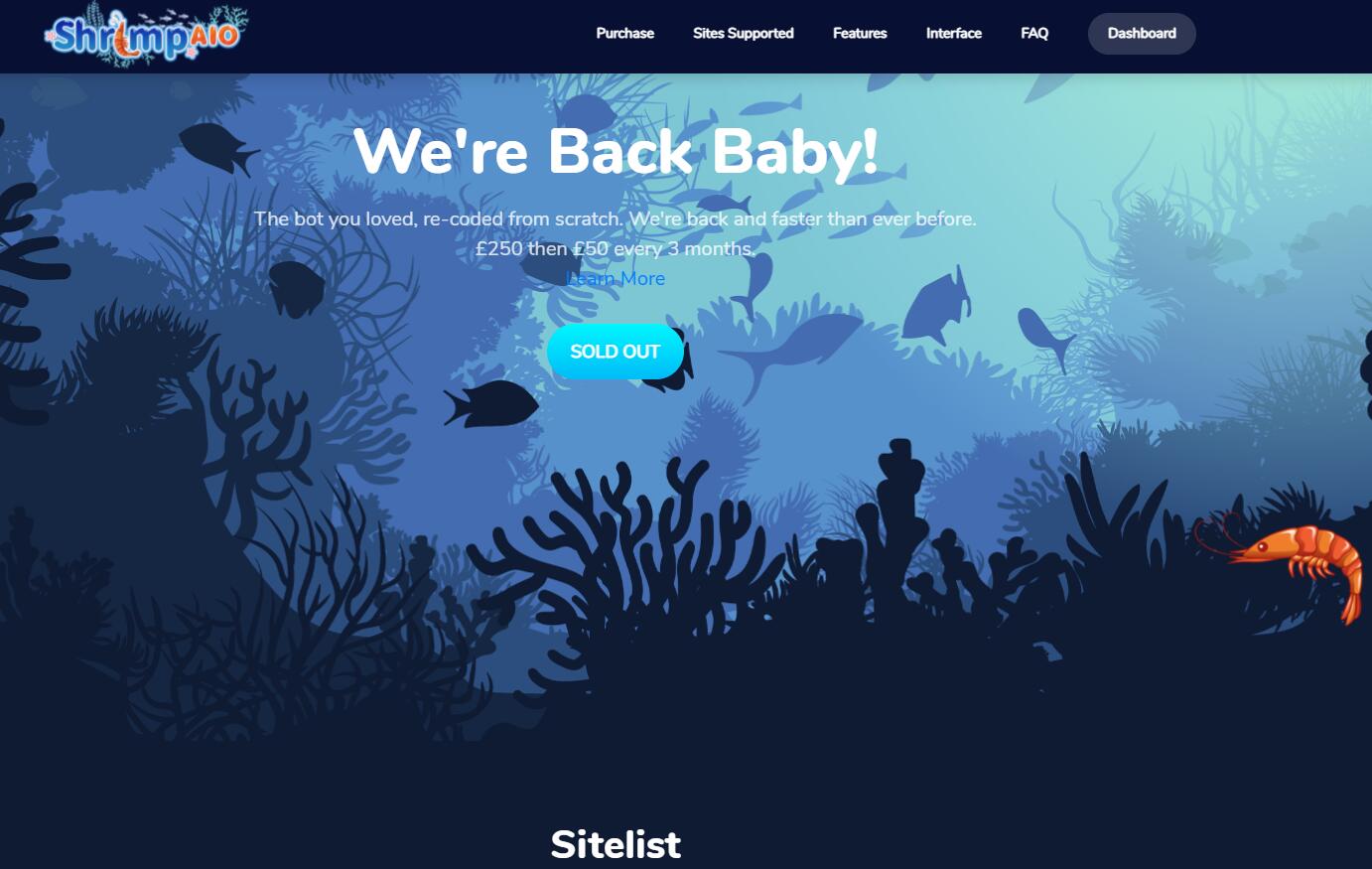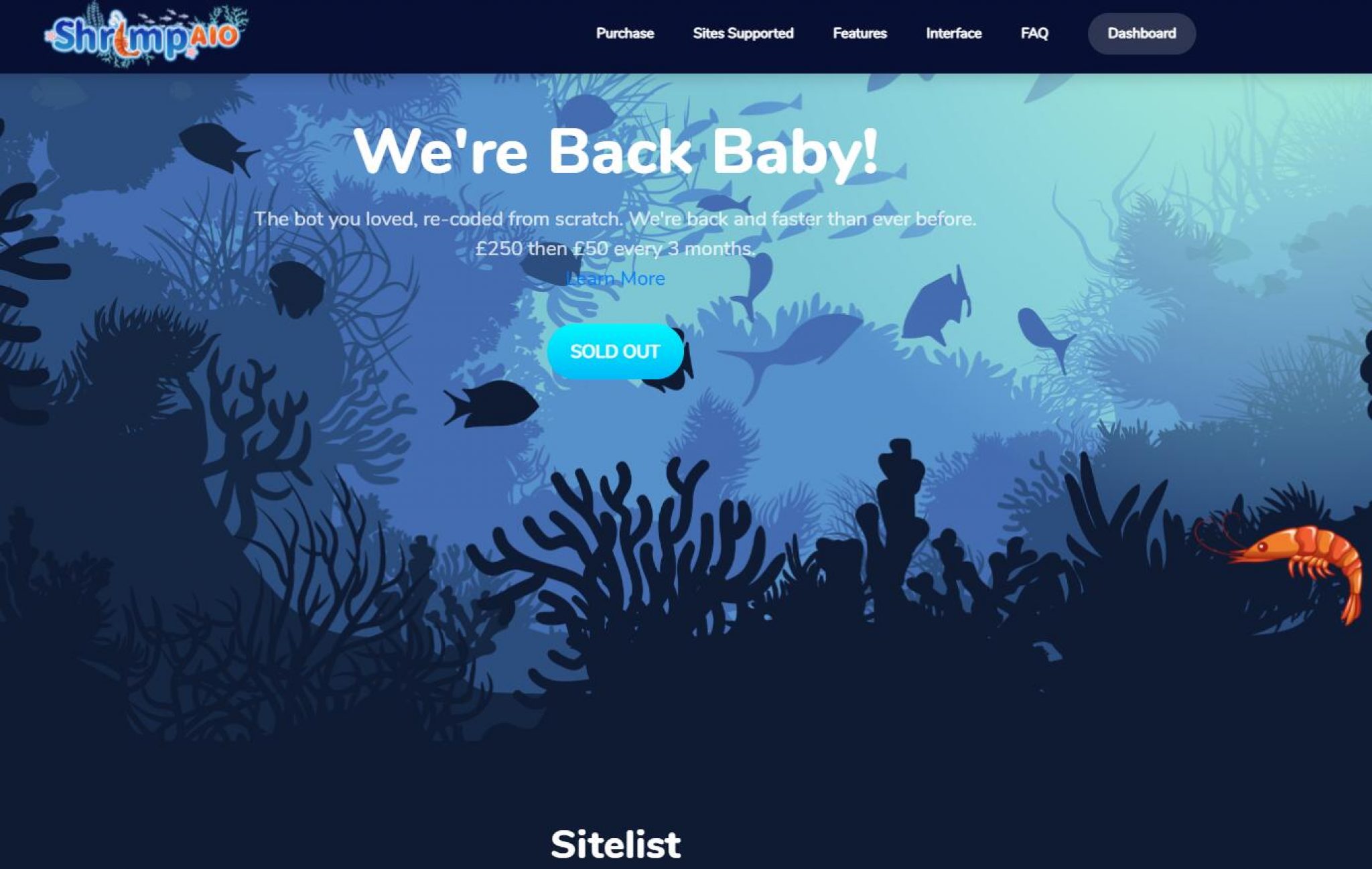 And did I mention that they recently updated the bot with features capable of copping even hard-to-bot sites like Adidas and Nike? Oh yes, they did. Now you can comfortably cop sneakers and other on-demand items from just about any leading online store. The bot is compatible with Windows, Mac, and Linux operating systems. Versions for other operating systems are yet to hit the market.
Compared to most top botting software, Shrimp is cheaper in terms of the initial price and renewal charges. Currently, it is retailing at a one-off price of $250 and a monthly renewable fee of $50.
How Shrimp AIO Bot Works
To start copping those limited edition sneakers, proceed as follows:
Access the discord and then log in to your account.
Use your bot key to access the dashboard.
On the dashboard, create your tasks, profiles, and proxies.
Once you have all that set and ready, you can then let the bot check out all your selected products.
Shrimp AIO Features
· Intelligent CLI- based user interface
The CLI-based user interface makes for faster creation and execution of tasks. In addition, CLI-based UI is very beginner-friendly.
Most of the top sneaker sites have implemented anti-botting algorithms making it very hard but not impossible to cop. It would help if you had sneaker bots with exceedingly powerful features to get it done. Luckily, Shrimp AIO is just that bot that has features that can help you bypass anti-bot restrictions.
The sneaker bot runs on Windows, Linux, and Mac operating systems. Versions for other operating systems are coming soon.
For any help with the setup process or any other related inquiries, you can count on their professional customer support team for assistance round the clock.
· Supported sites
The Shrimp AIO bot supports several sneaker sites including, Footlocker, Supreme, Shopify, Adidas, Nike, etc.
· Restock monitoring mode
It has a blazing fast task engine that automatically tracks restock and release trends for your desired limited-edition sneakers and sends you real-time updates in the form of phone notifications. You won't ever have to worry about missing a drop.
· Residential proxies
Shrimp AIO uses residential proxies for each task to avoid anti-botting algorithms o sites like Shopify, Nike, and Adidas. That partly accounts for the bot's superior success rates.
 Social networks
For the latest updates on restocks, offers, releases, gift cards, and other related updates on limited-edition footwear, apparel, and other hype products, check out their Twitter handle, Shrimp AIO Twitter.
Get started with Shrimp AIO Bot today.
Whether you're a seasoned botter, sneakerhead, reseller, or a beginner just starting, Shrimp AIO gives that competitive edge necessary to secure your dream sneakers effortlessly.