Are you interested in the QBot AIO bot? Then keep reading as this page will be used to discuss an overview of the bot that has become one of the favorites among sneakerheads.
What is the QBot AIO?
QBot AIO is one of the sneaker copping bot with support for a good number of sneaker sites, including Shopify sites and Footsites. Sneaker copping bots are computer programs written to automate the process of buying limited-edition high on-demand sneakers. They came into existence as a result of the need to beat the competition that arises as a result of the limited number of sneakers in such releases. They give users the speed competitive advantages and allow them to cop more than a pair.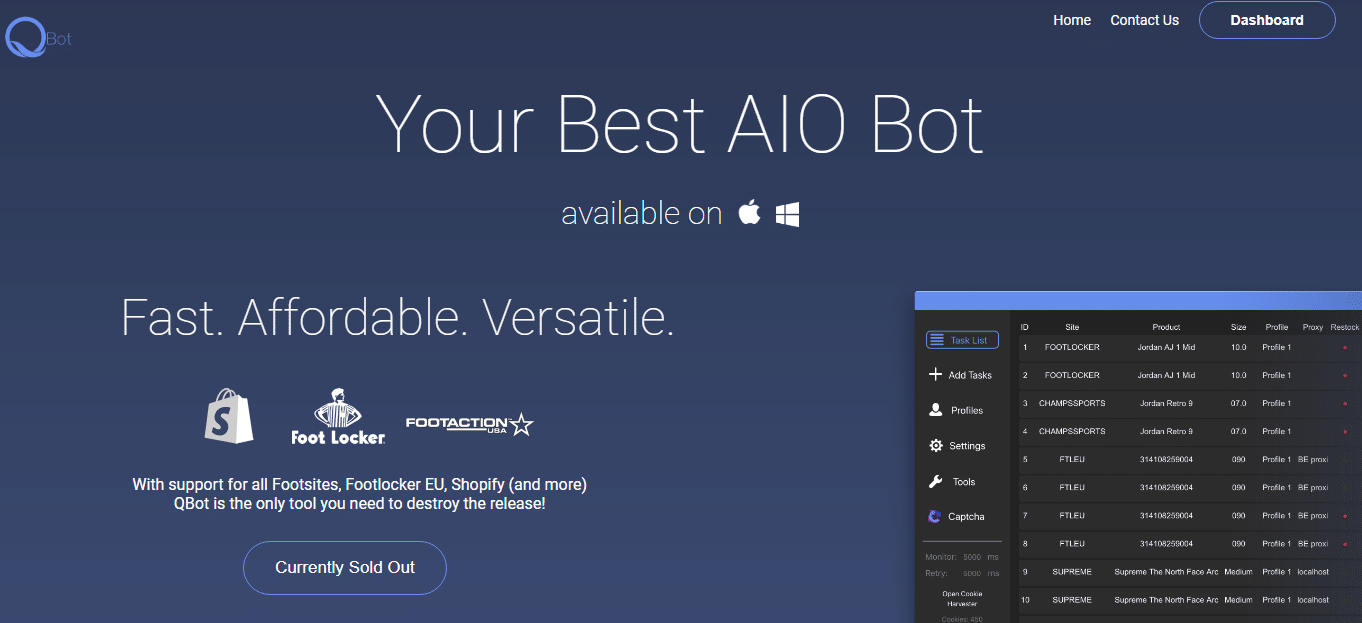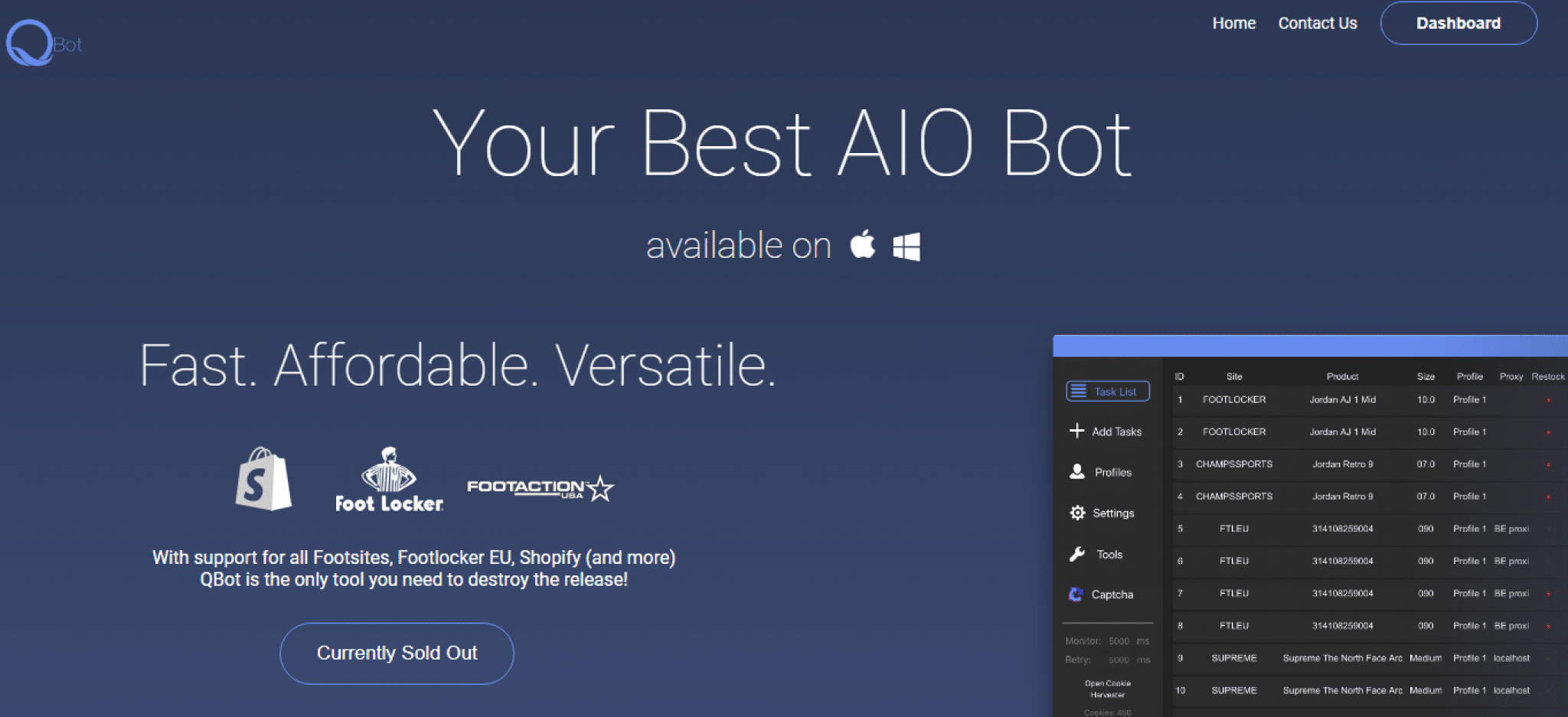 The QBot AIO is a desktop-based tool that you have to install on your computer before using it. The bot is associated with being affordable, versatile, and fast. The bot has performed excellently well in a good number of release – and has helped a good number of sneaker resellers make huge profits. You can check the QBot AIO bot Twitter handle (@QBotaio) for their success stories.
How Does It Work?
QBot AIO has a simple working mechanism. It is nothing more than an automation bot that automates ones' actions online – in this case, buying sneakers from Shopify and Footsites. Just like every other sneaker bots, it does not just do it; it will have to do it in an undetectable manner as sneaker bots are not allowed on sneaker sites as they give undue advantages to users to buy more pair while depriving others the opportunity to buy. The QBot AIO comes with two major components – a front-end and backend. The front-end is the user interface and what you will interact with. the backend is the logic and holds the main functionality of the code and is hidden from you.
The QBot AIO bot has a simple user interface to make using of the bot easy for non-technical users. For you to use the bot, all that's required of you is to add accounts on the supported tasks, and proxies, and copping tasks – it is that easy. To learn more about how to use the QBot AIO bot, watch the video featured below.
QBot AIO Features
This section will list out a few of the major features of the QBot AIO bot.
Supports Many Sites
QBots AIO is an All in One Bot. It has support for Footsites and Shopify sites. Footsites is a group of sneaker sites with the likes of FootAction and FootLocker. There are a good number of Shopify sneaker sites, including Bapes US, Undefeated, Concepts, Bdgastore, Kith, Nice Kicks, and BB Brands, among others.
Comes with Anti-bot Support
One thing you will come to like about this bot is that it is anti-bot ready and have systems in place to remain undetectable. This bot has support for proxies, but you will have to add the proxies yourself. I will advise you to use datacenter proxies as they work for most f the sites supported by this bot. This bot even has built-in support for Captcha solving.
Multiplatform Support
The sneaker bot industry favors Windows as most of the bots are only available for the Windows OS. However, this bot has support for both Windows and Mac. However, you will most likely do better by hosting the bot on a server for better speed.
Join the QBot AIO Bot Community
While this bot has proven to be a good buy, you might find it difficult to buy. This is because it is already sold, and they do not have any restocking plan. However, they do drop keys once in a while. For this reason, you will need to either buy the bot from someone who already owns it or follow QBot AIO on Twitter(@QBotaio) to know when they will be stocking or dropping keys. Visit the QBot AIO bot for more information.