If you are looking for a proxy with a massive pool of IPs, then look no further; Proxyverse will have all your needs sorted.
Proxyverse Proxies – an Overview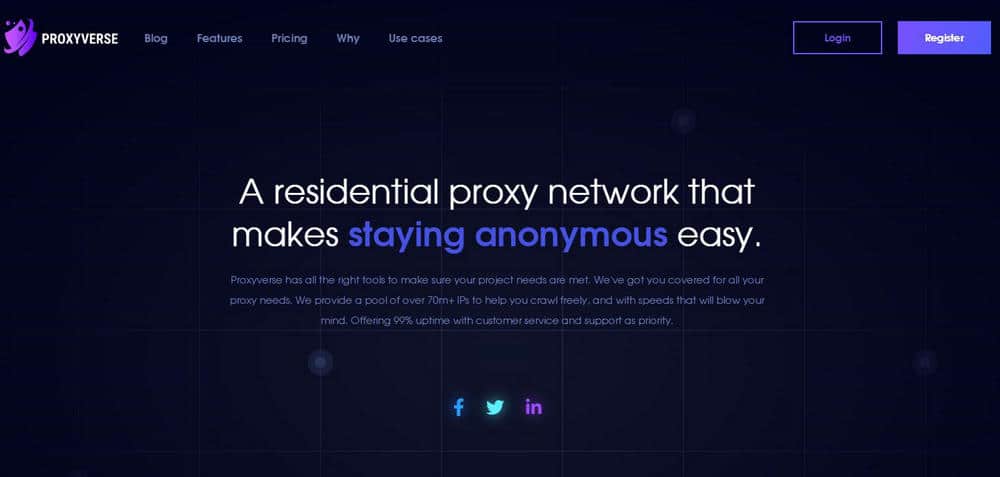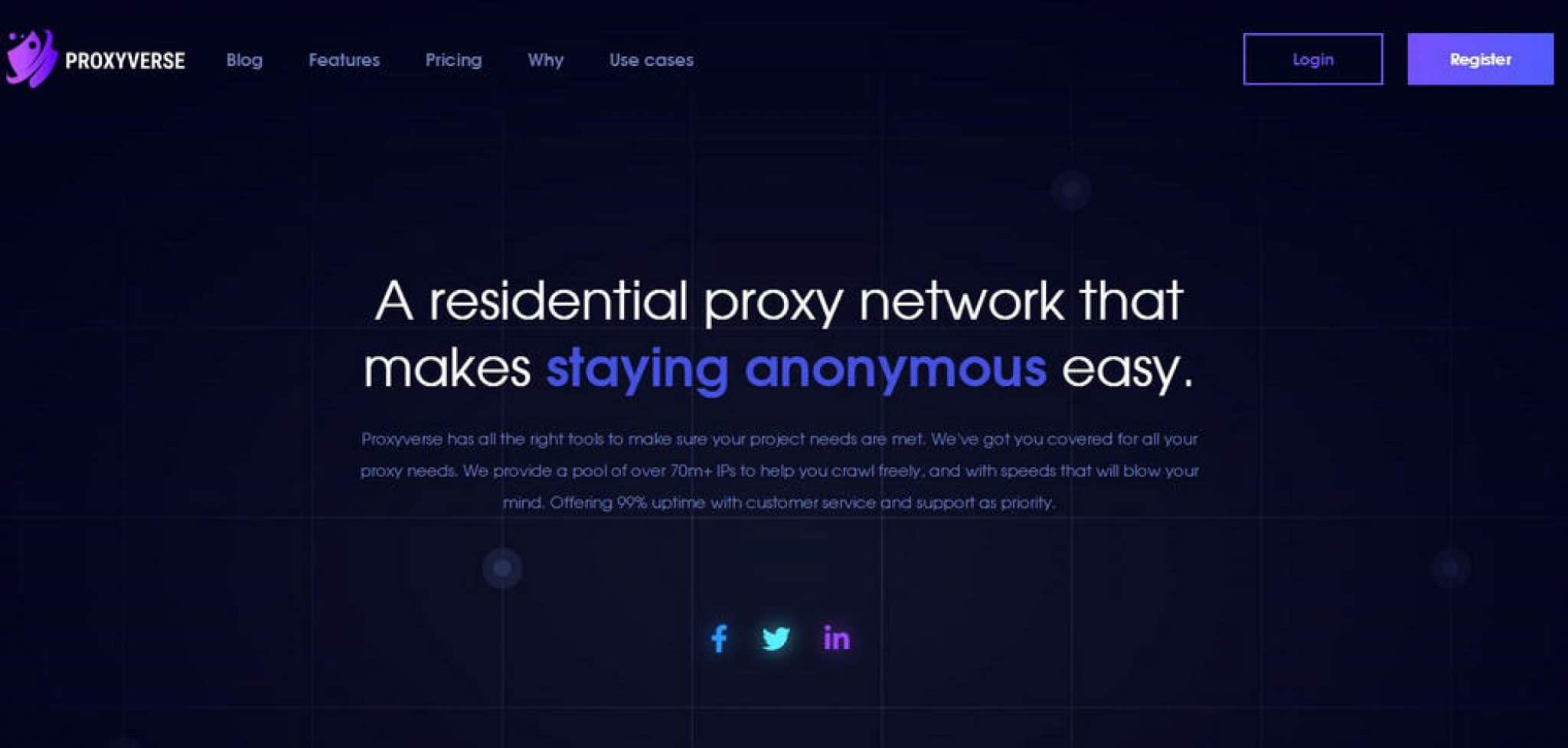 They take pride in having a pool of over 70 million IPs which give you the power to crawl freely. It is essential to have a proxy provider with reasonable speed; this is just the case for proxyverse. With their mind-blowing speed and 99% uptime, you will not regret using their services.
Apart from the high speed, they provide 24/7 customer support. This means your inquiries are sorted within the shortest time possible.
Those are not the only advantages of using Proxyverse, there are many other benefits and they include:
Geo-targeting
Generally, sneaker proxies do well in areas close to a sneaker proxy provider. Proxyverse covers more than 195 countries with over 3500 locations. This gives you the freedom to grow your business with as many IPs as you need.
Crawler
Crawler is another exciting feature courtesy of Proxyverse. It gives you crawler services that make gathering data from the internet very easy. Using their mobile and residential IPs makes web crawling and market research pretty effortless.
User-friendly platform
It would be best if you had a sneaker proxy that is easy to use and has high-quality services. That is precisely what you get with Proxyverse; their user-friendly tools on the dashboard give you an experience like no other.
You stand to benefit from rare features such as analytic stats. This shows you how the proxy is performing and more data about your account.
Instant activation
It is a good feeling to have your account activated immediately after you purchase a data plan. That is what you stand to gain from using Proxyverse; their lightning speed account activation is simply on another level.
Pricing
It's no doubt that most proxies are expensive, but this is not the case for Proxyverse. Their prices are pretty affordable and are in the form of packages. You can purchase a minimum of 5GB at $10 per GB; you also get more extensive packages at a discounted price.
What's more exciting is that every customer is entitled to a refund in line with their data usage. For example, if you use only 30% of your data, you are eligible for a 70% refund.
No data expiry
Once you have purchased your preferred data plan, you can be assured of entirely using your data. They offer a unique service of no data expiry; this ensures customers entirely use their data as purchased.
To make it even better, they have a data roll-over plan. This means that if you purchase more data with an already existing project, your remaining data will be added to your new plan.
Round the clock customer support
It can be not very pleasant to have queries and not get support from a service provider. That is why Proxyverse gives 24/7 customer support. If you have any questions, be sure to get a real-time response from their professional customer support team.
If you want to have a taste of these quality services, visit their site for more information.