If you want a proxy provider that guides you in using their service, it would help to visit the drop guide feature in ProxyHeaven.
ProxyHeaven – an Overview
Have you checked the Proxy Heaven website and did you find the drop guide tab? Once you open the drop guide, you will find various types of sneakers, including Air Jordan, Nike Dunk, and more others. The good thing with drop guide is that it has articles for each sneaker, which enlighten you on areas like:
The ratio of proxy to the task: his helps you manage the number of proxies per task. If tasks exceed the proxies, the system may cancel your orders.
The speed of your delays: if you use the proxy at normal speed, the sneaker website may suspect you and block you. Hence, it would help to use proxy delays which the Heaven Proxy's guide recommends a delay higher than 3500ms.
You should not use a similar proxy in more than one site at a time: the guide recommends one to divide the number of proxies for each application but not the whole proxy for all applications.
Do not solely depend on the datacenter: they get banned easily and you could have residential proxies as a backup.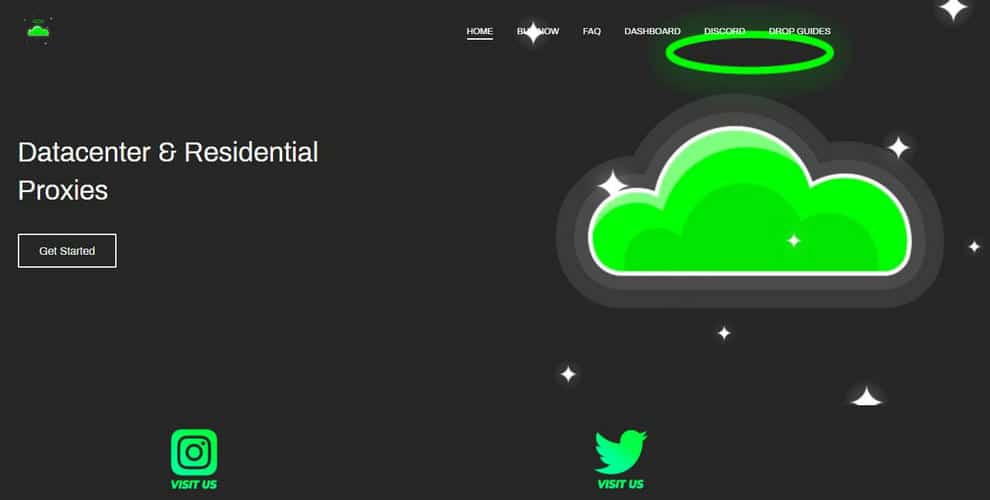 There are many guides and articles for proxy heaven. Hence, read this website for more insight. Other than that, the following are other features of Proxy Heaven.
ProxyHeaven packages
Proxy heaven has both residential and datacenter proxies, which charge their prices on these proxy types. For example, in datacenter proxies, you will find ISP packages and Captcha packages.
Residential proxies have higher demand because it has a large IP pool and covers many areas. Proxy heaven charges residential proxies at $19 for1GB. That price can go up if you decide to increase the number of proxies and bandwidth.
These residential proxies work on platforms like Adidas, Supreme, offspring, and more others. One thing that makes residential proxies effective in Shopify sites is because they are static and dynamic.
Secondly, Proxy Heaven has private datacenter proxies. The datacenter consists of five plans: ISP Datacenter VA, ISP Datacenter EU, Captcha Proxies, Consistent ISP Datacenter VA, and Subnet Consistent ISP Datacenter VA.
The datacenter is fairly expensive than residential plans because they cost around $26-$27. Unlike residential proxies, Datacenter proxies do not charge per bandwidth but rate their price per number of proxies.
Consistent network
Heaven proxies have a smooth network flow with a 99.9% uptime. That means its proxy network is reliable for time-taking tasks.
Fast Speed
If you want a fast network connection, you could use Heaven Proxies. Because of its ISP datacenter proxies, you can experience a full capacity of this proxy's speed if it is located near sneaker sites.
Reliable customer care
If you have an issue you want Heaven Proxy to address faster, you may contact them through a discord, Gmail, or Twitter. Most significantly, you could use Discord to have a chat with the support team, who are available seven days a week.