If you're looking for a sneaker proxy with dedicated IP pools, go no further than Proxydrop.
Proxydrop Proxies – An Overview
Dedicated proxies aid in copping most sneaker sites' pairs. You'll find specialized proxies for sites like Yeezy, Adidas, Nike, Supreme, and other platforms in Proxydrop. This specialized proxy originates primarily from the datacenter, where its speed is unrivaled.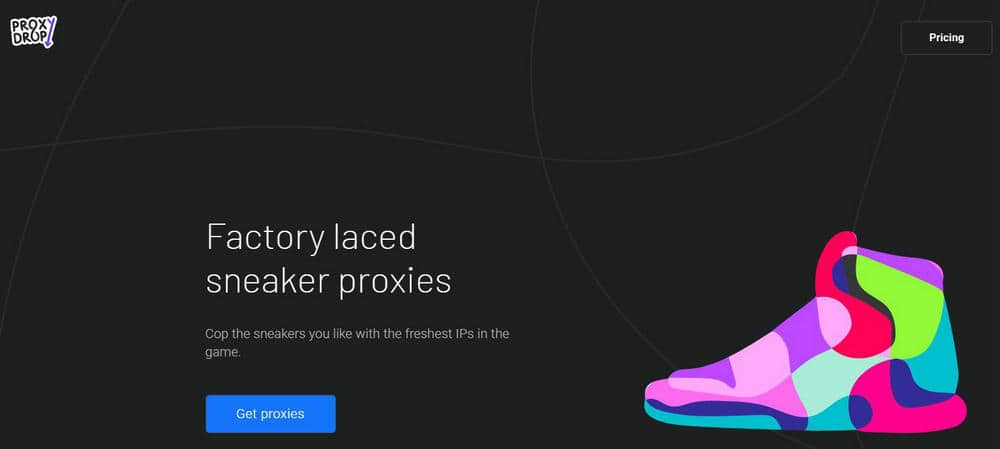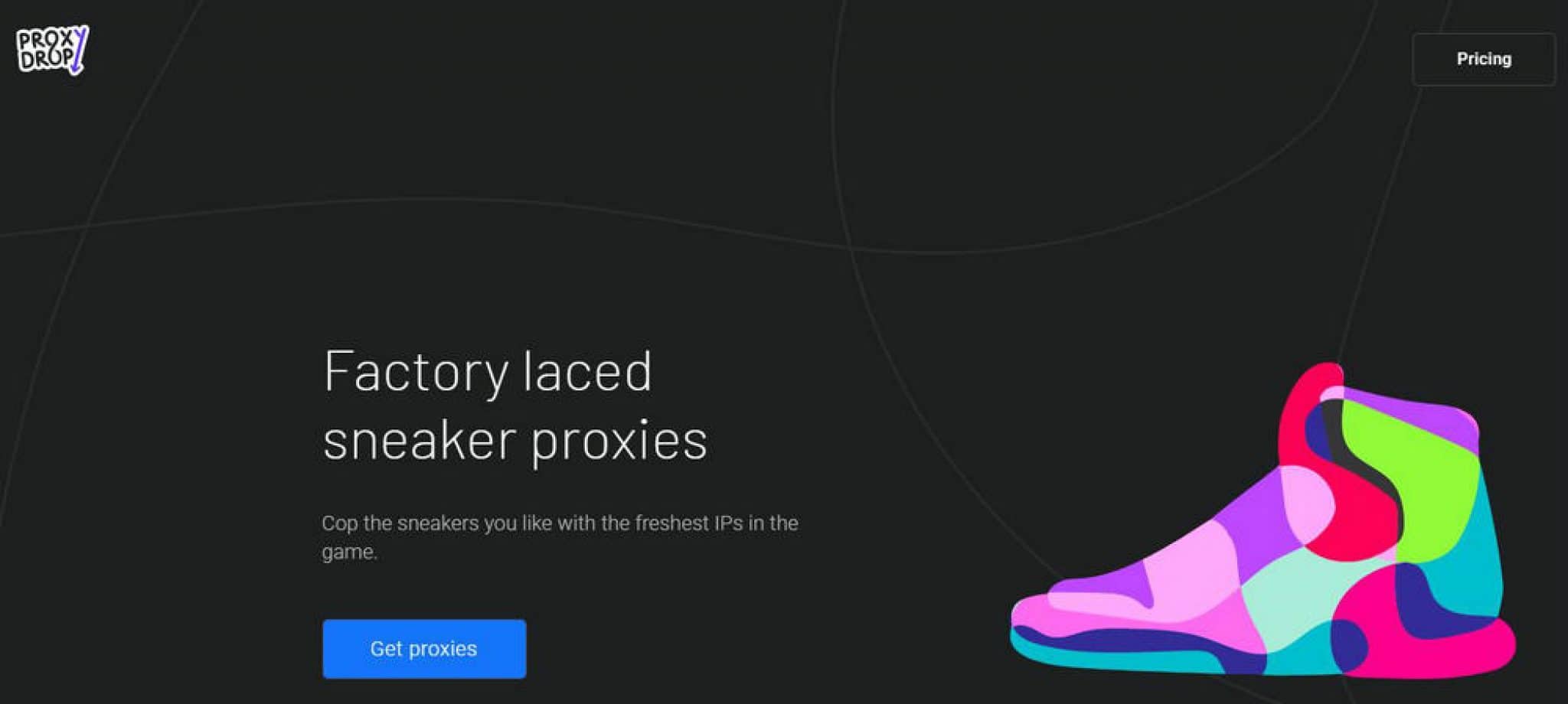 Apart from dedicated proxies, let's look at Proxydrop website features, starting with its IP Types.
Proxydrop IP types
Proxydrop offers both residential and datacenter proxies. Residential proxies are ISP-connected nodes that change or refresh when tasks are completed. Datacenter Proxies, on the other hand, are obtained via Proxydrop servers.
Proxydrop has a large pool of residential IPs from which each sneaker release edition gets a new IP. Residential proxies will get you a new IP that keeps you connected even if such sneaker sites ban and block your IP connection.
Speed and Reliability
When it comes to datacenter proxies, most sneaker platforms have dedicated proxies. That suggests that they use a proxy with a speed of around 100 GBPS or more.
Proxydrop also guarantees 99.9% uptime and unlimited bandwidth on its dedicated servers.
Authentication
Proxydrop applies username or password authentication for all proxy types, but datacenter nodes also use IP authentication.
When you register with Proxydrop, you need to provide your login or IP authentication details. The computer will then log and approve website connections using these.
Instant delivery
Unlike other proxy service providers, Proxydrop only takes a few hours to activate your account and deliver a proxy service. You only need to follow instructions for purchasing a service or creating an account.
Responsive customer
In case of questions or concerns about Proxydrop, please do not hesitate to contact them. This company offers responsive customer service and may be reached via Twitter or Discord.