If you are looking for a place where you can buy presale passwords, then the Presale Code website is the site for you.
Presale Codes – an Overview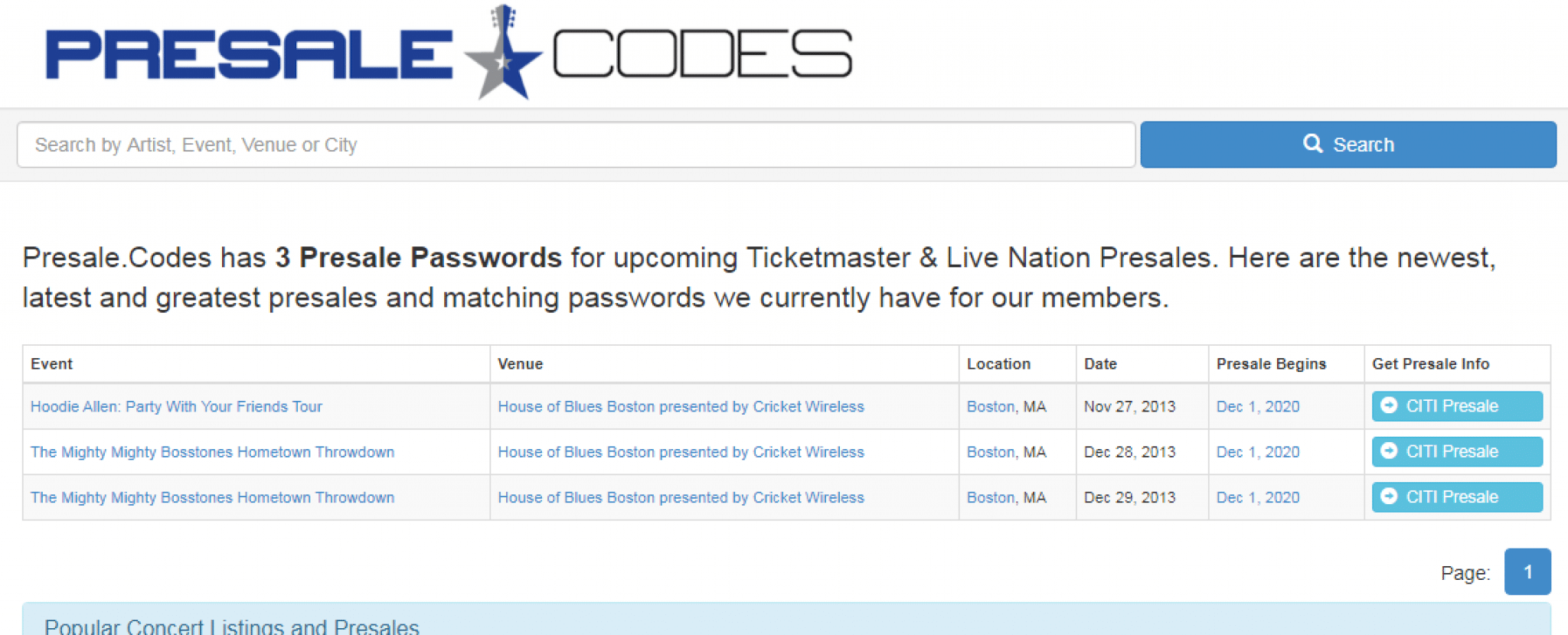 Presale Code is an ever-growing database of presale codes where users have access to presale codes for sites like TicketMaster, LiveNation, and other event sites. It is important you know that they do not sell tickets but only provide you with presale code passwords. To learn more about Presale Codes, you can visit the Presale Code website now.