In need of 4G mobile proxies? You should consider having OMGProxy. With their high IP trust score and undetectable features, they provide high-quality proxy services.
OMGProxy – an Overview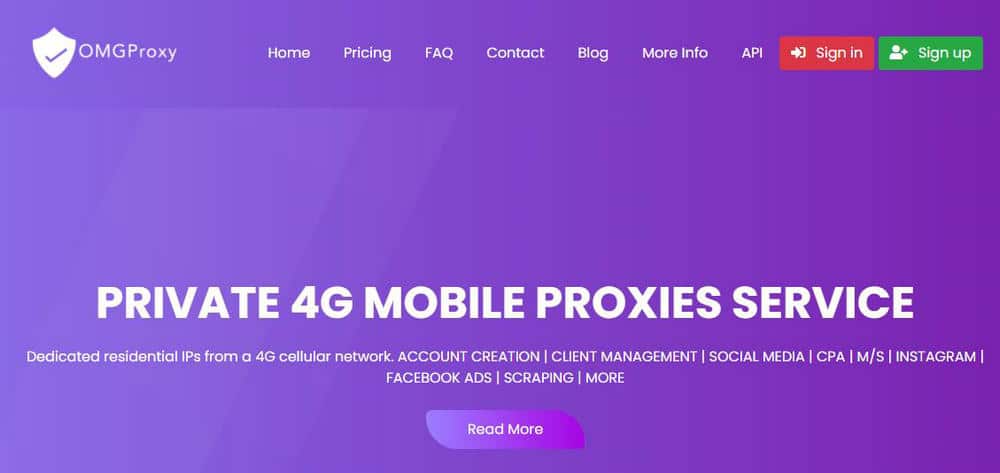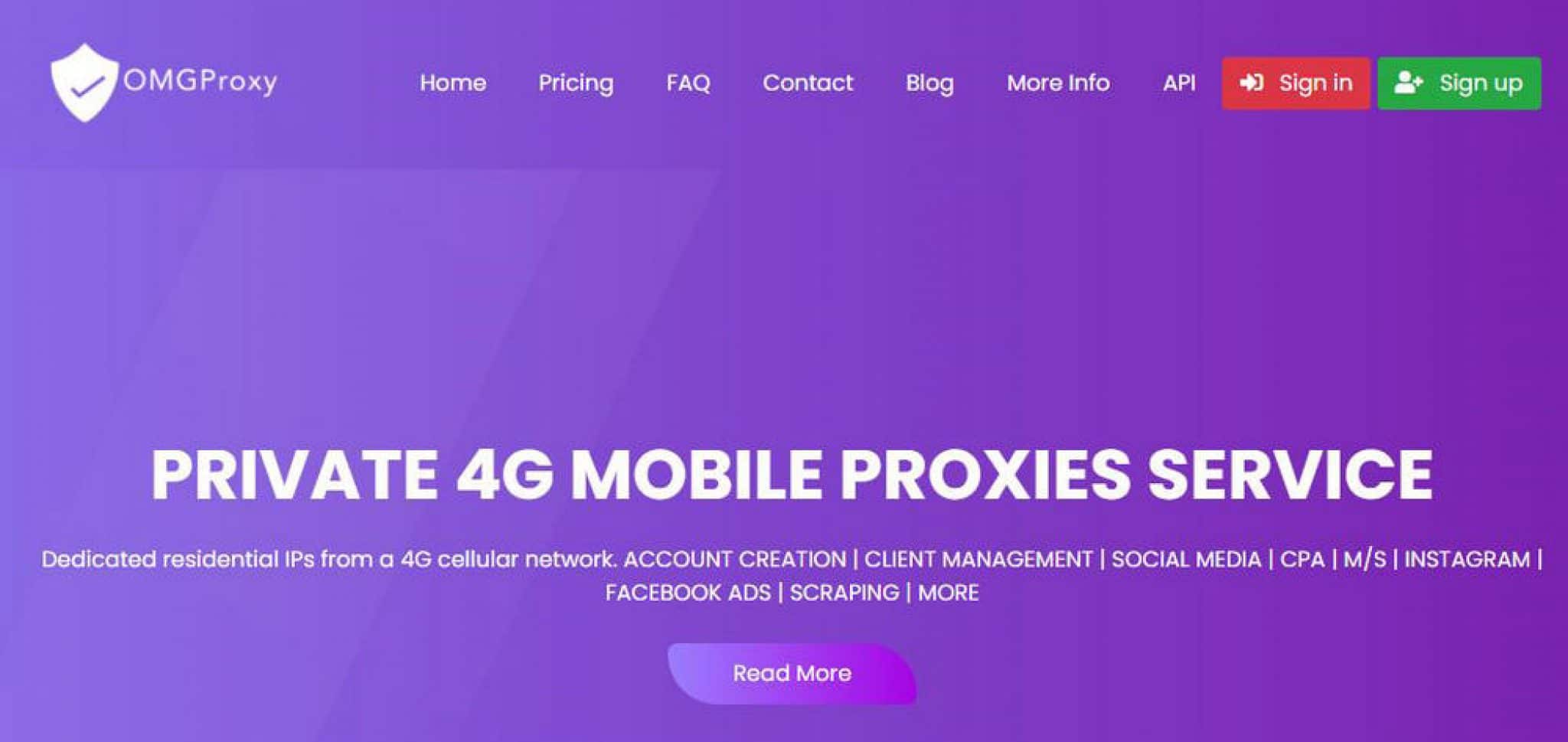 It is essential to have a proxy provider with a pool of IPs that can change on demand. OMGProxy allows you to change your IP automatically upon request. Legit users can also connect from mobile IPs and increase account trust scores.
Other than the rotational IP and DNS offered by OMGProxy, there are other features that you stand to gain from.
Unlimited Bandwidth
Having an unlimited bandwidth allows you to use the proxies within the allowed social media networks as you wish. There are no speed limitations, giving you the freedom to use data as you want. There is also no throttle; this ensures data flow is at total capacity.
Custom Rotation and 99% uptime
Being a highly efficient proxy provider, their IPs change from time to time. By default, the IP addresses change every 20 minutes. However, you are not limited to such timing; you can customize your IP rotational time to be whatever you need.
With electricity backup, OMGProxy ensures that your connection is at a 99% uptime rate even when electricity is unstable. They also have four network carriers that maintain high network coverage without inconveniencing the customer. The risk of having an IP banned stands at 0%. Therefore you will not have to worry about your IP being unmasked.
Instant Delivery
OMGProxy has no setup time to deliver; proxies are already installed in their infrastructure. This ensures instant delivery of your package as soon as you purchase. They have a straightforward and user-friendly procedure that ensures you get your account up and running within no time. This helps you navigate the website easily without any complications.
High Speed and Dedicated SIM Card
OMGProxy is a fast mobile proxies service provider; it takes pride in having high speed compared to other proxy providers in the market. It performs proxy requests with a very high rate of up to 50 Mbps. With a dedicated SIM card, you can be assured of no sharing. Your proxy is accessible only by your dedicated sim card. This improves your security and account privacy.
Pricing
OMGProxy has some of the best prices for proxy plans that you may want to purchase. With their best package going for $490/ proxy and valid for one year, you stand to gain a lot from them. You get unlimited bandwidth, a dedicated sim card, API access, custom rotational time, and instant delivery.
They offer a full money-back guarantee for all purchases made on their website. If you are not satisfied with the product you've purchased, you can get your money back without questions. However, after three days of use, you won't be able to get a refund.
Quality Customer Support
OMGProxy has one of the best customer care systems in the industry. With their round-the-clock customer support, you are guaranteed that your queries will be addressed.
If you wish to know more about OMGProxy, you can visit their site