New generation sneaker bots have changed sneaker copping as we know it. From automatic checkouts to in-time restock updates, not to mention their user-friendly GUIs perfectly suited for beginners and pros alike, success is but a routine with such shoe bots.
What's Menace AIO Bot?
Menace is a new generation sneaker bot that comes with a plethora of backend modules for the automation of checkouts from online retail stores. The bot has a multi-profile feature that allows for the creation of multiple profiles for checking out a number of limited-edition sneakers. Moreover, its customized and designated modules make for timely updates on product restocks and releases.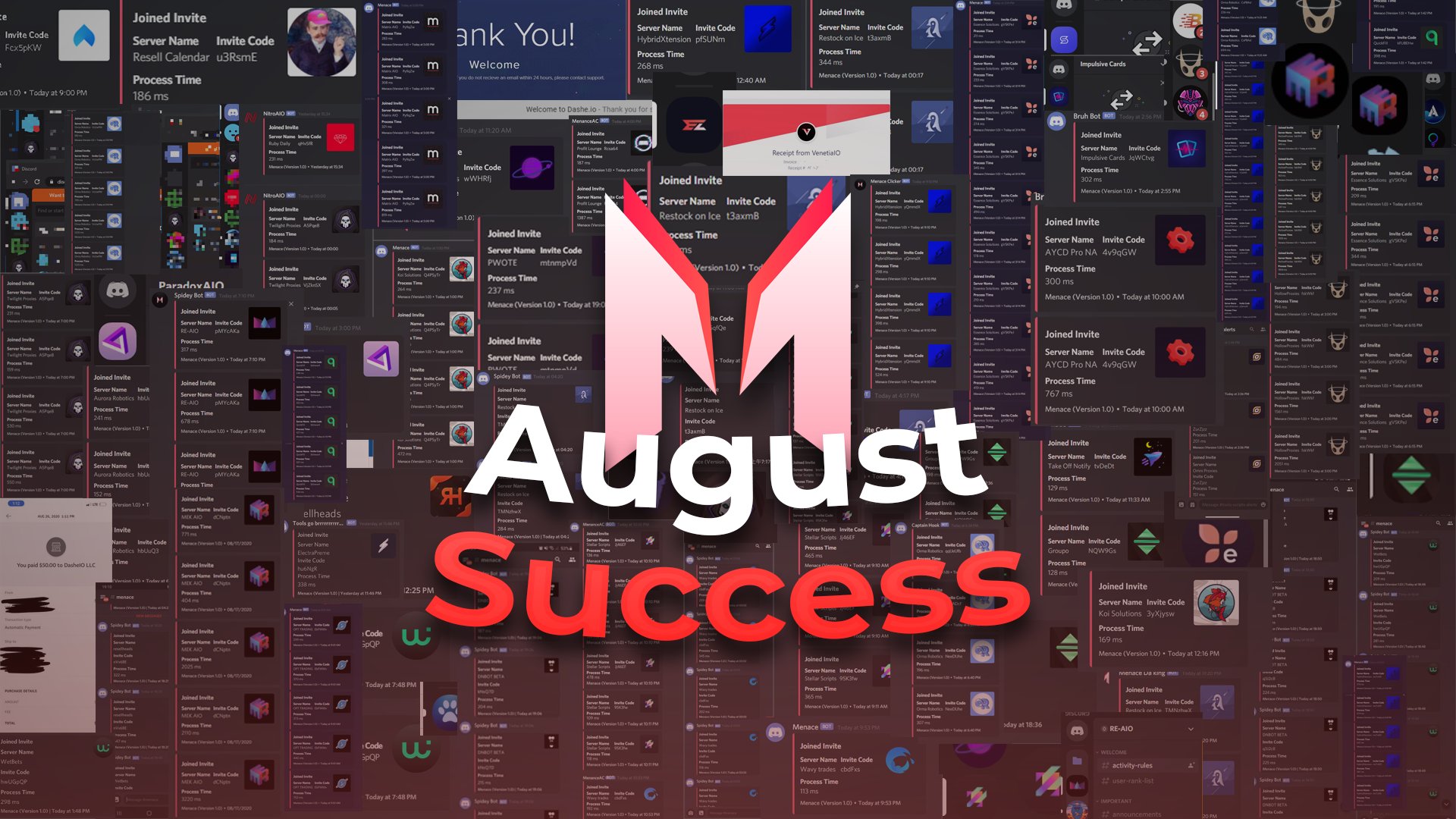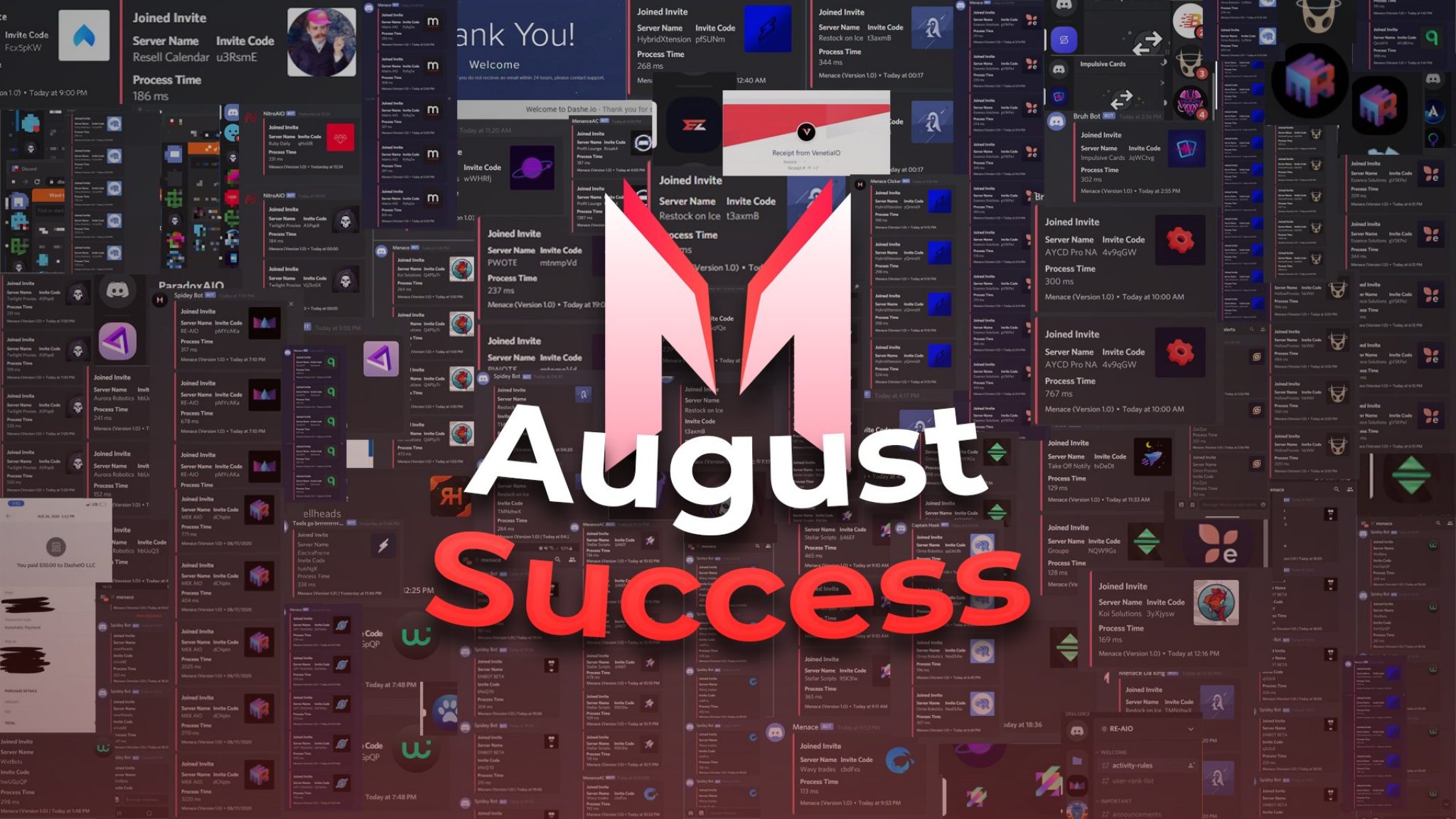 Menace AIO bot has a diligent and friendly customer support team at your service round the clock. You can count on them for help with the setup procedure or any other concerns 24/7. The bot is also very affordable, retailing for only $75 billed every 3 months.
Currently, the software is compatible with Windows and Mac operating systems only. If you have a different OS, consider making a switch or drop them a message on their social media networks.
How it works
In order to get started with Menace AIO bot, proceed as follows:
On the official website (https://www.menaceaio.com/), click on the Dashboard on the menu.
To access the dashboard, you'll be prompted to log in with discord or Twitter. Input the right credentials, depending on the platform you choose to log in with.
Once you're on the dashboard, start by creating tasks, then go ahead and set up the proxies; once you've got those two ready, set up your profiles. It's worth noting that you can import preset proxies and profiles from wherever, straight into your dashboard.
With the profiles, proxies, and tasks all set, it's time to let the bot take over your shopping from there hence. You can sit back and relax while the shoe checks out your favorite limited-edition sneakers.
Menace AIO Bot features
The sneaker bot is powered by a number of features. Some of these include:
The sneaker bot comes with a set of customized modules that provide timely updates on restocking and release trends of limited edition sneakers.
Compared with most top-level shoe bots, Menace is very affordably priced. It is sold for just $75 billed quarterly (every 3 months).
The bot can be used to cop sneakers on a number of sites, including Eastbay, Footaction, Supreme, FootLocker, ChampSports, etc.
Supported operating systems
Currently, the Menace AIO bot is only available on Mac and Windows operating systems. Other operating systems will be brought on board soon.
Like other high-performance shoe bots, Menace packs a proprietary anti-bot protection function that easily overrides anti-botting algorithms on most sneaker sites. On sites where most bots fail, you're guaranteed success with this sneaker bot.
Intelligent captcha solver
The bot can solve captchas on most sneaker sites, thus ensuring a fast checkout experience.
Sleek and Intuitive user interface
The bot has a very beautiful and beginner-friendly GUI, which is based on the command-line interface. It makes for easy setup of tasks, profiles, and proxies by newbies and pro botters alike.
User guides and documentation
Besides their team of knowledgeable customer support, the platform also provides users with handy guides and documentation for when they are stuck or need assistance with the setup process.
Social networks
For further assistance and engagements, you may want to check out their social media platforms – Menace AIO Bot Twitter & Menace AIO Bot Instagram.
Get started with Menace AIO Bot today
Whether you're a novice botter or an expert sneakerhead or reseller, you need Menace AIO Bot to help you beat the competition and get your hands on those limited edition sneakers whenever they are released.