Are you looking to start making use of the Lightning ATC software to increase your speed in other to increase your chances of successfully copping limited-edition items? If you answer yes, then this page is an introduction to the Lightning ATC.
What is Lightning ATC?
The Lightning ATC software is software developed to help Internet users secure limited-edition high on-demand items by automating the process of checking out items. If you are the type that does not like many use of sneaker bots, you can make use of this tool. While it can be seen as a bot, one can argue that it is not a full-fledged bot – and can be said to be safer to use compared to sneaker bots. But the Lightning ATC does not stop at just providing you tell with autofill and checkout – it also has support for a good number of other features and can even be seen as a reselling group – but the auto-checkout system is a different entity on its own.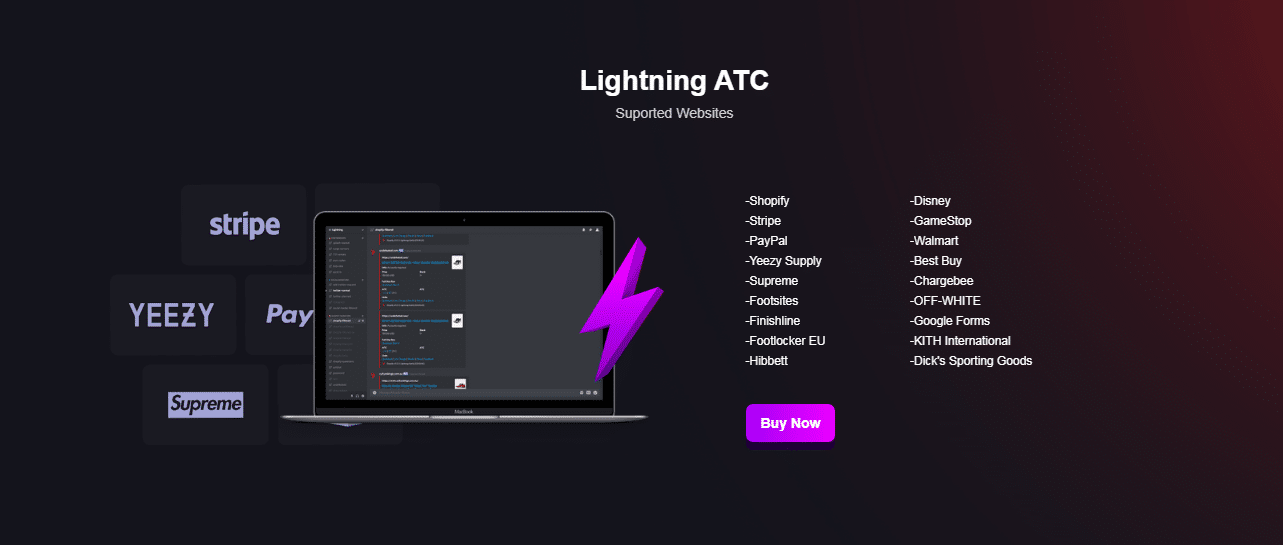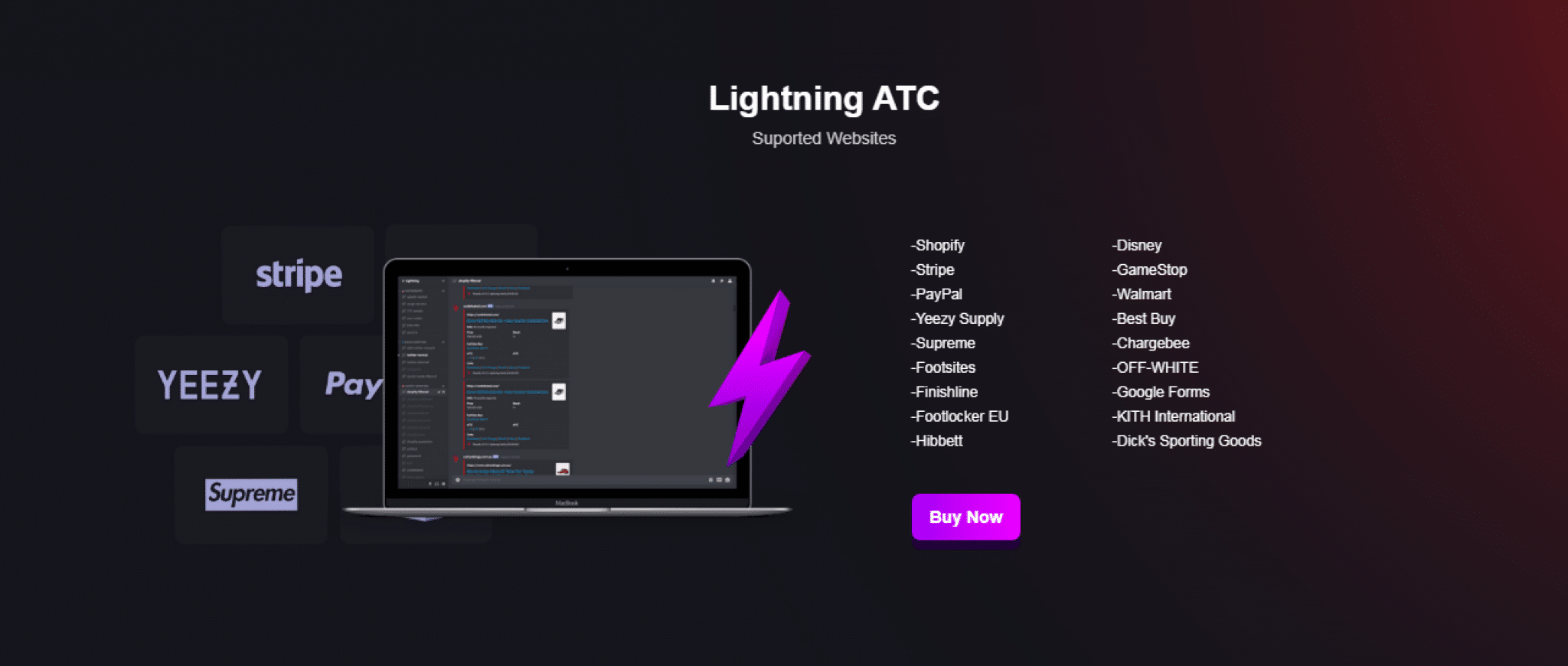 One thing you need to know is that the Lightning ATC software is a browser add-on and used in the browser environment. You can make use of this tool on many websites. This software comes with a good number of enticing features ranging from autofill to autocart, autofast, auto-checkout, page monitor, profile management, quick task management, and a few other features. Some of these features will be discussed below.
Major Features of Lightning ATC
Let take a look at a few of the features that you will enjoy when you settle for this bot.
Supports Many Sites
This auto-checkout service can be seen as an all-in-one service. This is because it has support for many sneaker sites. According to the information on the Lightning ATC website, this software has support for over 15 sites, including Shopify, Supreme, PayPal, Footsites, YeezySupply, Google Forms, Disney, and Kith, among others. With a service that supports multiple sites, you will not have to bother with paying for other services except the site you are interested in is not supported.
Profile Management
From the above, you can see that this auto-checkout service has support or many sites. For the sites it supports, you will have to create accounts – and it makes managing those accounts so easily.
The Lightning Notify
This is another service entirely but also meant for the sneaker market. It helps users with guides, bot rentals, giveaways, and access to groupbuys. This service is just like a reselling group that you will have to pay for a membership to enjoy the features that come with it. One thing you will come to like about this service is their fast site monitors that provide user access to release and restock information.
Start Using Lightning ATC Today
If you are interested in making use of this service, you can head over to the Lightning ATC website nowand make inquiries.