Are you looking for a proxy with a subnetted network that optimizes network performance and speed? If you're looking for such a proxy provider, Kochclub.XYZ might be of interest.
Kochclub Proxies – An Overview
Kochclub.XYZ is one of the few proxy providers that offer hundreds of network subnets. They deal with two types of proxies, including residential and datacenter proxies. It also comes with many other features, including unlimited bandwidth, which enable you to create as many residential proxies as you like.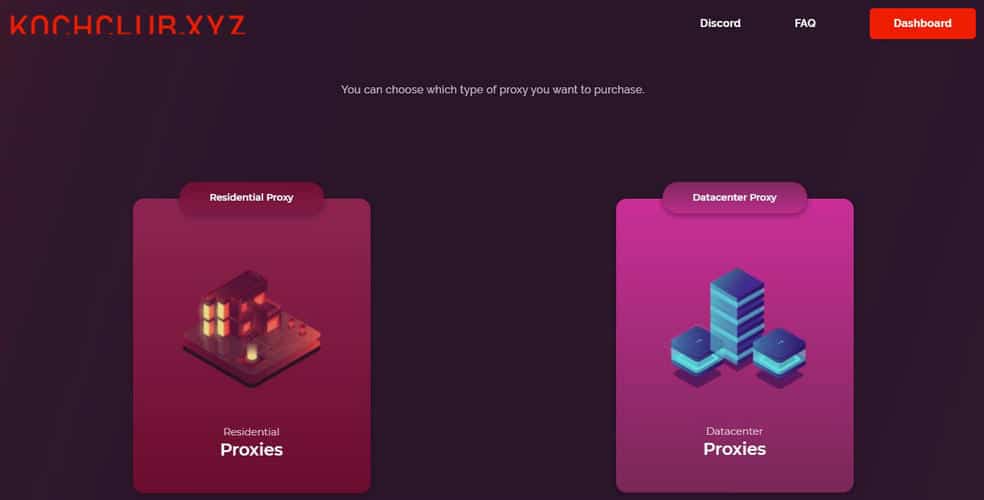 They also allow you to choose target servers and locations to improve your speed and better chances of copping. These are other features you can get on their website.
10 GBP/S servers
They offer high-quality servers hosted on a high-quality 10GBPS server, which ensures that data gets to your target as soon as possible.
Instant delivery
Kochclub.XYZ offers instant delivery on accounts. Once you purchase a data plan, you don't need to wait for your account to be activated manually. Instead, you get an activation email that enables you to start using your data instantly.
Guaranteed 99.9% uptime
It is essential to have a data proxy that gives you a stable connection. Kochclub.XYZ offers a guaranteed 99.9% uptime, which ensures you stay connected at all times without issues like network failure or experiencing downtime.
Blazing fast
If you are looking for proxies that offer fast connections, then Kochclub.XYZ is for you. They are one of the fastest proxy providers in the market, hitting between 20- 30 ping depending on the type of site you use them on.
Pricing
Pricing by Kochclub.XYZ varies for residential and datacenter proxies, but generally, their data plans are affordable. Residential proxies start at 12€ while datacenter proxies start from 22.50€ per month. Their prices are better than most of its peers, making it one of the best providers in the market.