If you are searching for the best proxies to use for all significant sneaker bots, you should consider JoeProxies. They are proven to offer high-quality proxies, including residential and data center proxies.
JoeProxies – An Overview
JoeProxies are among the proxy providers who offer proxy services globally and have proven to work well in all significant sneaker sites. Their proxies are also fast and have unlimited bandwidth. Having dedicated proxies ensures your privacy remains optimum. JoeProxies have a dedicated proxy that ensures all your data is protected and only you can use them.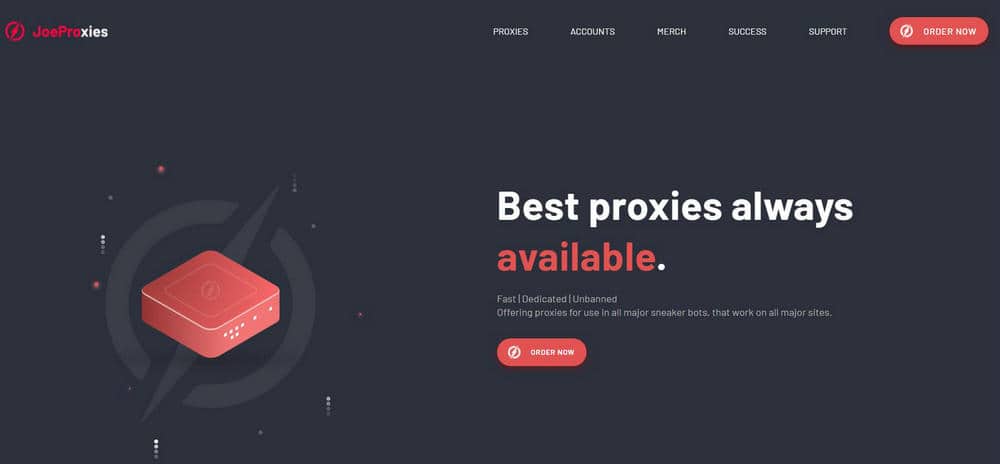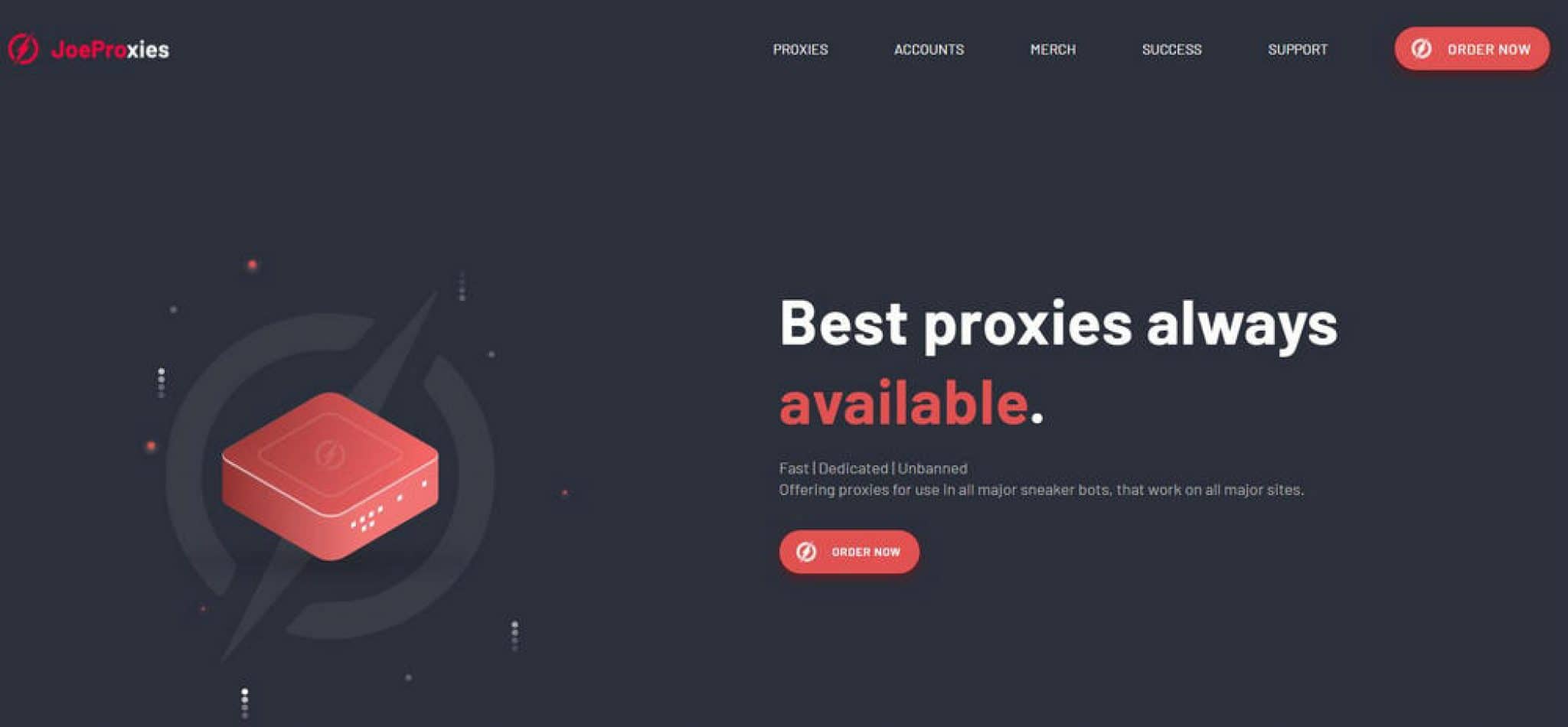 Apart from that, here are other great features you will get on the JoeProxies web page.
High-speed performance
A majority of sneaker sites such as Yeezy, Adidas, Nike, and Supreme need a proxy that requires high-speed performance. If you have a slow proxy, then the sites will ban you before you know it. Because of that, JoeProxies provide a fast proxy network from their servers.
Private residential proxies
Some proxy providers claim that they provide private residential proxies but end up secretly sharing them. This will result in the banning of the proxies if other people abuse them. However, Joe Proxies offer non-used private residential proxies and ensure you are the only person using them.
Dynamic rotational proxies
Coping with a sneaker hugely depends on rotational proxies. Therefore, it would be wise for you to consider having a proxy provider like JoeProxies, which offers dynamic and rotating proxies. Rotating proxies mean that you are given a clean UP after every few minutes. That ensures that even if sneaker websites block you on one IP address, they won't know when you get another IP.
Instant delivery
A long account activation process can be tiresome; this can even lead you to miss limited sneaker airs. JoeProxies guarantee a fast and effective activation time; after purchasing a preferred data plan, your account gets instant activation.