Getting a high-performance residential IP and datacenter proxies has never been easier. Ipmela is a renowned residential proxy provider with amazing features that address customer satisfaction.
IPMELA Proxies – An Overview
IPMela offers a wide variety of proxies, including residential IP, residential proxy, and datacenter proxies. They offered unlimited bandwidth and dedicated static proxies that give you the freedom to surf the web however you want. With a wide pool of IPs, you are guaranteed to get top-quality IP addresses. The Proxy provider offers high-speed proxies that enable you to access any website.
They can bypass web filters, making it impossible for sites to notice your proxy. This enables you to detour highly sensitive websites such as Supreme, Nike, Yeezy, and others.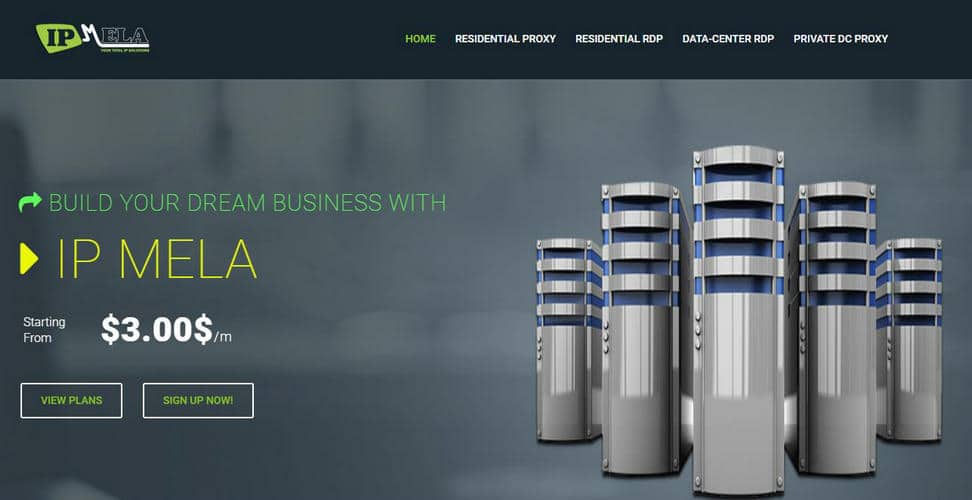 However, these are not the only features available on the IPmera website; here are some other interesting attributes you stand to gain from.
Data protection
When using proxies, data protection is ultimately important. IPmela uses static residential VPS to assemble your details and send them over a VPS connection. No one can see the information that you send using residential VPS. This helps maintain your information in an end-to-end format with no risk of being hacked.
Universal compatibility
IPmela provides high compatibility for all software. This means using their proxies; you can access sites like Google AdWords, POF, and more. This feature allows you to access any site you want to without worrying about being blocked or banned.
Bypassing ISP limitations enables you to visit sites that are prohibited in some countries. They allow you to enjoy unlimited internet access by using their static residential IP to override restricted firewall.
Prices
As evident in their package plans, IPmela fixes their proxy type rates according to your needs. They offer several proxies, including residential static proxies, residential RDP, dedicated private RDP, and private DC proxies.
All their proxies are pocket-friendly and quite affordable. You get various features such as unlimited bandwidth, dedicated proxies, and datacenter fast speed for a monthly subscription, among others.
Refund policy
Unlike other proxy providers, IPmela has a refund policy to get your money back if you are satisfied with their services. Once you purchase a data plan, you have up to seven days to test the quality of the service. If you do not like it within seven days, you can request a refund, and you will receive your full amount.
Round the clock customer support
IPmela has a great customer support system. They have invested in professional customer care staff that offer support at all times.
They also have a live chat option to ask questions or inquire about something and get answers right away. You can also visit their social media platforms such as Twitter, Facebook, Instagram, or any other to inquire more about them.
Additionally, you can send them an email through their official email address and be sure to be assisted as soon as possible.