Are you looking for a provider you can get high-quality proxies from? Then IPBurger is one of the options available to you.
IPBurger Proxies 
IPBurger is one of the residential proxy services you can buy high-quality proxies for your Internet marketing operations. With proxies from IPBurger, you can overcome IP-based restrictions and scale your business. IPBurger IPs are high-quality IPs you can use for web scraping, social media account management, ad verification, SEO auditing, site localization testing, and other tasks such as sneaker copping and ticket scalping IPBUrger has an excellent location coverage with support for over 195 countries and over 2000 cities. This means that you will not have to worry about geofence around content online.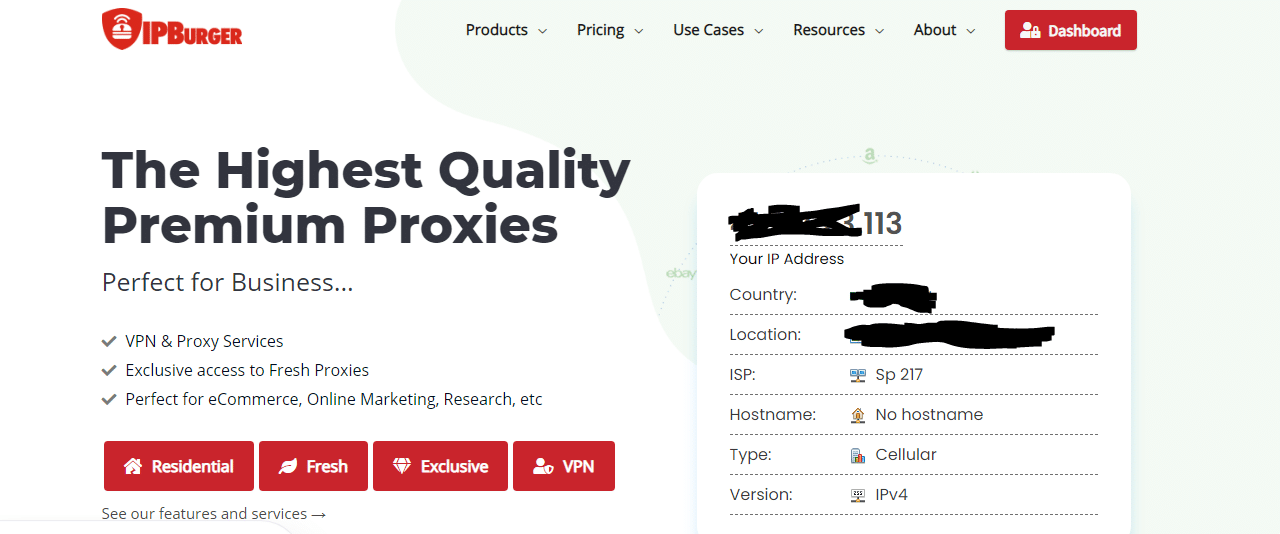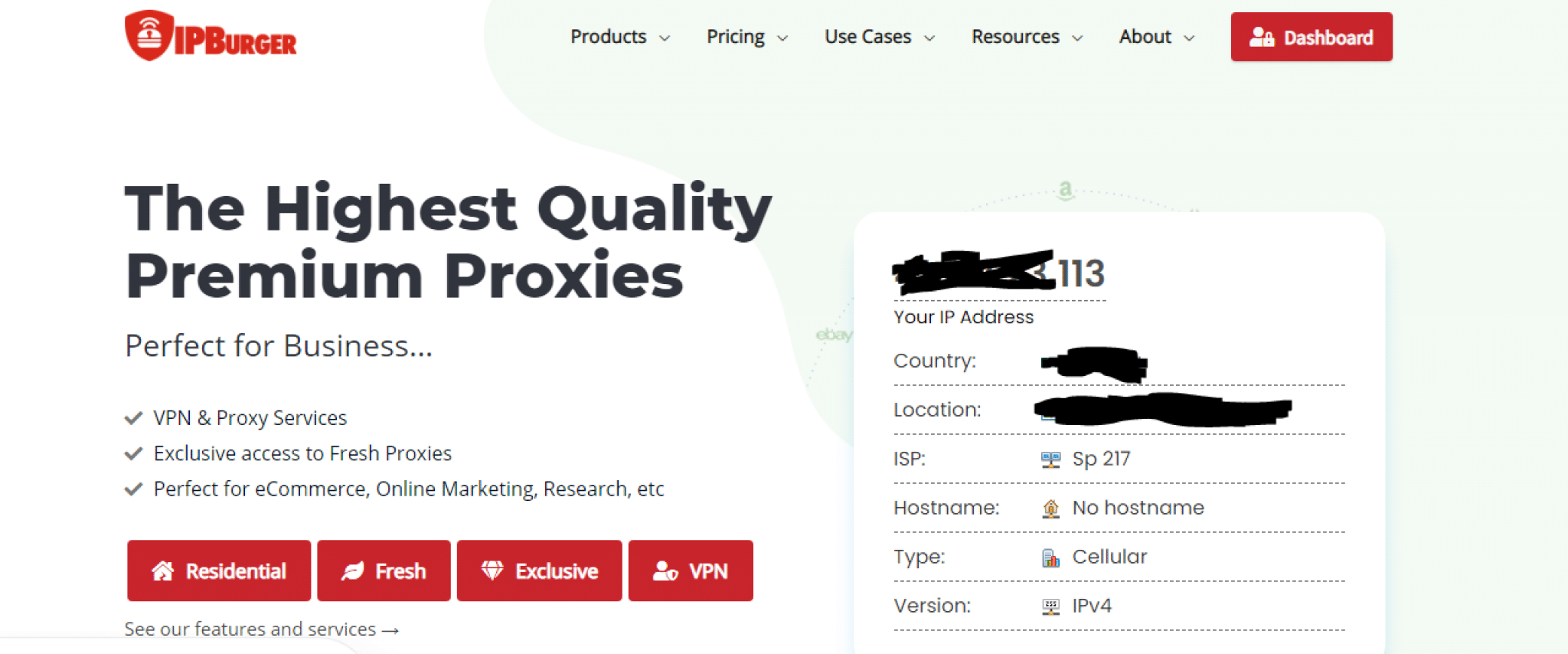 One thing you will come to appreciate about IPBurger is its speed as a good number of users have been impressed with the speed they have gotten so far. However, you can't be so sure to have the same experience as a lot of factors come to get to determine speed. But as far as we know right now – their proxies work really fast. Their IPs are sourced via a peer to peer network, and they have a large pool size.
Major Features of IPBurger
IPBurger has a good number of customers singing their praises. Do you wonder why? Let take a look at some of their selling points below.
Unlimited Proxies
While there are actually no proxies that are truly unlimited, IPBurger is one of the providers that do not stand in your way if you have a subscription. With over 60 million IPs sourced from over 195 countries and major cities around the world, you can access the web without IP-based restrictions. Very important is the fact that you can create as many concurrent threads as you like.
Good Geo-Targeting Options
As stated above, IPBurger has a huge pool with proxies from worldwide locations. This makes it possible for you to get proxies from specific countries. If you are interested in state and city-specific proxies, you can get them from IPBurgers too.
Good Session Control
One thing you will come to like about IPBurger is that even though their proxies are rotating proxies, you can maintain a specific IP for up to 30 minutes – this means that you can maintain sessions for 30 minutes. Interestingly, they have packages for exclusive proxies too.
Pricing
IPBurger has different plans, with each having its packages. The most popular plan is their rotating proxies plan with the $75 micro plan that comes with a 5GB bandwidth usage limit as the smallest plan. Generally, the more expensive plans come at a lower price per GB.
Buy IPBurger Proxies Now
From the above, you can see that IPBurger has working proxies you can use for a good number of use cases. They have a huge pool with IPs from worldwide, has excellent support for geo-targeting, and allow you some control over your web sessions. To buy their proxies, you can visit the IPBurger website now.