If you have been in the sneaker copping industry for long, chances are there that you must have heard of the IcedOut Servers. We will use this page to provide you an overview of this server provider.
IcedOut Servers – an Overview
If you have tried running your sneaker bot on a server before, you will agree with me that unless your PC is a performance beast, it is nothing close to servers optimized for sneaker copping. The Ice Out Servers is one of the known brands in the sneaker server market, and it has proven to work. The IcedOut Servers is one of the most reliable sneaker servers in the market, and you can use it for your sneaker server needs. One thing you will come to like about this sneaker server service provider is that it performs excellently well. There is an impressive number of IcedOut Servers stories on Twitter.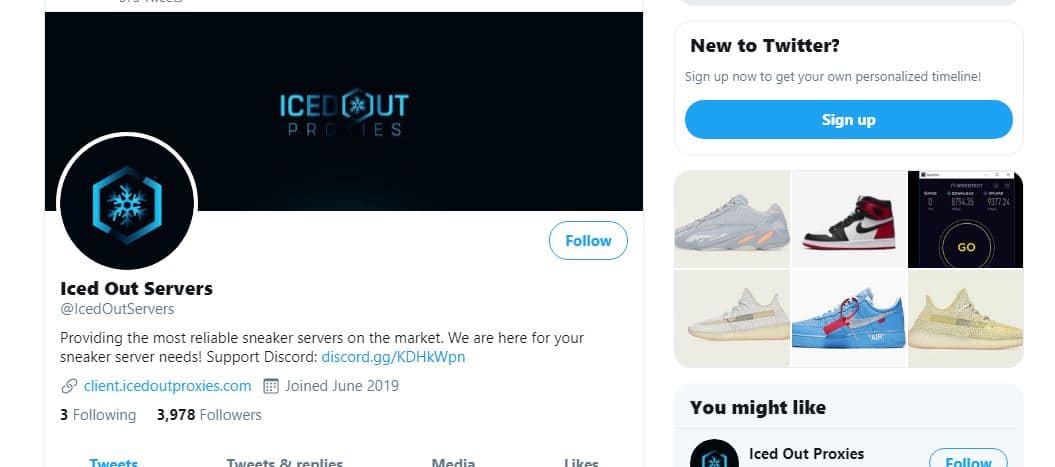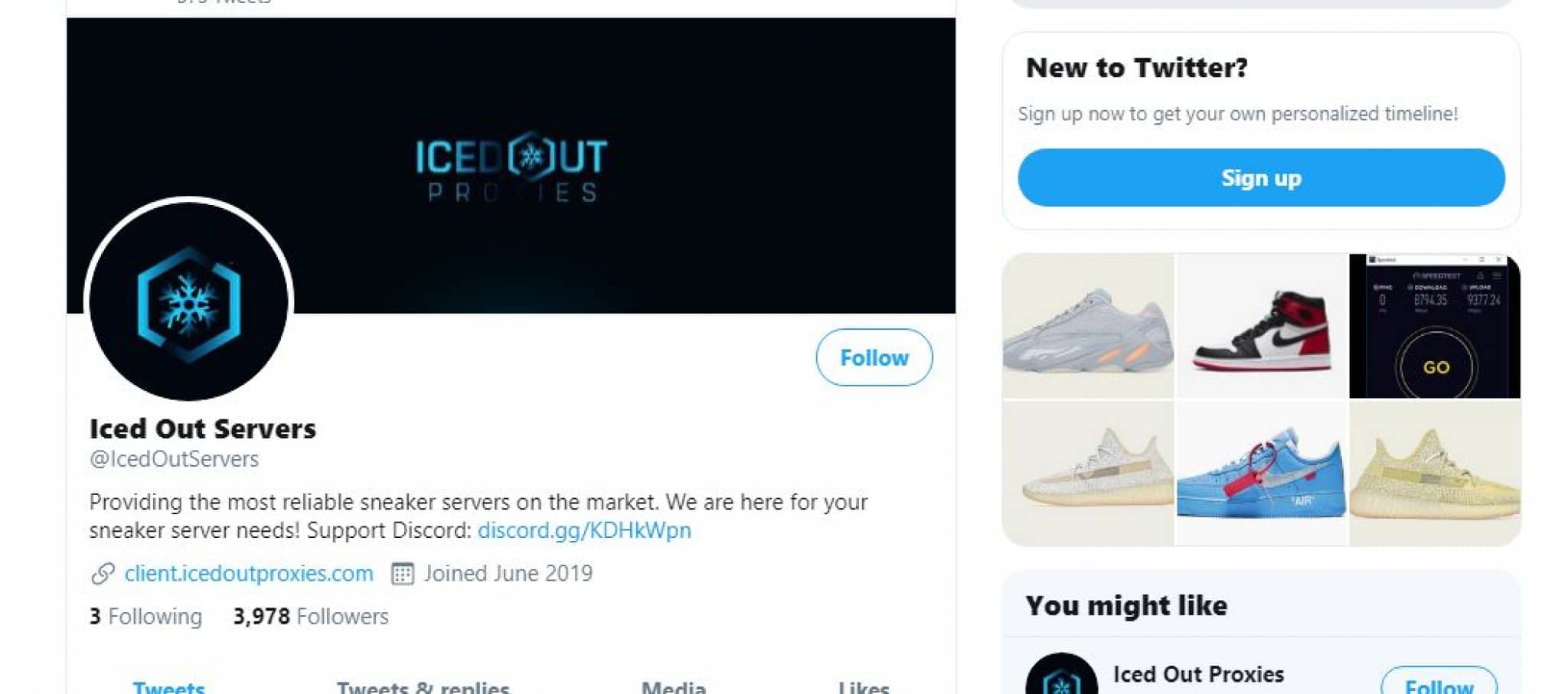 Aside from Iced Out Servers, the same brand is known for the provision of sneaker proxies known as the IcedOut Proxies. Generally, the IcedOut brand is popular among the sneakerheads and retailers that are into botting. A combination of proxies and servers from this provider is all you need to run your bot and secure those releases you have always wanted your hands on. Interestingly, they are affordable, secure, and easy to use. With servers from IcedOut Servers, you can enjoy unlimited bandwidth usage.
Major Features of IcedOut Servers
The IcedOut Servers service has been streamlined and developed to work for copping sneakers – and the work very well in this regard. Let take a look at some of the features below.
Optimized Location Support
The IcedOut Sneaker Server service is provided only for selected locations in the United States. These locations are New York, Virginia, and Chicago. When it comes to sneaker copping, these are the most important locations – and Chicago is the best among them. These locations are important because many sneaker sites are hosted in these locations. Buying servers and proxies from these locations will provide you better network performance.
Excellent Infrastructural Set up
The hardware used in setting up their servers are of high-quality and provides better performance. Take, for instance, it makes use of SSD hard drive, which has been proven to provide better performance when compared to the old HDD drives. They also make use of a minimum of 6 CPU cores and 12GB RAM. The network ports are 10 Gbps network ports. All of these, together with their unlimited data usage support, makes them the perfect sneaker servers for your copping need.
Start Using IcedOut Sneaker Servers Today!
There is no denying that IcedOut Servers will provide you the server requirements and enabling environment for copping. They have affordable packages you can subscribe to. The smallest plan comes with 12GB RAM, 50GB SSD space, and 6 CPU cores- and it is priced $60 monthly. You can head over to the IcedOut Servers website now to purchase server space.