According to the information on the Hyper Raffle Bot website, it is the easiest, most convenient, and most effective way to cop sneakers – period. Below is an overview of the Hyper Raffle Bot.
What is Hyper Raffle Bot?
The Hyper Raffle Bot is a computer bot program that is built to help increase your chances of winning premium sneakers and clothing. While this bot is fundamentally just like every other sneaker bot in the market, it is targeted at raffle releases. These sneaker releases are releases that you can be chosen to buy via raffles. Many sneaker sites have seen the raffle as a way to be more just and avoid the first-come-first-serve model that bots have the competitive advantage for. Through raffles, your speed is less important – luck of winning the raffle is more important.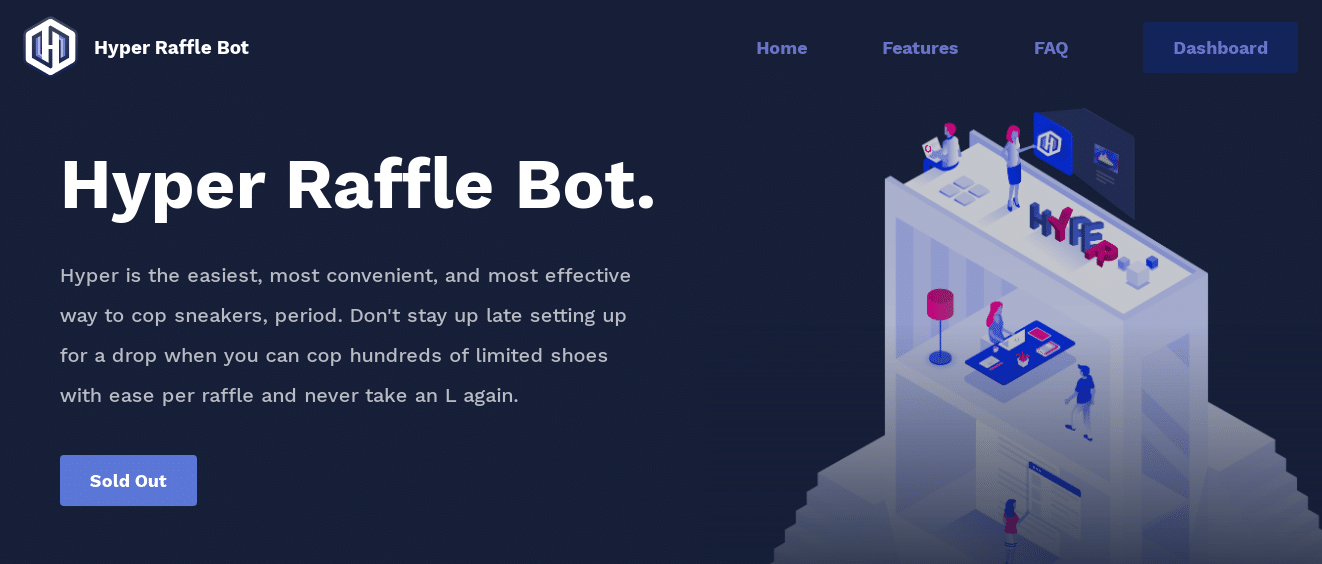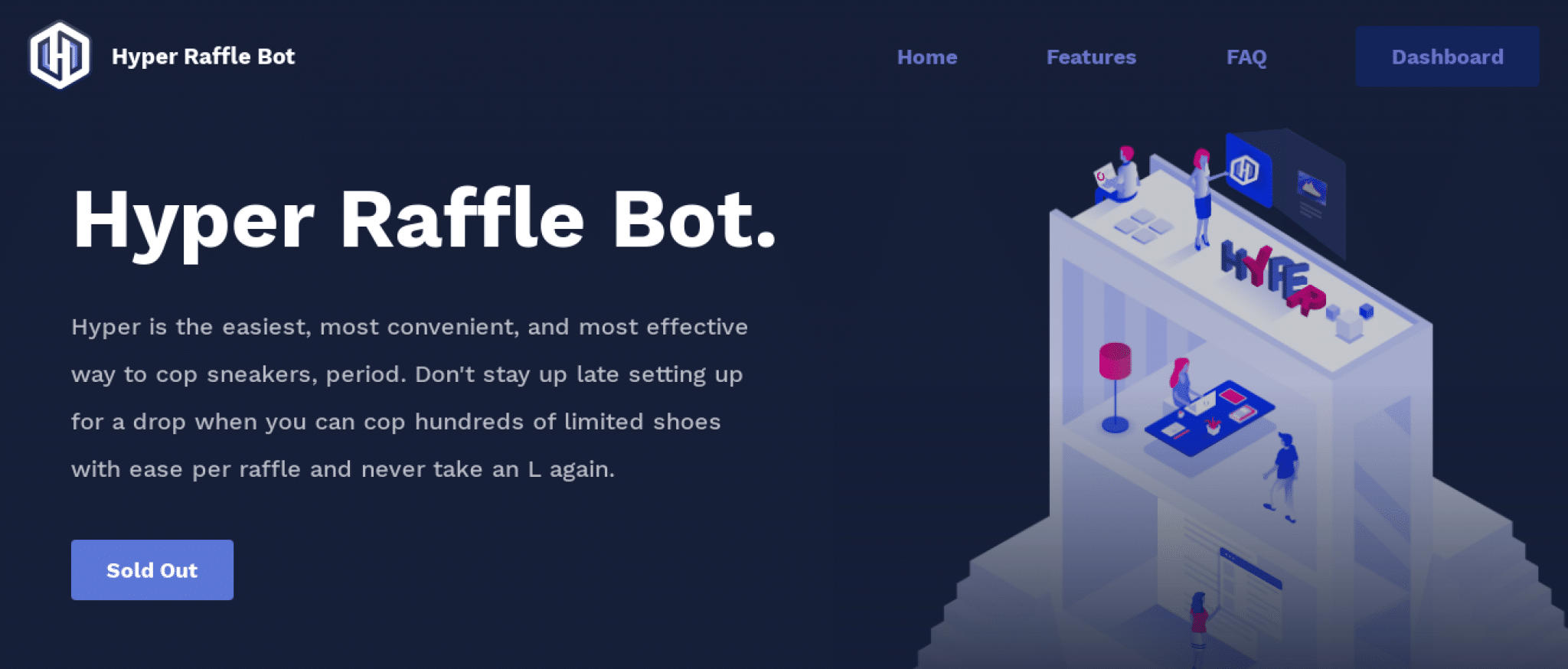 With a sneaker bot like the Hyper Raffle Bot, you can enter thousands of entries into raffles to increase your chances of winning. Hyper Raffle Bot is one of the popular raffle bots out there. It is available online as a cloud-based bot, and as such, does not require any specific Operating System to run – all you need is a web browser, and you are good to go. Aside from the web app, they have a Chrome browser for a more native experience.
How Does It Work?
As stated earlier, the Hyper Raffle Bot is automation software that will help you send as many entries as you want into raffle draws in other to increase your chances of winning sneaker raffles. This bot was developed in response to sneaker sites employing raffles in their limited-edition releases to make the speed of sneaker bots useless. By sending many entries, this bot increases your chances. However, one thing you will have to realize is that this bot requires a lot of resources, which includes proxies, Catchall, 2captcha API credits, Gmail accounts, and credit card details.
The bot comes with both a front-end and a backend. The backend holds the logic and functionality of the bot, and it is the most important part of the bot. the front-end is the part you can see and what is known as the user interface. The front-end is simple and hides the complexity of the backend. The developers behind the bot make it easy for users to get started with the bot with guides and documentation sent to you after making a purchase.
Hyper Raffle Bot Features
This bot has been known to record an amazing number of success and has proven to be a sneaker bot to reckoned with. Let take a look at some of the major features of the bot.
Accessible from Anywhere
One of the strengths of Hyper Raffle Bot is that it is accessible from every device with a browser and an Internet connection. This is possible because the bot is available as a cloud-based bot. This means that you do not need to install any software in other to make use of it. In addition to this, they also have a Chrome browser extension you can use.
Allow Unlimited Entries
As a raffle bot, the Hyper Raffle Bot allows users to add as many entries as you wish – there is no limitation, and performance won't be affected. This means that you can send thousands of entries. However, you need to know that each entry need resources such as proxies, Gmail account, credit card, and other details.
Easy to Use
While the bot is an advanced bot with lots of work done behind the scene, using this bot is very easy. Thanks to the simple user interface of this bot. to make it even easier to use, you are provided a guide when you make a purchase.
Join the Hyper Raffle Bot Community!
There is no doubt that the Hyper Raffle Bot is one of the raffle bots that got it right in the sneaker copping market. It has a proven track of success, and it is easy to use. If you have decided to make use of this bot, then you will have to visit the Hyper Raffle Bot website to make a purchase. If it is sold out, then you will need to contact them to get information on when next they will be restocking so you can get your hands on their bot.