Have you been looking for a residential and 4G proxy network with granular control? HydraProxy gives you the chance to access the internet using their high-performing proxies.
HydraProxy – An Overview
HydraProxy offers high-speed proxies that ensure your network is not disrupted and has no downtime. They guarantee a 99.9% uptime for all their proxies; this ensures that users get the best online surfing without buffering.
It is important to have a proxy provider with rotating IPs; this allows you to change your IP address whenever you want and hide your real IP address. This feature is enabled by an auto-rotate system that changes the IP address after every few minutes.
In addition, the auto-rotate feature, HydraProxy, guarantees you granularity as well. This ensures the proxy takes full control over protocol, network type as well as the location of your proxies.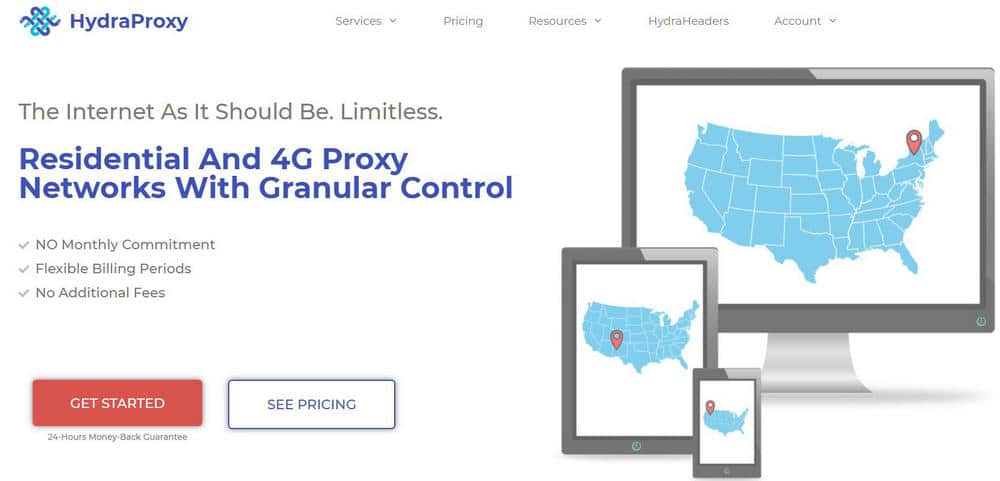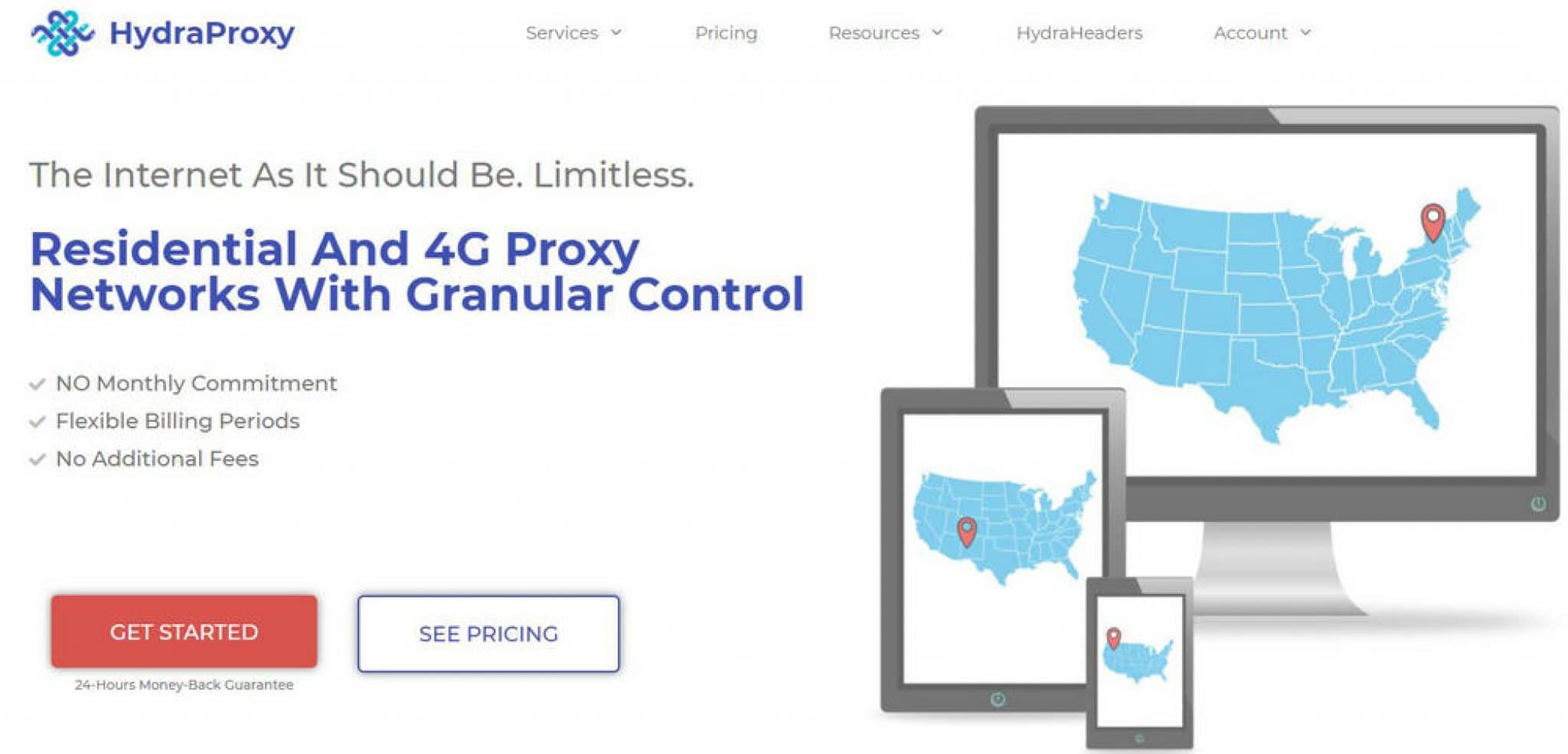 The following are some other amazing features that are available on the HyfraProxy web page.
Global residential proxies
HydraProxies takes pride in having over 5 million IPs across the globe. Therefore, you get an unlimited amount of IPs you need to remain anonymous throughout your usage time. This feature also comes with unlimited (multi-point) access to your proxies. They also support HTTP for internet access and website navigation.
No user restriction
With HydraProxies, you benefit from no user restriction features. You get as much access as you want, get connected anytime for an amount of time you want.
Additionally, there is no monthly commitment; you get to spend your proxy data plan at a rate you want. In other words, they offer no expiry guarantee for their proxies, so you get to use them until they are depleted.
Custom access packages give you the freedom to use your proxies as you want with no hidden or additional charges.
Reliable proxy pool
As earlier discussed, HydraProxies have a huge pool of IPs that enables you to change at any moment. When you send a request, it will go through their network of clean IPs. The devices will be connected via ISP or mobile carriers to ensure your original IP address is masked.
Instant delivery
When you purchase a proxy plan of your choice, you get instant delivery of your account. There is no manual activation of data plans that require account setup or approval. This ensures you get an effortless ordering process making you gain access to your account in real-time. The beauty of this is that you can start using proxies within minutes of purchasing.
High performance and multiple locations
Using multi-threaded tools, HydraProxy has optimized network performance and enhanced speed. They also have both residential and 4G internet connectivity all over the US.
Money-back guarantee
HydraProxy gives you an option to test the quality of services they offer. After you have purchased a proxy plan, you are given 24 hours to see if you want to continue with the service. If you are not satisfied with the proxies, you can request a full refund within 24 hours of purchase.