With most online shoe stores adopting and implementing the use of anti-botting firewalls, ordinary sneaker bots n longer stand a chance. You need something different, more powerful, more reliable, and efficient. You need Hayda bot. Whether you're a sneaker enthusiast, hobbyist, or a seasoned looking for a better shoe bot, you can always count on Hayda's high botting success rate to get you those coveted sneakers.
What is Hayha bot?
Hayha bot is a software platform that offers its subscribers automatic checkouts for on-demand limited editions of brands of clothes, sneakers, and other trending merchandise. Hayha bot is among the best checkout tools in the shoe bot industry. With a host of advanced botting features, the software works on almost all the top-rated sneaker sites. Its servers are located in North America, but its reach and services are accessible globally. It has both an advanced graphical user interface (GUI) and a command-line interface (CLI), features of which make it ideal for beginners for use by beginners as well as sneakerheads and resellers.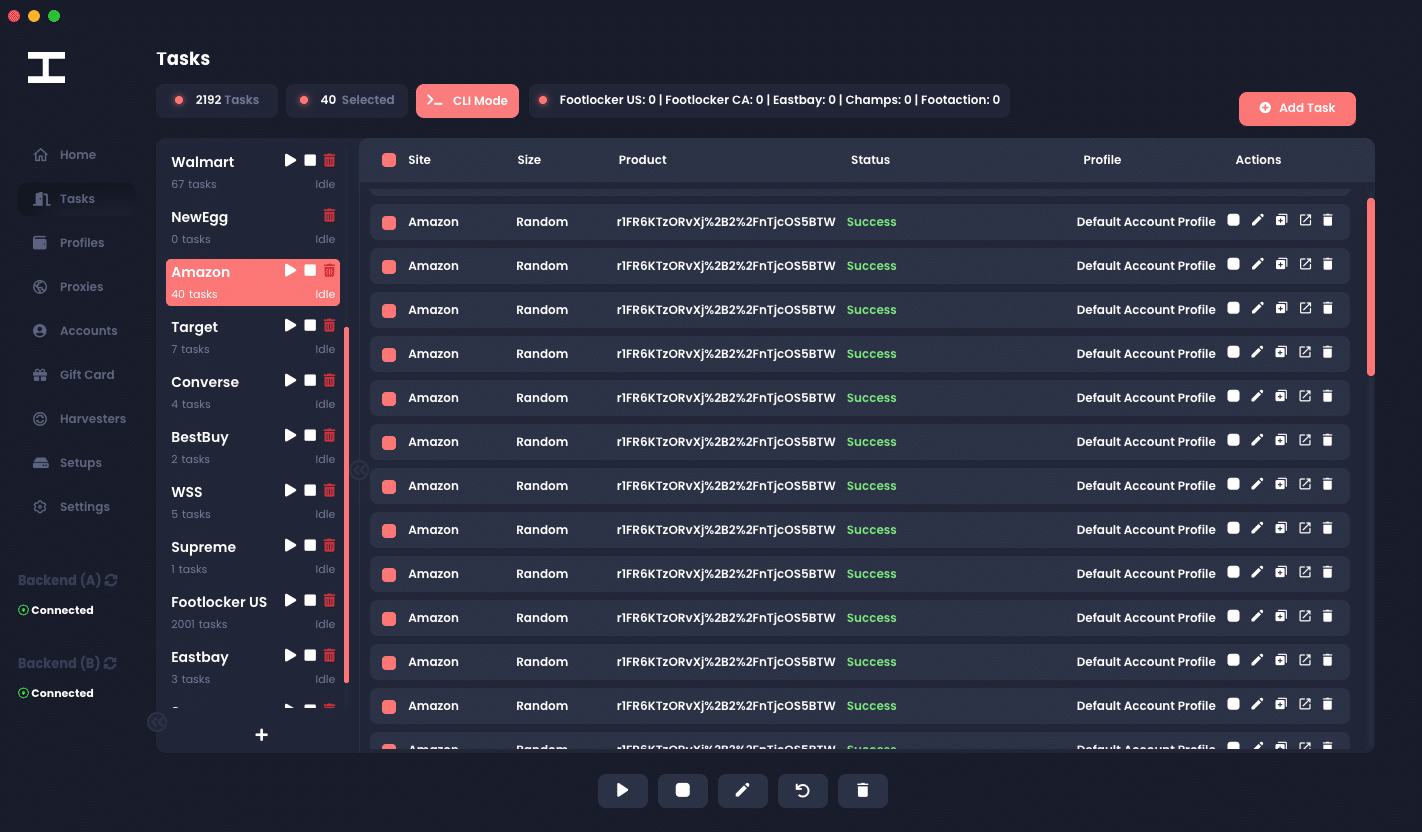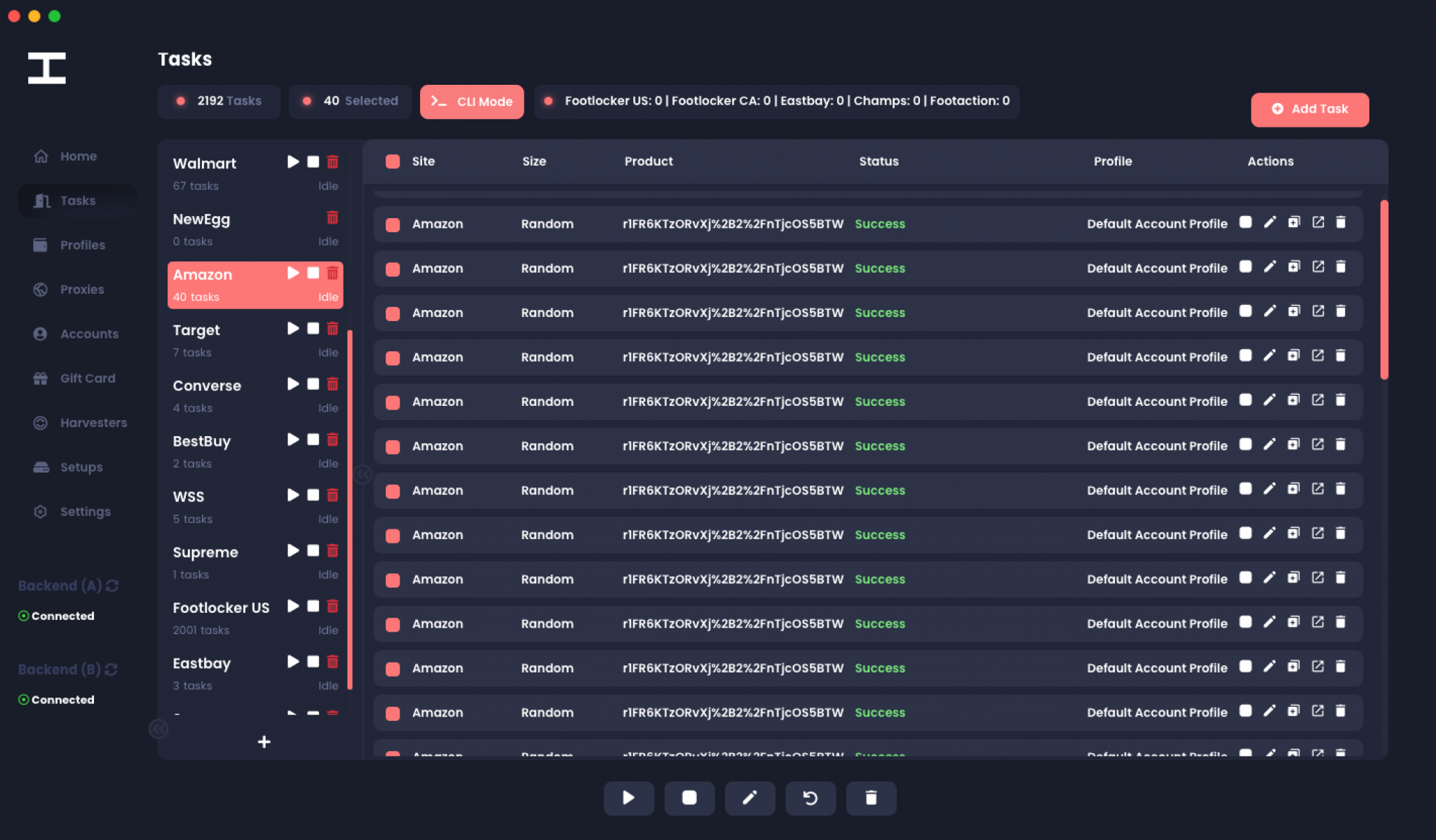 Hayda bot is currently available on Windows and Mac OS only. You won't have to worry about renting a separate server to run the program. Versions for other operating systems are coming soon. Also noteworthy is that the shoe bot is compatible with leading web browsers such as Chrome, Firefox, Yahoo, Safari, etc.
How it Works
Want to cop sneakers with Hayda bot? Follow these steps:
First of all, you'll need to log in to the discord before you can access the dashboard. Remember, you'll need your bot keys to access the dashboard.
Once you're in the dashboard, start by setting up tasks. You need to create more tasks if you plan on checking out multiple items from different sites.
After creating tasks, next, you need to create profiles. These are basically shipping address info. You need multiple profiles to help you check out a product multiple times from the same store.
Lastly, set up your proxies to conceal your real identity. Hayda bot supports two proxy setup options. You can opt for a manual proxy setup process or a quick importation.
Hayda Bot Features
The bot has the following impressive features:
User Statistics and Analytics
This feature provides a detailed summary of user shopping trends. Meaning, you can see all the types of sneakers and apparel bought through the account.
Besides sneakers, Hayda also allows you to participate in raffle ticketing. To take part in the raffles, all you need to do is enter your email, then choose a shoe size and then let the bot handle the rest.
Documentation and video tutorials
Find a detailed coverage of all the bot's features and functions from the documentation and video tutorials. Do not hesitate to contact their customer support if you need help with anything else.
Supported operating systems
Currently, the bot only supports Windows and Mac operating systems. Versions for other operating systems are coming soon.
Hayda bot is currently retailing at a one-off price of $250. Thereafter, users pay a renewable fee of $30 monthly.
The restock mode ensures you're always updated on the latest product releases by sending notifications on your mobile devices. You'll never ever miss a drop.
Footlocker, Supreme, YeezySupply, Converse, Finishline, Shopify, etc.
Social Networks
Stay in the loop on the latest releases of limited edition sneakers by keeping an eye on Hayda Bot Twitter.
Get started with Hayha Bot today.
Whether you're a beginner or professional sneakerhead, or reseller, the Hayda bot gives you the best chance of beating the competition and securing your favorite sneakers whenever they drop.