Not everyone wants to make use of bots either because of the cost implication or moral aspect of not wanting to cheat the system. If you are one such person, then you can stick to Fattye Xtension.
What is Fattye Xtension?
Fattye Xtension I the tools for manually copping limited-edition sneakers and other items. The Fattye Xtension is a browser extension that will help you speed up the auto-checking-out process by automatically proceeding to the checkout page and auto-filling shipping and other required details. You can see using this software as sitting in the middle between going completely manually and completely using bots. With this tool, sneakerheads that have chosen to go manual can go through the whole process quickly, and they do not have to spend time filling forms manually.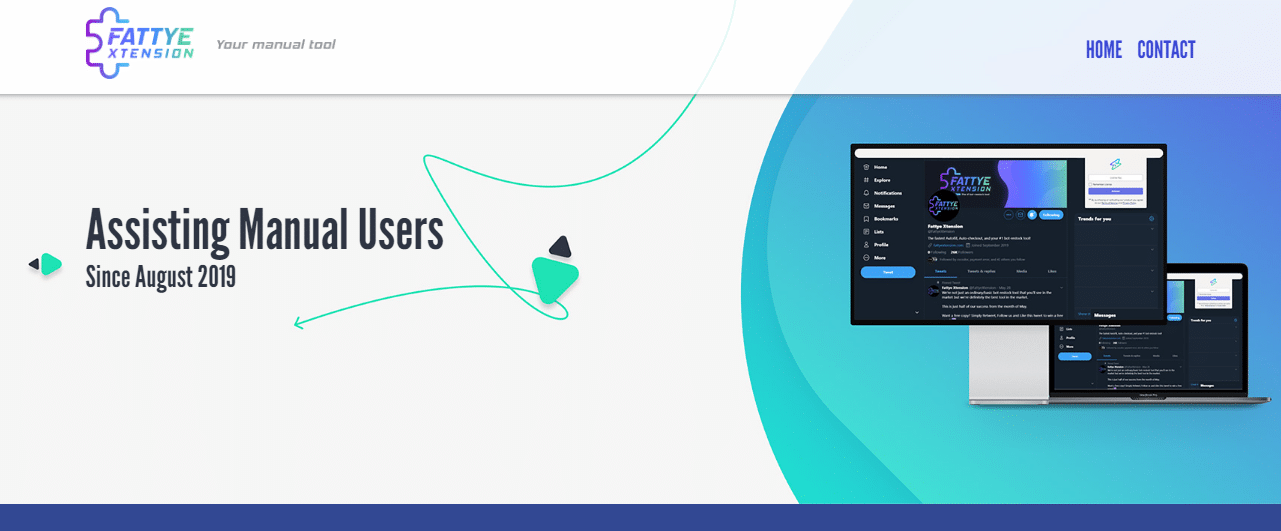 Considering the fact that the bulk of the time spent on the checkout page is spent on filling the checkout form, using this tool will greatly increase your chances of speeding up the whole process. If you are the type that likes doing things yourself and does not want to bot your processes online, then you can opt-in for this software. However, you need to know that this in itself is also considered botting – but not a full-fledged one. You will carry out tasks on your browser, and then this extension will help you move you to the checkout page, and then autofill required forms.
Major Features of Fattye Xtension
The Fattye Xtension is quickly popular among manual users even though it was introduced in 2019. This is not unconnected to the features it brings to the table. Let take a look at these features.
Excellent Auto-Checkout Support
The Fattye Xtension checkout system is one of the fastest among its pairs and has support for a range of sites ranging from Shopify, Footsites, Stripe, PayPal, and BigCartel, among others. You can make use of this tool on multiple machines without any restrictions. However, you need to know that your data is stored locally, and you will need to export and import it to the machine you wish to use it.
Multiple Profile Support
This browser extension has support for multiple profiles. You can create as many proxies as you want – and then use them to fill in the required form. Needless to say, you will have to do this beforehand. The tool also supports the export and import of profile to make things easier for users.
Frequent Updates
Sneaker sites are changing – both in appearance and ways to detect and block bot traffic. The developers behind Fattye Xtension are aware of this and, as such, are always on the lookout for update opportunities.  There is hardly a month that updates are not pushed to this software to ensure users have a hitch-free usage.
Start Using Fattye Xtension Today
If you do not believe in using sneaker bots or want to avoid paying the prices labeled on them, you can make use of the Fatttye Xtension to help provide you the speed boost required to destroy releases by auto-filling checkout forms in the browser. To learn more about this software, you can head over to the Fattye Xtension website now.