When it comes to the bot rental service market, Easy Rentals is one of the best options available to you. If you know little to nothing about this sneaker bot rental service, keep reading to learn more about it.
Easy Rentals Overview
If you have tried buying a sneaker bot to avoid paying resale prices because you have always been having an L during limited-edition releases, you will discover that almost all of the working sneaker bots have sold out – that's how competitive they are. Fortunately, that a sneaker bot is not available for sale from its official developer does not mean you cannot have your hands on it. There are third-party markets you can buy or rent them from. Easy Rentals is one of those markets at your disposal.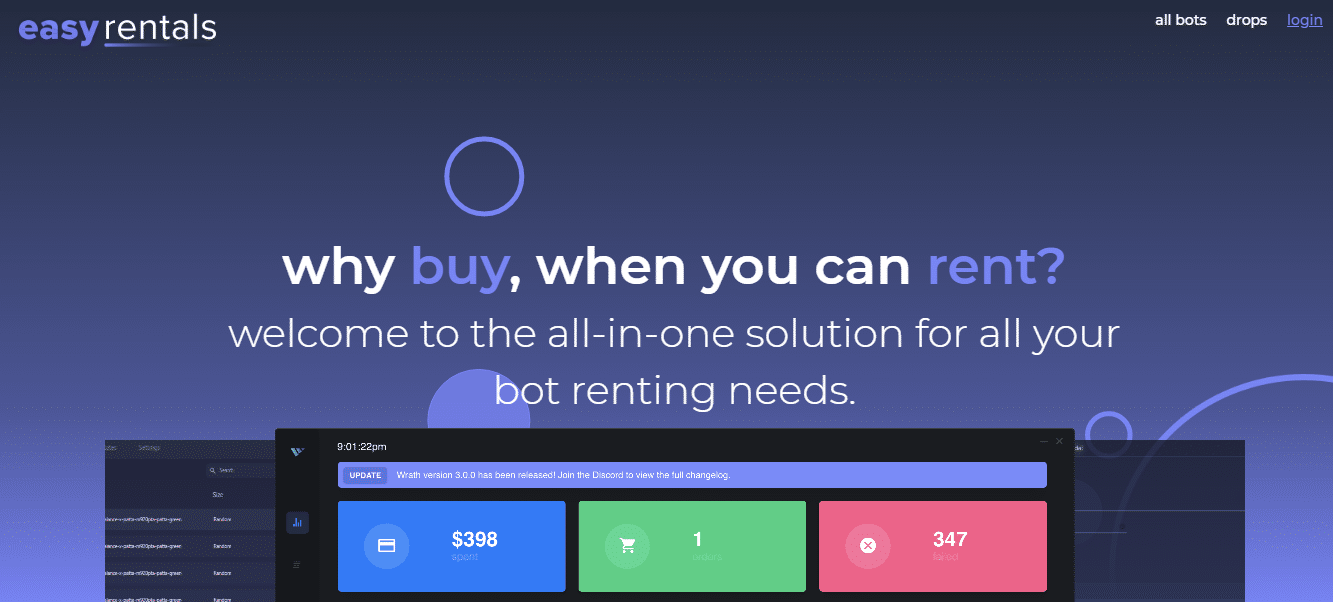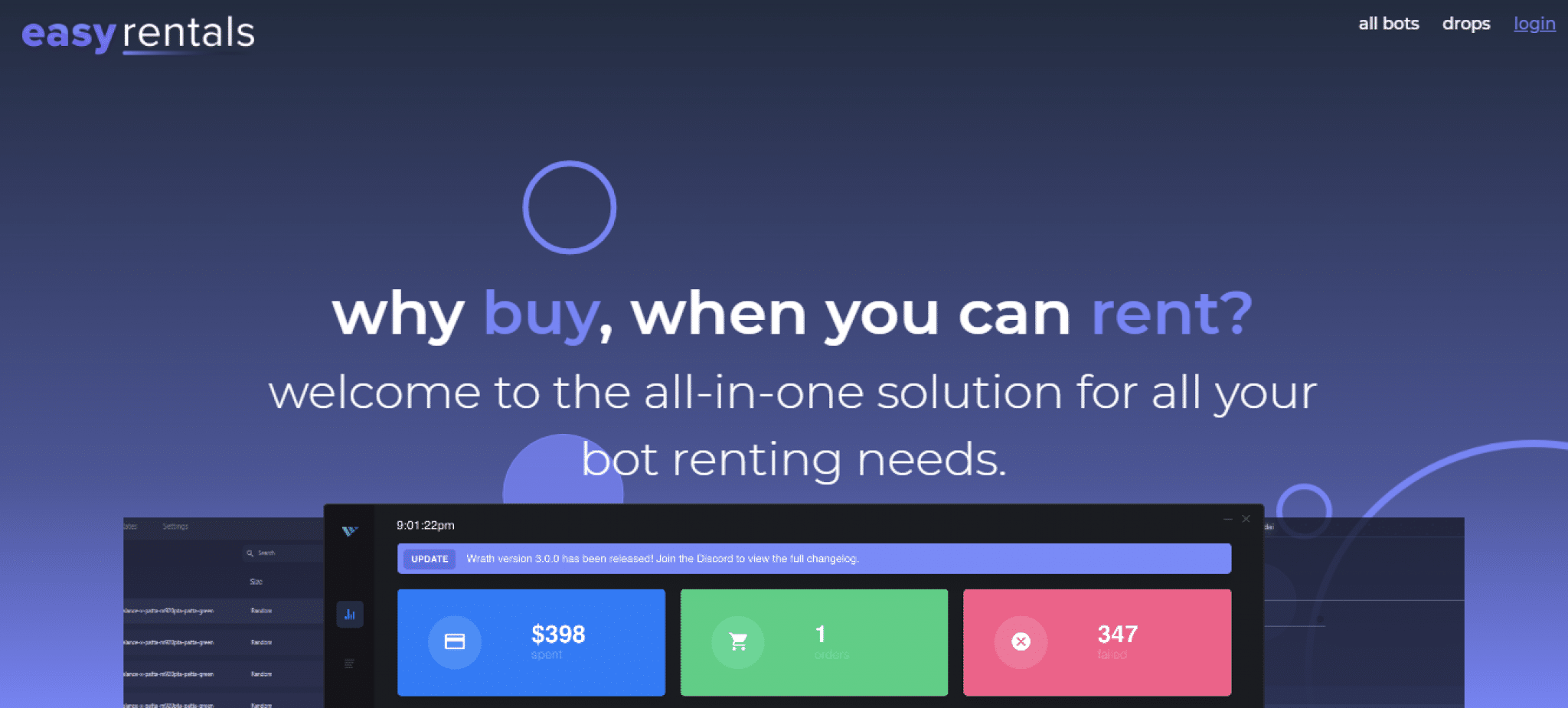 Easy Rentals is a bot rental service that you can rent a sneaker bot of your choice for a specific period of time. The rental service is one of the best in the market, considering the fact that it has one of the largest inventory of sneaker bots. They have categories that cut across the SNKRS app, Supreme, Adidas, YeezySupply, Shopify, Footsites, and collectibles. The bots they offer includes the most popular sneaker bots in the market. Some of the bots include Nike Shoe Bot, ANB AIO, The Shit Bot, Project Destroyer, Dashe, CyberAIO, and Fleek Framework, among others.
Rent a Bot from Easy Rentals Today
From the inventory that covers some of the most popular working bots in the market, you can see that getting the SOLD-OUT message on a sneaker bot website is not an option. You can still get your hands on it from Easy Rentals. If your bot of choice is available on Easy Rentals, then what are you waiting for? Head over to the Easy Rental service website and make an order. One thing you will come to like about this is that you can even rent for as short as one week. In a way, you will be saving costs if you are not all out to participate in all releases. Another need that will get you to consider this option is that the rental service is actually cheap.