If you want a flexible pricing plan for sneaker proxies, it will help to consider Coral proxies.
Coral Proxies – an Overview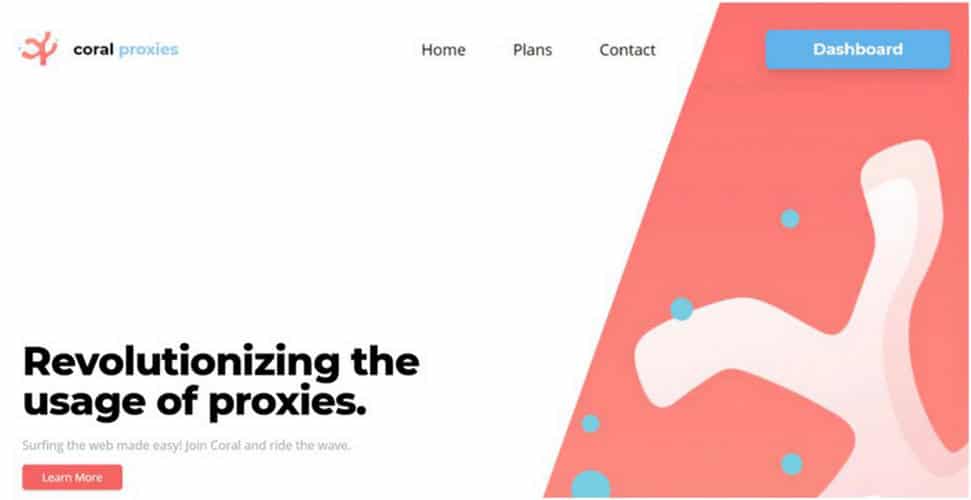 Coral proxies have residential proxies, which enables higher anonymity because of their rotating IPs. With these residential proxies, you will get plans like Basic Plan, standard plan, premium plan, and custom plan. If you check the price of Coral Proxies products, you will realize that it charges its proxies per bandwidth.
The basic plan for the Coral Proxies' packages is the cheapest because it costs $36 for 2GB. But if you want to choose a cost-efficient one, you may go for the standard plan because it gives you 5GB for 85 dollars.
There is also a custom plan for this proxy server that accepts a plan that you find fit for your company. Coral Proxies has accessible Customer support who you contact to set you a custom plan.
Besides the Coral Proxies' products, it also has exceptional features, which we have listed below.
Instant Delivery
The registration process and account activation process is fast with Coral Proxies. Since there are thousands of proxies in Coral proxies, its speedy delivery enables you to get them in seconds.
Another aspect of instant delivery is the response rate. When you contact the company's support team, they respond to you quickly. Also, when you make orders using the proxy, you will receive feedback in a few hours.
Secure Billing
Many are times when unsecured sites sell your info to hackers or other parties. For coral Proxies, such issues are unheard of because they store your billing info in the stripe payments. That means Coral proxies only accept the stripe for billing. These stripes involve electronic transfer platforms like credit and debit cards.
Easy buying of packages
With Coral proxies, there is no struggle or hassle to purchase any proxy packages. That is because the company allows the stripe method that activates transactions instantly.
99% uptime
When using coral proxies, there is less or no chance of downtime or timeouts because this proxy provider has 99% uptime
24/7 Customer Support
With Twitter or Discord, you can contact Coral Proxies' customer support if you have an issue you would like them to address. This technical support is available 24/7 and responds to you instantly.