Are you looking for high-quality data center proxies to help you increase your success? CocaProxies offer the best data center, residential, and CAPTCHA proxies to improve your business.
CocaProxies – an Overview
CocaProxies provide you with the best quality virtual servers; this enables you to manage your server using their breakneck internet speed. It also comes with no fixed subscription giving you the freedom to buy data plans as you wish.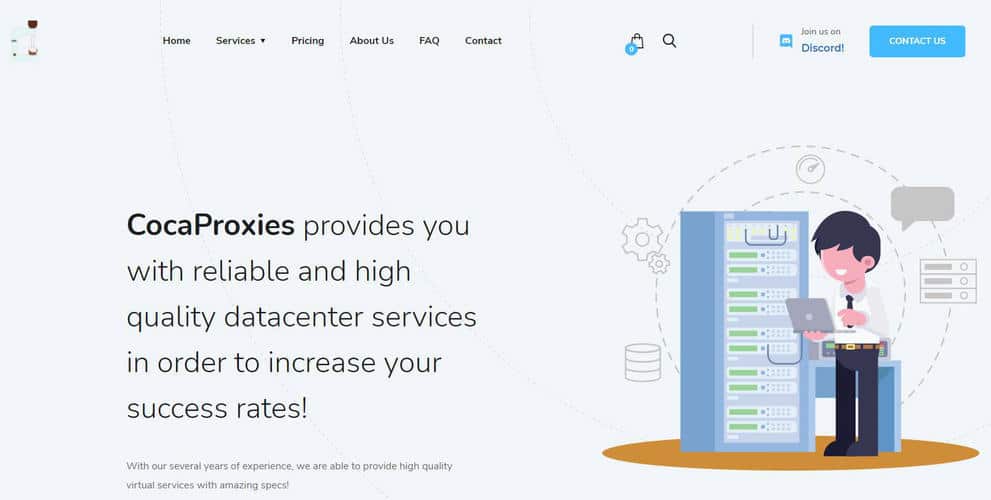 They also provide unlimited bandwidth for their data; this enables you to use your proxies whenever you want. Apart from that, there are other incredible features available on their site.
Huge proxy pool
CocaProxies has a broad pool of proxies with over 100 million IPs; this enables you to get enough IPs for your internet connection. In addition, they have an auto-rotate feature that ensures your IP address dynamically changes after every few minutes.
You can as well change your IP address whenever you want using their highly responsive command button. This maintains your actual IP address anonymously making it hard for websites to block or ban you.
Guaranteed 99% uptime
CocaProxies is one of the best proxy providers in terms of network stability. They guarantee a 99% uptime for all their data plans. This feature helps keep your internet fast at all times and ensures you can easily bypass web filters without them tracking you.
ISP
The ISP provided by CocaProxies is one of the best in the market. They offer clean ISPs which connect with an incredible speed of up to 10GBPS. They can also easily penetrate high-speed filter websites such as Zlando, Supreme, SNKRS, and more.
Geo-targeting
CocaProxies have geo-targeting features which enable you to filter proxies by country, region, or city. You can as well include your internet service provider in the dashboard.