Do you receive anti-bot blocks in sneaker sites? Try Bypass proxies, which bypass programs that block a sneaker bot.
Bypass Proxies – an Overview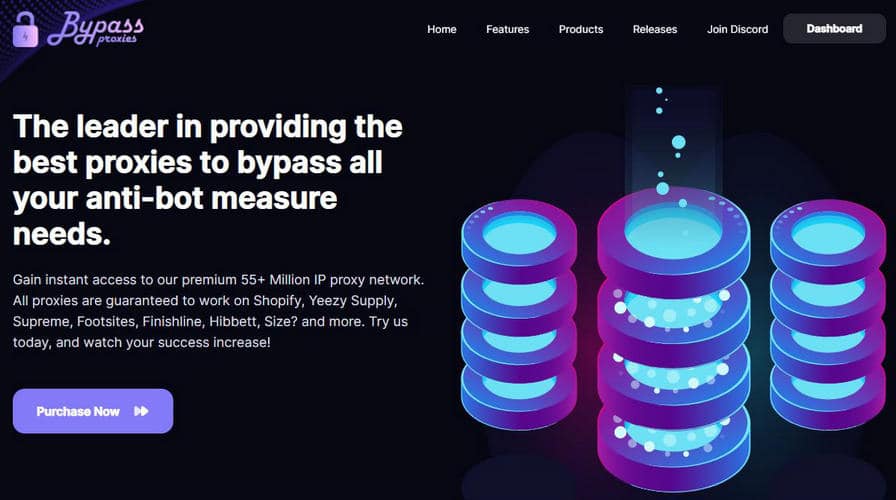 Nowadays, bots are in demand because they do like everything for you, even in sneaker purchases. They can order a package, update you on new sneaker arrivals and help you to cop multiple pairs.
Because of that, most sneaker sites have a technology that blocks sneaker bots. But with Bypass proxies, you should not be worried about that. Just like its name, Bypass proxies specialize in dodging anti-bot measures.
Not only in bypassing anti-dot, but the following are other features of Bypass Proxies.
Proxy types
Bypass proxies have three proxy types: residential proxies, ISP proxies, and Captcha proxies. Residential proxies have the largest share of over 55 million IPs and cover more than sixty countries. Still, these residential proxies are popular because of their high anonymity and rotating IPs.
Secondly, Bypass proxies have ISP proxies that source their network from a datacenter. Bypass proxies provide private ISP proxies that enhance higher transmission speed.
Lastly, Bypass proxies provide Captcha proxies that bypass or resolve Captcha requests.
Packages
Essentially, you cannot fail to mention a proxy server without mentioning their packages. In Bypass Proxies, every proxy type has plans, with the residential plans being the newest in the market.
Bypass proxies rate their residential proxies per bandwidth. The residential proxies have packages for a pro, intermediate, and beginner. Among the three packages, the beginner is the cheapest at $22.75 for 2 GB, but the most cost-efficient is the intermediate plan because it costs $22 at 5GB. (To be honest, I'm a little confused about their pricing)
Private ISP proxies are the same as residential because they have beginner, intermediate, and pro packages. However, Bypass proxies rate this plan per proxies and not per GB as the residential one. If you want to choose an efficient plan, you could work with the intermediate level, which is $2.75 per 50 proxies.
Easy-to-use dashboard
Some proxy providers have a complex dashboard where you cannot pinpoint their features. But with Bypass proxies, it has a comprehensive dashboard. If you want a record of your orders, you will find them enlisted in the dashboard.
Multinational IPs
Since Bypass proxies allow you to geo-target over 65 countries, you will have global IPs. By having global IPs, you access sites blocked in your country but accepted in other countries.
That is the same case as sneaker sites where you may find some shoe edition produced in a certain country and not your country. Therefore, the global IPS will enable you to access those shoes.
Instant delivery
Everything about Bypass proxies is fast, as its services and proxy network. Once you register with Bypass Proxies, they will activate your account instantly. Even when you buy orders, they respond within 24 hours.
The speed of Bypass Proxies' network is also fast because of their ISP proxies. Even though you cannot fail to experience a proxy downtime, Bypass proxies ensure it fixes its network hiccups to maintain an uninterrupted session.