Are you looking for proxy providers that have a long history of uptime, and their proxies work perfectly with even strict websites? Then BuyPersonalProxy is an option.
BuyPersonalProxy – an Overview
For a second, forget the brand – BuyPersonalProxy. I know it does not have a good name. but their proxies are premium – call them elite proxies, and you won't be far from the truth. They have proxies in 26 locations. Before selling proxies to you, you have the option of requesting a free trial which includes just one proxy for a day. I will advise you to go for this before making payment since their proxies seem to be on the high side.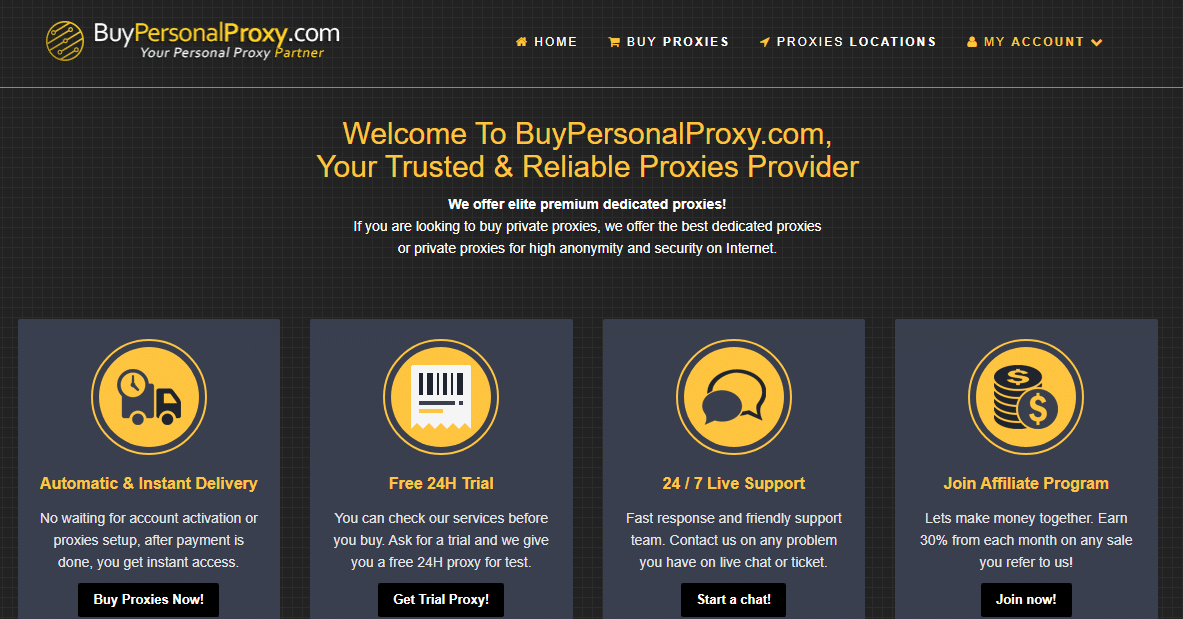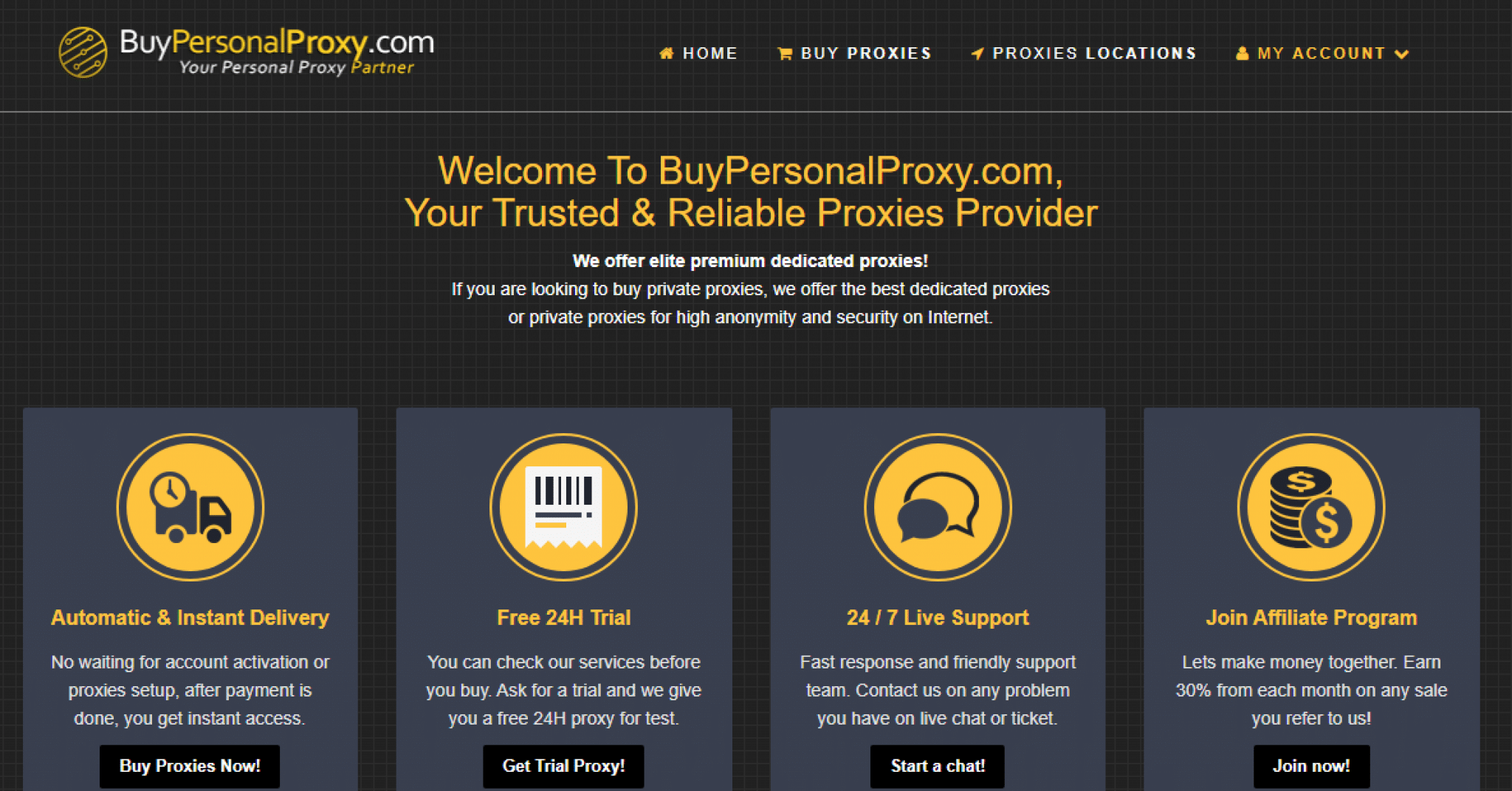 They sell both residential proxies and datacenter proxies. all their proxies come with unlimited bandwidth, but the number of concurrent connection i.e., thread, is limited to 20 threads per IP. Their proxies are secure, fast (especially their datacenter proxies) and reliable. To buy their proxies, visit the BuyPersonalProxy website now.