Are you looking for a safe place to sell or buy sneaker bots without being scammed? Then Botmart is one of the options available to you. Let take a look at an overview of this bot marketplace.
Botmart Overview
Botmart is a safe marketplace for buying and selling of sneaker bots. If you are tired of being scammed while trying to buy or sell a bot, then you can take a look at their website. On Botmart, you can have a safe transaction with easy checkout and no chargebacks. I looked at their inventory and see that they have about 4 bots in their listing – Fleek,  estocksoftware, RuggAIO, and SolydBot. While these bots might not be the most popular, you will agree that some of them are popular. And considering the fact that it is a marketplace, it is wise to say you will see a different listing the time you will check them out.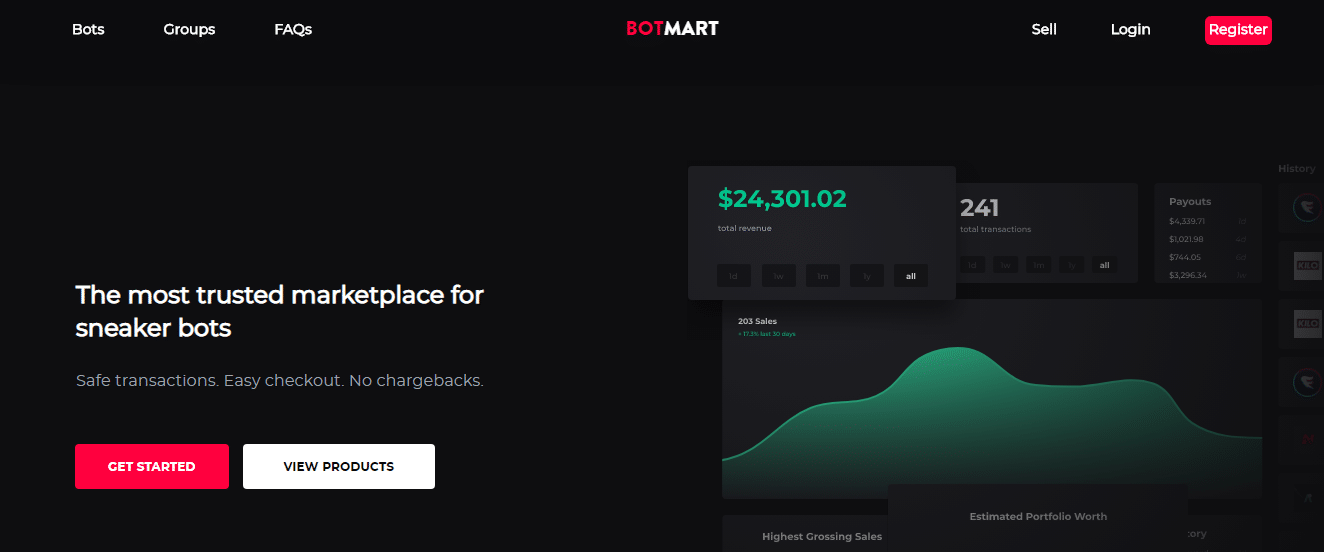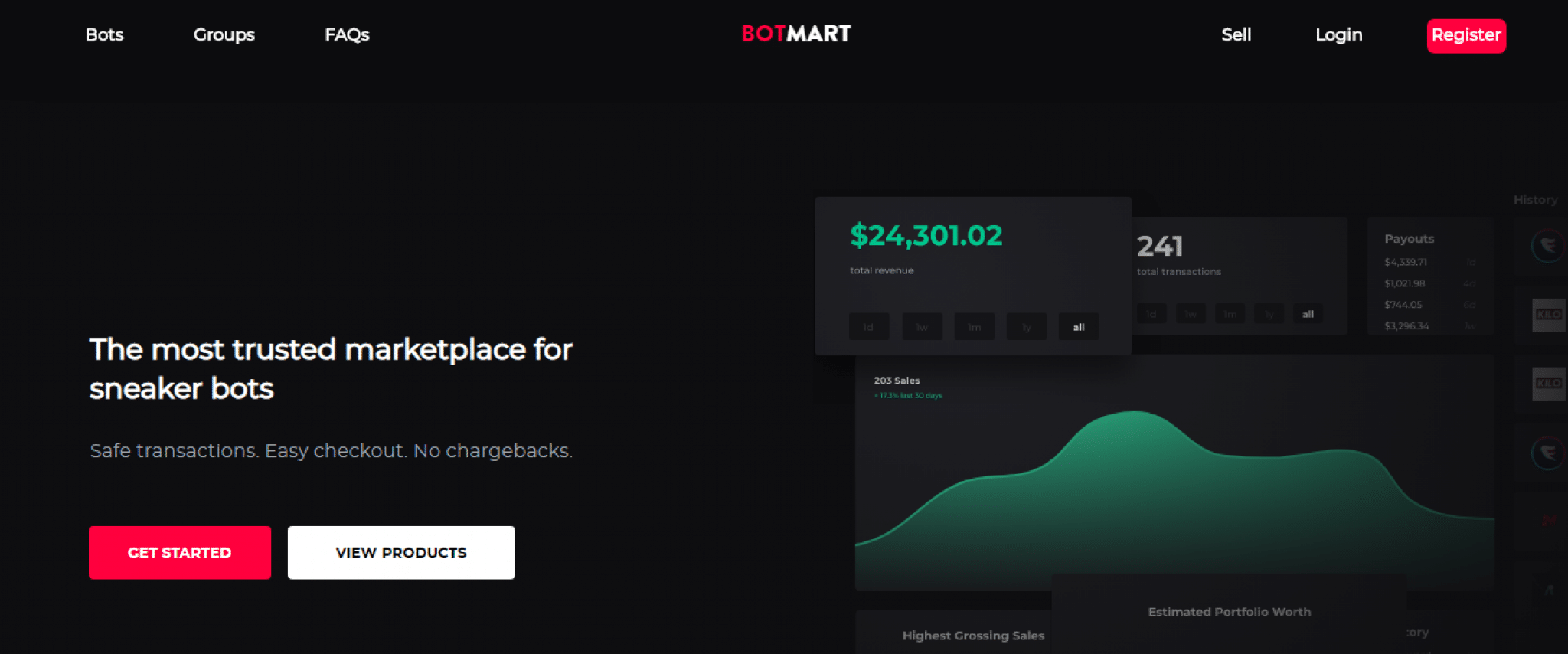 One thing you will come to like about Botmart is that transaction is swift and safe. They protect the interest of both buyers and sellers. While they claim that they are the largest marketplace for buying bots, a check into the bot marketplace websites refutes this claim.
Buy a Bot or sale a Bot on Botmart
From Botmart, you can either buy or sell bots easily. To do that, all that is required from you is to register and link your accounts, and you good to go. Their prices are fair and service swift. However, they have fewer bots in their listing. To learn more about Botmart, visit the Botmart website.