Sneaker bots that work get sold out as fast as license keys are released. Does it mean you can get your hands on them?  With a bot marketplace like Botbroker, you can still get to use them.
BotBroker Overview
BotBroker is a marketplace where you can buy sneaker bots. You might be wondering why you should buy bots from BotBroker when you can buy directly from bot makers like AIO Bot, Cyber AIO, and Dashe, among others? Well, a good number of the bots been sold on Botbroker are highly successful bots, and as such, they are competitive and easily get sold out. Chances are there that if you visit the site of one of your target sneaker bot, you will see that it has already sold out. If this happens, what then do you do? Should you go for a less effective bot and lose out on hot sneaker release?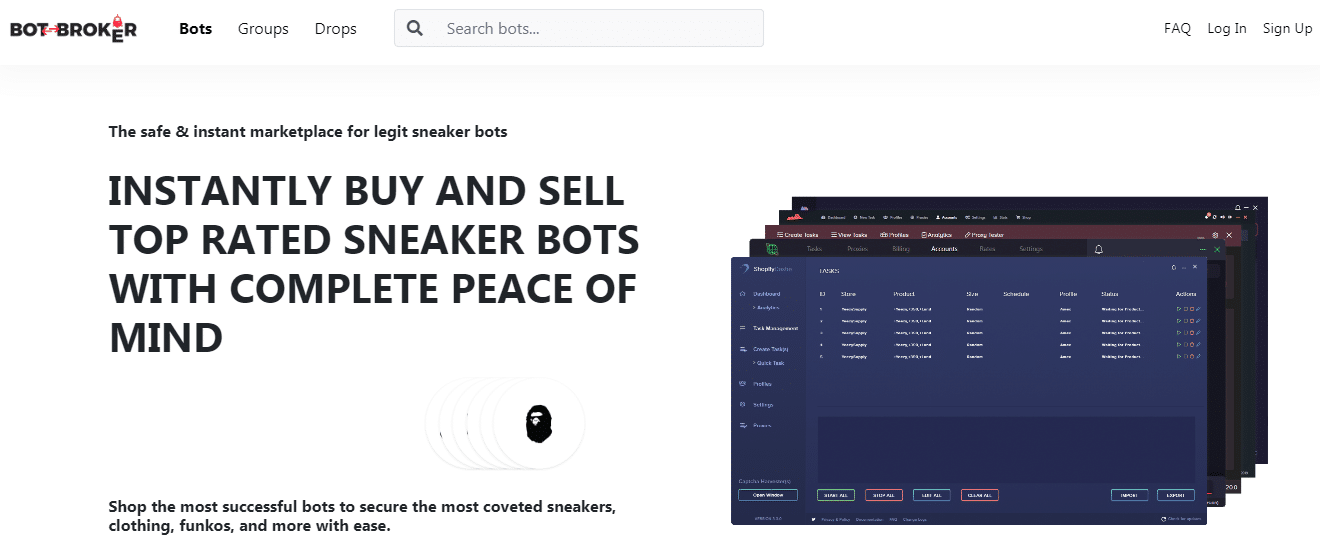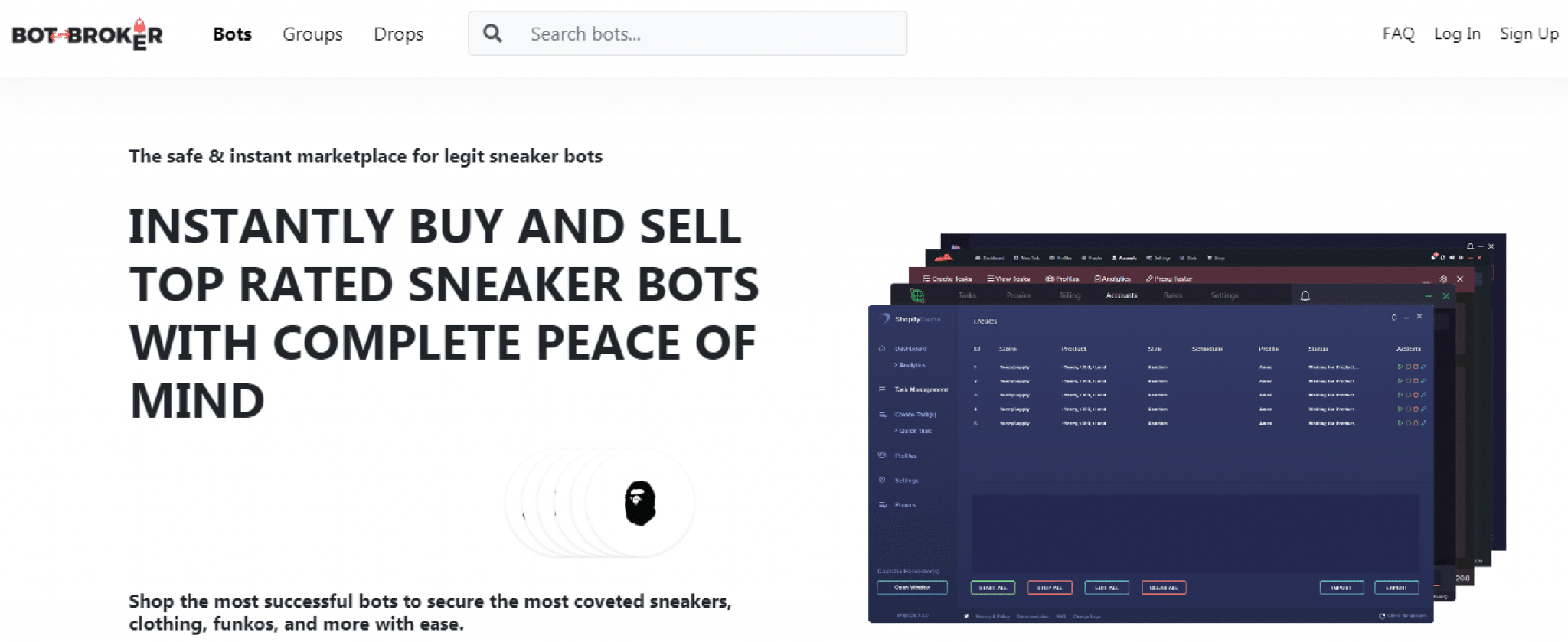 With BotBroker, you can buy bots you have an interest in. on BotBroker, you have the option of buying and selling bots. While some of the bots have fixed prices on them, and you can pay that to start using the bot immediately, some of the bots are sold at auction, and you will have to bid. One thing you will come to like about Botbroker is that they have support for the top-rated sneaker bots in the market. Currently, they have support for about 30 bots – and over 700 license keys. BotBroker has been able to record over 29K successful trades.
Buy a Bot or sale a Bot on BotBroker
From the above, you can tell that BotBroker is for those that want to buy and sell sneaker bots. Before you are able to either sell or buy a bot, you will need to register. For buyers, all that is required is for you to browse through the listing, purchase, or make a bid –  and download the bot to start using if the trade was successful. Sellers will have to list their bot keys, get connected to buyers by BotBroker, and get paid when a buyer buys their bot. the steps are that simple. To learn more about BotBroker, you can visit the BotBroker website now.