Would you like a sneaker proxy with the highest proxy pool? If you want one, why don't you consider Blank Proxies? Blank proxies have approximately 10million IPs, which is an astounding number.
Blank Proxies– an Overview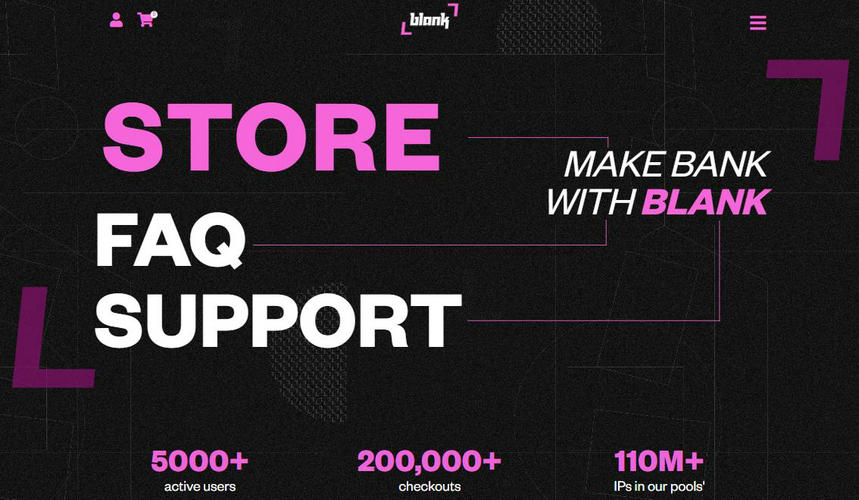 At the sight of Blank Proxies site, you will love its website's splendid appearance. Its features are straightforward and bolded with different colors that make the site appealing. However, that is not the only thing with Blank Proxies because the following are some of its features you will learn from Blank Proxies' website.
Proxy Types
Blank Proxies has a datacenter and residential proxies. First, the residential proxies have over 5M exclusive IPs, and this proxy covers over 200 regions. Blank Proxies' residential IP uses both sticky time and rotation IP change that favors sneaker copping. A sticky time ends under each time session, while the rotation proxies change per each multiple requests.
Secondly, Blank Proxies has datacenter proxy types. In other words, these are the dedicated ISP proxies. The datacenter servers include the UK Datacenter and USA datacenter proxies. Typically these proxies are fast in sneakerheads because they are specialized to sneaker sites.
Pricing
In the Datacenter proxies, there are nodes dedicated to Captcha remover. These proxies are therefore called Captcha proxies. Since lots of sneaker sites send Captcha warnings, Blank Proxies will make you bypass them easily.
Compatible with Many Sites
Since Blank Proxies has advanced proxy and bot technology, it is compatible with most sites. These platforms include Adidas, Supreme, Foot sites, Shopify, Asphalt Gold, and many others.
It's Easy to Use
There are many elements of Blank Proxies that make it easy to use. First, it has a conspicuous website with specific features that some contain navigation keys. Secondly, the website has a data reader to help you to save and manage your internet bundles.
Allow Discord Support 
With discord, you can have a live chat or interact with Blank Proxies' support team. Still, you can also interact with them and raise your queries using that platform.