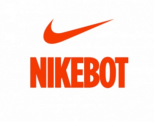 Arguably the most popular and best Nike Sknrs copping bot in the market, Another Nike Bot, is a force to reckoned with in the sneaker copping market because of the premium features it comes with.
What's Another Nike Bot?
Another Nike Bot (ANB) Nike SNKRS Bot is an easy-to-use sneaker add to cart program. Mind you; it is not a browser extension but a full-fledged program. It does more than just adding to cart as it deals with checking out the sneakers as fast as possible as well as do other things that will ensure you succeed to avoid buying at retail pricing.

With the ANB Nike SNKRS Bot, copping those limited-edition Jordan, Airmax, and offwhite Nike is easier like never before. This bot provides support for Nike sites in the EU, United States, China, Hong Kong, Australia, and Japan. This bot has been used to add more than 50K Nike sneakers to cart, and so far, it supports satisfaction is put around 98.1%. with this, it is wise to say pitching a tent with them is not a bad idea.
How Does It Work?
Another Nike Bot's Nike SNKRS Bot is very easy and straight forward to use. You only need to follow the steps below to learn how to use it. Alternatively, you can also watch the ANB official YouTube video above if you prefer video tutorials.
After launching the bot, you are to first create billing profiles which will be used for checkout. To do so, click billing on the menu bar and then click profile. Enter the required information and save. From that same interface, you can clone profiles and also delete them.
The next step is to set up your proxies. Go to proxies in the menu, and a proxy manager interface will open. Enter the name of the proxy list (name it anything you want), copy-paste the proxies, and check the enabled option.
Test your account using the account checker tool (tool => Account Checker) — view videos for more information.
Next is to create tasks. Click on SNKRS Calendar and select the country you are interested in. the tool will open with the list of sneakers to be released. Select the one you want to cop, and an interface will be opened. Import accounts, choose billing information and fill the other required details.
Click the create task button, and the task will be added. To clone task for the purpose of editing, select a task and click the clone button. You can then edit each of the task.
After that, highlight all the task and then click on the Start Selected Button. That's all that's needed from your end.
Another Nike Bot Features
Another Nike Bot comes with some major features that make them different in the market. These features all come together to make them unique. Some of these are discussed below.
Supports Multi-tasking
The ANB is one of the Nike bots out there that allows you to cop more Nike sneakers at the same time. In the case of the Another Nike Bot, it does it well – perfectly. You can add up to 500 tasks, and all these will run concurrently. This is because of their multithreaded capability. In your own case, you might not even want to cop up to 100.
Nike Account Checker
Here comes another feature that sets the ANB Bot aside – it comes with an Account Verification System that will check if the Nike Account details you entered are correct and if the account has been verified or not. This is important because you wouldn't want your bot to throw an exception (error) because the account details you entered are not correct.
Proxy Tester
Without using proxies, you won't be able to cop more than a pair of a particular Nike sneaker from the same site. Because of this, proxy support is baked into most bots out of the box. However, why I am discussing proxy here is that aside from the fact that it supports the use of proxies, it comes with a tool that you can use to test the proxies you have to see if they are function or not.
Schedule Start
Another important feature of the Another Nike Bot is that you set it up to start copping at any given time. Usually, the time you set up the bot and enter task details and the time the sneakers are dropped is varied. Because of this, they added this feature that you can set it so that even while away from your computer, it will start copping at the scheduled time.
SNKRS Calendar
This bot comes with a release calendar of its own. Instead of visiting Nike sites and Twitter in search of release date, you can simply make use of the one embedded into the bot. it features all the Nike drop details in the nearest feature and their release date.
Pricing
Another Nike Bot strives on the subscription-based model. You are expected to pay the sum of $299 for a non-refundable 6 months subscription. While you might think this is expensive, it is not considering the result you will get from using it.
Join the Another Nike Bot Family Today!
No bot can guarantee you a pair because of the checks put in place by Nike. However, Another Nike Bot will increase your chances of succeeding in the Nike sneaker copping game. Visit their website for more information about the bot before paying for a subscription.