Do you know little to nothing about Alien AIO Raffle bot? Then stick to this page to learn more about the Alien AIO bot has helped many sneakerheads win raffle releases.
What is Alien Raffle AIO Bot?
If you visit the Alien AIO website, you will discover that the copywriting of their pages is Alien-themed. But far from that – what you see, there is a marketing tactic. The Alien AIO bot is a sneaker copping bot developed for raffle releases. For those that do not know what raffle releases are, they are sneaker releases that you will have to enter raffles and win to secure them. They have been introduced to make the competitive advantage bots have useless since speed is not an important factor as it is in first-come-first-serve. In raffle releases, you need more luck than speed.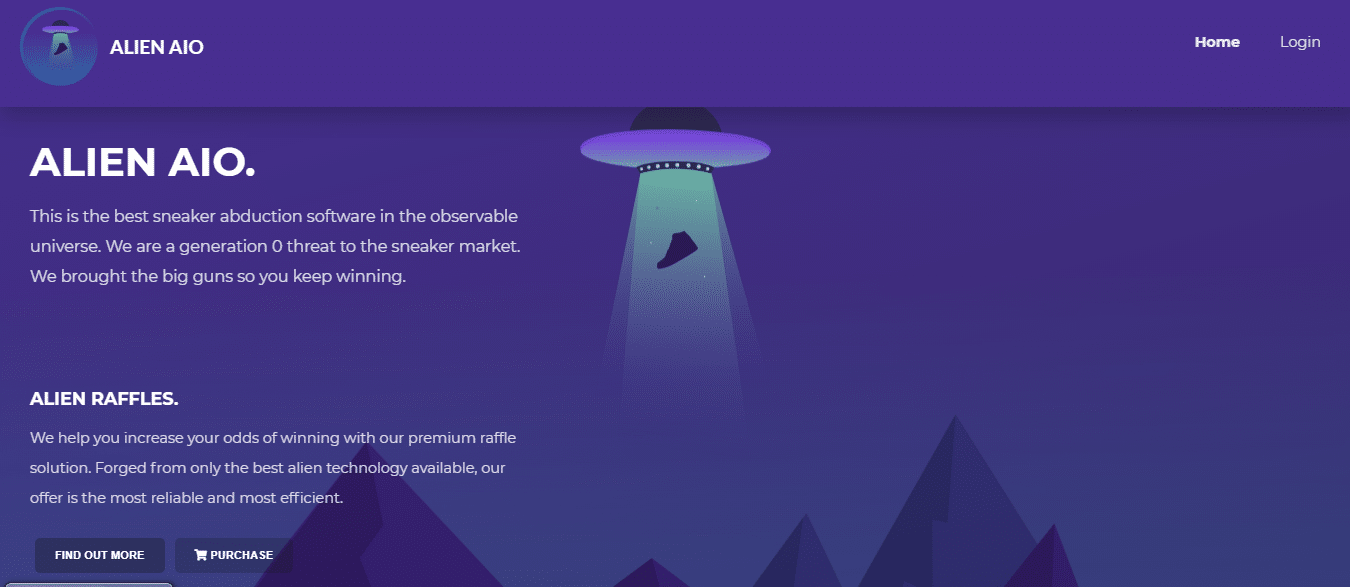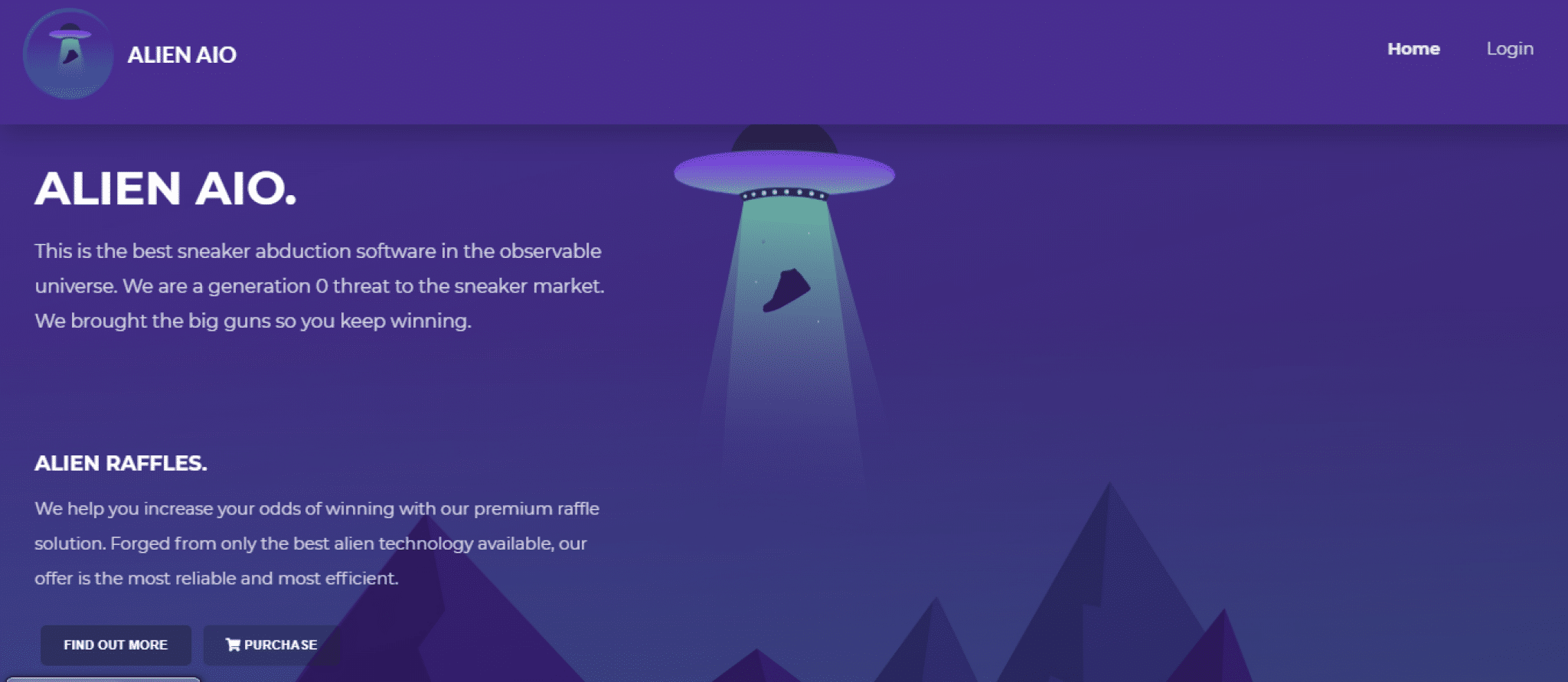 The Alien Raffle bot was developed to increase ones' chances of winning raffles by sending in as many entries as you want. You will agree with me that in a game of chance, the more trials you make, the higher your chances of succeeding. The Alien raffle bot is available as both a desktop application and as a Command Line Interface (CLI) application meant for technical users. The bot is easy to use and has helped a good number of users destroy raffle releases and secure for themselves more pairs.
How Does Alien Raffle Bot Work?
The Alien Raffle bot is an automation bot, and just like every other web bot, it has specific tasks meant to achieve – for this bot, the tasks it is meant to achieve is to help you enter sneaker raffles and increases your chances of succeeding in a release. How it does this is simple – and not as complicated as you think. All it does is send many requests to increase its chances. For the requests, it replicates the web requests your browser or mobile app will send if you were manually sending in the requests. This is not the full workings of the bot, though, as it has to work around the anti-bot systems of sites it supports to avoid detection.
The bot comes in two versions – a desktop application geared toward non-technical users and a CLI lightweight client for technical users. Whichever of the two does not matter; the backend of the bot does the same thing. What differentiates them is the User Interface. While the desktop version has a Graphical User Interface (GUI), the other is CLI. The CLI edition is more condensed and lightweight and works out of the box.
Major Features of Alien Raffle AIO
The Alien Raffle bot has a good number of features that make it the choice of many sneakerheads. Let take a look at some of these features.
Supports Many Sites
From the name of this sneaker bot, you can tell that it is an All in One (AIO) bot. But you need to know that it does not support all sneaker sites, as the name suggests. Then what are the supported sites? According to the information on their website, this sneaker raffle bot has support for over 25 sneaker sites. These include JD Sports, Undefeated, Basket4Ballers. Closet Inc, Foot District, and many others. You can visit the Alien Raffle website to see the complete list.
Supports Multiple Platforms
Not all the bots in the market have support for multiple platforms. Some support only Windows, and you will need to invest in a Windows VPS in other to use if you are not using the Windows OS. However, this bot, it has support for Mac, Windows, and Linux.
Anti-Bot System Support
When making use of bots to make purchases in limited-edition sneakers, your bot will most likely face challenges as sneaker sites have anti-bot systems to prevent bot access. This bot makes use of proxies, captcha solvers, and other techniques to walkaround these anti-bot systems.
Pricing
As of the time of writing this, the bot is currently sold out, and as such, there is no price data available. However, from the previous pricing, the bot is quite affordable.
Join the Alien AIO Community Today!
If you are interested in making use of their bot, you can head over to the Alien AIO website to see if it is available for purchase. If it is not, you can send a message to enquire when the bot is on sale again.