Are you looking for private proxies with high anonymity and internet security? Ace Proxies offer the best premium private proxies and Socks5 proxies.
Ace Proxies – An Overview
If you are looking to buy private proxies, then ace proxies are the ultimate choice. They have the best anonymous proxies with high internet security. With their proxies, you can be able to unblock restrictions and easily bypass filters.
Their dedicated proxies give you more freedom on the internet as they cannot be unmasked. The private proxies also have two types of plans you can choose from at pocket-friendly prices.
If you need unlimited bandwidth usage and high speed, then you should consider the data center dedicated proxies. Here, you get fast and efficient dedicated proxies that ensure no downtime during use.
For rotational proxies that change IP instantly upon request by the user, you should consider the residential brokers. They have a default time for the proxies to rotate, but you can change whenever you feel like it.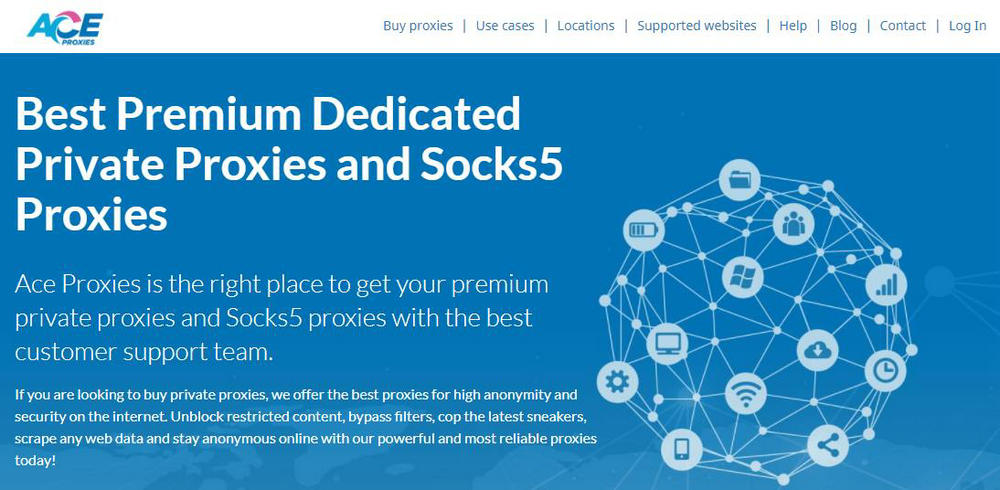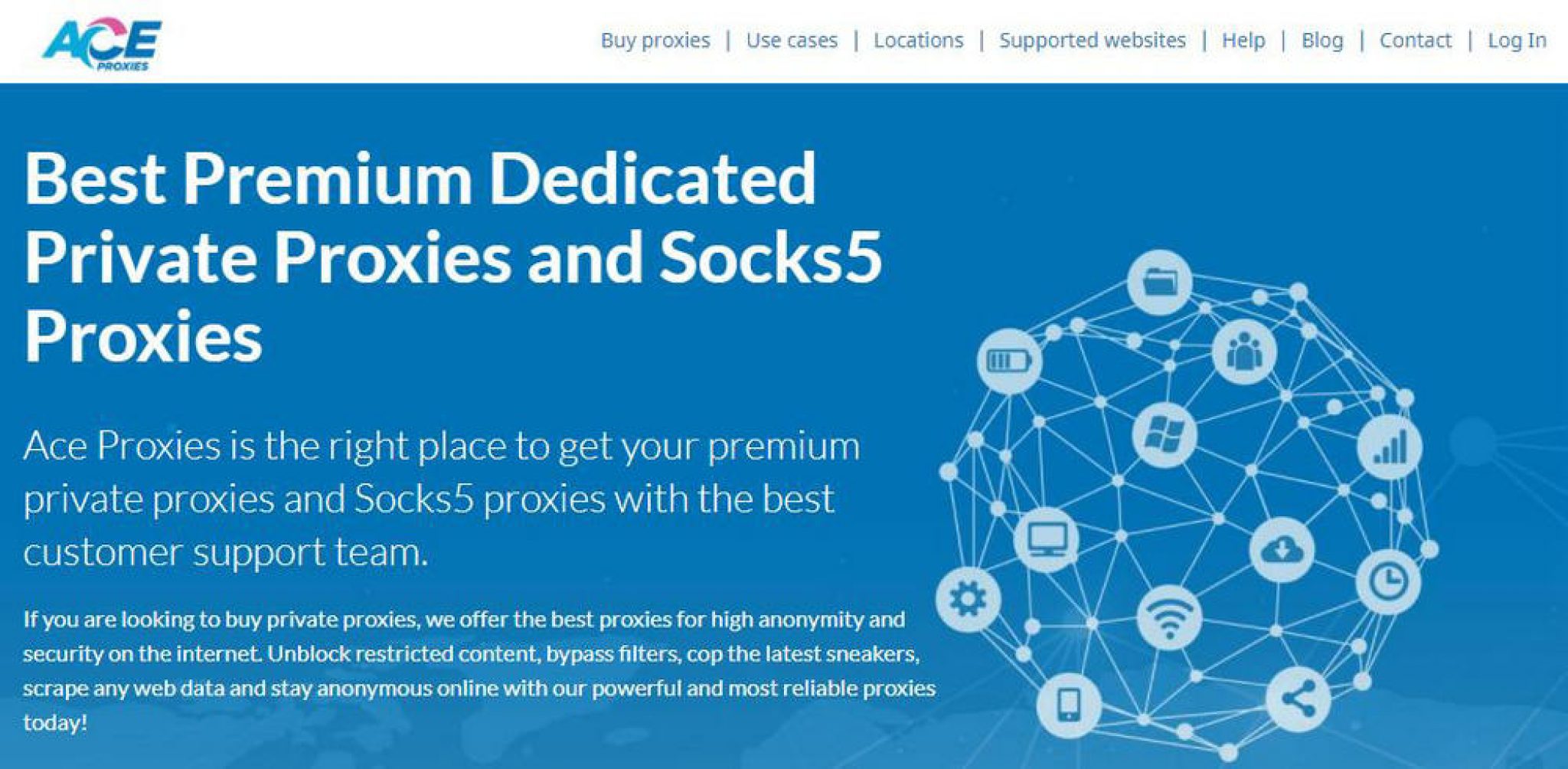 Be it gaming, unlocking country restrictions, or scraping web data, Ace Proxies cover you with their highly anonymous proxies. Here are some other amazing features you will get on the Ace Proxies site.
99.8% guaranteed uptime
What you want is a proxy provider that guarantees maximum uptime for your internet needs. Ace Proxies provide you with a reliable network that is monitored at all time. This ensures you have access whenever you want and no risk of network failure.
They also have high-speed internet with no buffering, making it almost impossible for your IP address to leak. This maintains you fully anonymous throughout usage time.
No file or image restrictions
With Ace Proxies, you have the freedom to use your internet however you want. There are no restrictions to images or files which may be restricted. Here you can access and even download files and pictures that you may need on the internet.
Instant delivery
Ace Proxies have the best and fastest account activation in the proxy industry. Once you have chosen the type of data plan you need, it only takes a couple of minutes before your account is approved and activated.
Such fast delivery helps you get your preferred proxies and be up and running as soon as possible. The process is also automatic and does not require any form of manual staffing for your data to be activated.
High anonymity
The last thing you want is websites knowing that you are using a proxy. Now, that comes with a lot of risks. Your IP address may be blocked from accessing those websites, and in extreme cases, legal action could be taken against you.
Ace Proxies provide highly anonymous proxies that assure the customer's IP address remains unknown. In this case, not even websites with the fastest proxy filters will know you are using a proxy.
Unlimited and unmetered bandwidth
Ace Proxies offer unlimited bandwidth, which gives you all the freedom for internet access. You also benefit from the zero bandwidth fee with no hidden costs. With Ace Proxies, you get no limits to your bandwidth usage.
This comes along with their ultra-fast network speed. Their incredible speed of up to 1GBPS beats many website filters, therefore, bypassing them with a lot of ease.
Easy to purchase and replace proxies
There is no easier way to purchase elite private proxies than using Ace Proxies. If you need a proxy plan, all you need is to visit their page and choose your preferred plan. You can either select one or more from the proxy locations available, then head to authentication.
You can use IP whitelisting to prove your identity or use a username and password. Your subscription will then be approved in few minutes.
Replacing your proxy plan is also a very easy process with Ace proxies. Your proxies do not change as long as your subscriptions are active. If you want another set of proxies, their monthly plans allow for one free replacement monthly!
All browser compatibility
Having a proxy that does not work with certain browsers is a complete turnoff. That is why Ace Proxies offer proxies that are compatible with all browsers. If your device supports HTTP/HTTPS, you shouldn't worry about using their proxies.
To make it better, Ace Proxies also works for devices that use SOCKS4/5 protocols for data connectivity.
24/7 customer support
Ace Proxies have a team of dedicated professional customer support. You can always get assistance through their live chat option on the website. Your queries can also be addressed via email or Ace Proxies' social media handles.
With such a professional customer support system, you can ensure that your queries are addressed in real-time without much hassle.