There is no denying that running a sneaker bot will make it faster than doing so on your PC. There are many options when it comes to sneaker servers – 10xServers is one of the options available to you.
10xServers – an Overview
10xServers is a cloud-based service provider that deals in the provision of high-performing Windows VPS servers to sneakerheads and retailers. The servers provided by 10xServers have been optimized for copping limited-edition sneakers. As a Windows server provider, you can only run Windows software out of the box. 10xServers is a premium sneaker server and has proven to be one of the best sneaker server providers in the market. With servers from this provider, you have all the features required from a sneaker server to destroy releases -as they have been optimized for that.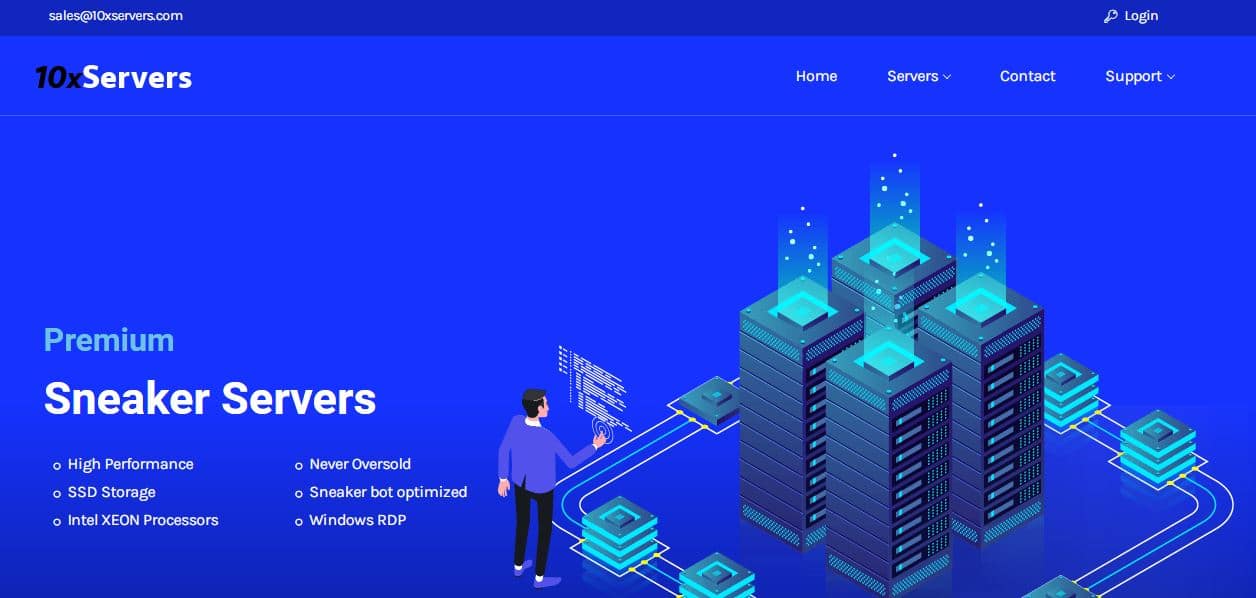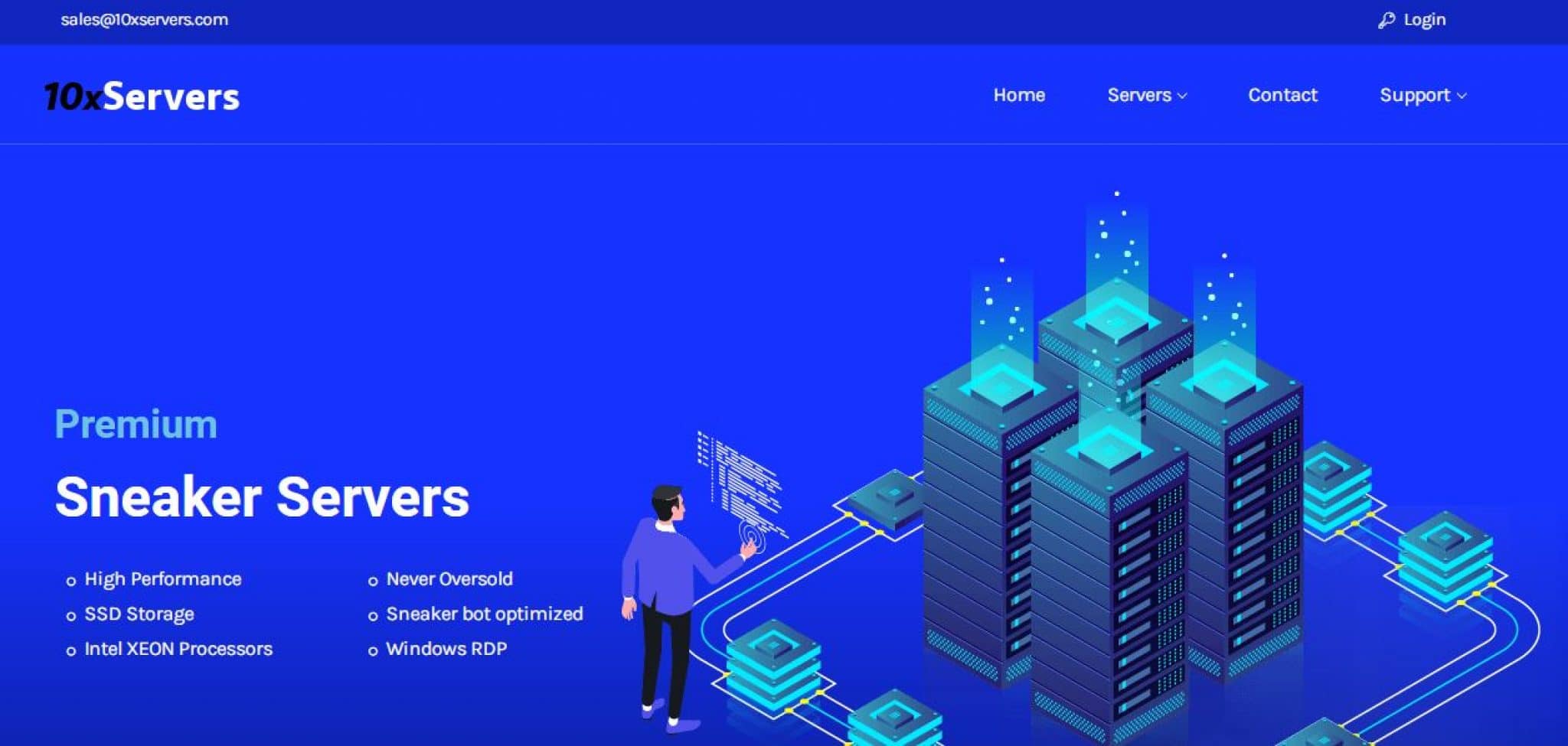 There are basically two reasons why you should make use of 10xServers. The first and most obvious reason is if you are using Mac OS, running a Windows-based sneaker bot can be a pain in the neck, and you will need a Windows VPS like the 10xServers to get that done easily. Another reason why you will need to make use of 10xServers is to increase the performance and speed of your sneaker bot – thanks to 10xServers location and high-quality infrastructural setup.
Major Features of 10xServers
10xServers is the sneaker server of choice if you are looking for a sneaker server that will not only work but provide you one of the best performance. This is not unconnected to the features that come with this bot.
High-Performance Infrastructures
The major feature that comes with this server is its high-performance infrastructures, and this is not unconnected to the fact that they are made to be used in a very competitive endeavor. 10Servers make use of SSD hard drives Intel Xeon processors and a minimum of 8GB RAM to 64GB RAM. With this setup, your sneaker bot will perform at its best and experience no lag.
Optimized Locations
10xServers has support for a good number of locations in the US. Currently, they have servers in locations, including Ashburn, Chicago, and Buffalo. They also have a location in the UK, London, to be precise. These areas are the locations most sneakers sites are hosted. 10Servers recommend Chicago for the US audience for the best performance.
Good Customer Support
With this provider, you can get started instantly without wasting your time, as the whole process is automatic. One thing you will also come to like about 10xServers is that the platform is mobile-friendly, and you can make use of it even on mobile. In terms of customer support, 10xServer customer service team are helpful and quick to respond to customers query.
Start Using 10xServers Sneaker Servers Today!
10xServers have proven to be one of the best sneaker servers you can use because of their high-quality infrastructural setup. In terms of pricing, we can say their servers are affordable. They have a good number of packages, each having what sets it apart from the others. The smallest package is the starter plan and sells for $60. You can visit the 10xServers websites to learn more about their servers and how to start using them today.